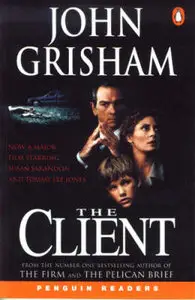 The Client (Penguin Readers, Level 4)
Publisher: Pearson | 2000 | ISBN: 0582417775 | English | PDF | 58 pages | 10.66 Mb
Mark Sway is eleven and he knows where a body is hidden. If the FBI can find it they can prove it is a Mafia murder. Mark wants to tell the truth but he also wants to stay alive. He employs a lawyer who must protect him from both the law and the killers. Not an easy job but luckily she has a very clever client! A powerful and original best-seller, The Client is Grisham's fourth legal thriller. It is also a film starring Susan Sarandon and Tommy Lee Jones.