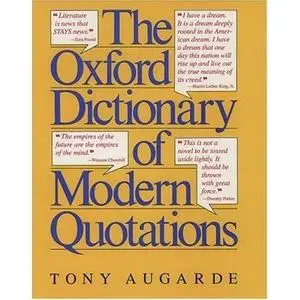 The Oxford Dictionary of Modern Quotations
English | ISBN: 0192830864 | PDF | 530 Pages | 1,10 MB
This is a great book. I love to just sit and page through it, reading quotes by modern day authors, poets, and artists. I turn to it to look something up and wind up reading through it for an hour or more. Funny quotes, sad quotes, quotes that epitomize life in the 20th century.