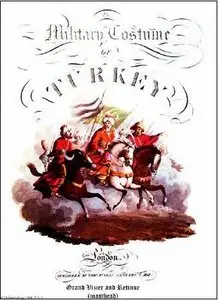 The Turkish Army of 1812 from the book by Thomas McLean published in 1815
Uniformology | 2004 | ISBN: N/A | English | 31 pages | PDF | 12.7 MB
Uniformology CD-2004-21
This rare set of prints is almost legendary among scholars of the military uniform. These prints were made from actual watercolor paintings of the subjects in Turkey by an itinerant French painter named de Molleville. One wonders if he were perhaps a spy sent by Napoleon to assess the military might of Turkey? No doubt it was one of the most formidable military powers of the time.