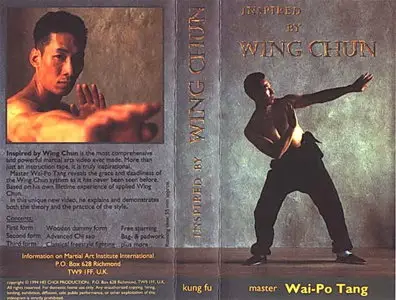 Way-Po Tang - Inspired by Wing Chun
VHSRip | MPG | English | 352x240 | mpeg1video 1150 kb/s | 29.97 fps | mp2 stereo 224 kb/s | 01:00:53 | 613 MB
Genre: eLearning / Martial Arts
Inspired by Wing Chun offers tremendous amount of abstracts of the whole Wing Chun system. It lays down a philosophical approach to the understanding of the art and it's interpretations.
Master Wai-Po Tang demonstrates all the forms, a lot of applications and advice on training attitudes. This awesome and artistically made video is a real collector's item.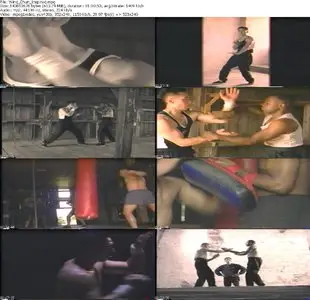 Download wupload.com:

http://www.wupload.com/file/84932935/Inspired_by_Wing_Chun.part1.rar
http://www.wupload.com/file/84932947/Inspired_by_Wing_Chun.part2.rar
http://www.wupload.com/file/84932955/Inspired_by_Wing_Chun.part3.rar

Download filesonic.com:

http://www.filesonic.com/file/1628976691/Inspired_by_Wing_Chun.part1.rar
http://www.filesonic.com/file/1628986511/Inspired_by_Wing_Chun.part2.rar
http://www.filesonic.com/file/1628988781/Inspired_by_Wing_Chun.part3.rar