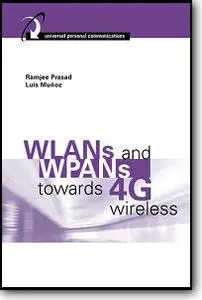 Ramjee Prasad, Luis Munoz, «WLANs and WPANs towards 4G Wireless»
Artech House Publishers | ISBN 1580530907 | 2003 Year | PDF | 4,55 Mb | 266 Pages
Text explores the present and future trends of WLANs and wireless personal area networks (WPANs). Presents an overview of 3G networks and standards and discusses interworking and handover mechanisms between WLANs and UMTS. Provides different levels of material suitable for managers, researchers and graduate students.
Password
:
www.AvaxHome.ru
Download from Rapidshare
Бонус | Bonus
My other uploaded eBooks (1400+) - links and descriptions
Другие книги, закаченные мной (более 1400) - ссылки и библиографические данные
version 5 (April 07 2006)
Download eBooks list from Mytempdir
Download eBooks list from Rapidshare
Please about the dead Rapidshare links send me the message
Пожалуйста отправляйте мне сообщение об убитых ссылках на Рапидшаре