Сrytek released game Crysis Wars, which completely shifted the entire multiplayer mode from Crysis. In addition to the regimes Instant Action (dezmatch) and Power Struggle, which are present in multiplayer Crysis, Crysis Wars to a new regime - Team Instant Action (team dezmatch). There is 21 cards. For Instant Action and Team Instant Action used one and the same card, as I was only rules of the game. For Power Struggle set up separate card. In Crysis Wars use of all 14 multiplayer maps from Crysis, which have been processing and trim, and 7 all new maps. Crytek has made changes in the actual gameplay and Crysis Wars, improved vehicle physics, the balance of weapons and nanokostyuma.
Genre: Action (Shooter) / 3D / 1st Person
Developer: Crytek
Publisher: Electronic Arts
Platform: PC
Publication Type: REPACK
Language: English / Russian
Game Version: 1.5
Tabletka: not required
Size: 4,45 Gb
File Type: iso-disk image
Author of: LonerD
- There is an opportunity to play on free servers.
- Details can be found HERE
Requirements
Minimum system requirements:
Operating system: Windows XP / Vista
Processor: Athlon 64 3000 + / Intel 2.8ghz
Memory: 1 GB
Video Card: Nvidia 6600/X800GTO (SM 2.0)
Sound Card: Sound device compatible with DirectX ® 9.0c
Free hard drive space: 6 GB
Recommended system requirements:
Operating system: Windows XP / Vista
Processor: Dual-core CPU (Athlon X2/Pentium D)
Memory: 1,5 GB
Video Card: Nvidia 7800GTX/ATI X1800XT (SM 3.0) or similar
Sound Card: Sound device compatible with DirectX ® 9.0c
Free hard drive space: 6 GB
Additional information DreamGOLD Edition:
- DreamGOLD - Golden collection of the best games
- DreamGOLD - only the highest quality perepakovanye versions of games
- DreamGOLD - save game files in the original unmodified
- DreamGOLD - only the full versions of games, including all the released patches and addons and no-cd
- DreamGOLD - maximum clamping games with the best free archiver FreeArc
- DreamGOLD - clean and simple installation process, installing all necessary system libraries
- Original English and Russian full licensed versions of games
- In repake do not cut or clamped to the lower bitrate
- The game is already integrated the most recent patch version 1.5, correcting errors and optimizing the game
- The disc is all the system libraries and drivers needed to play
- Record-low size distribution
:Screenshot: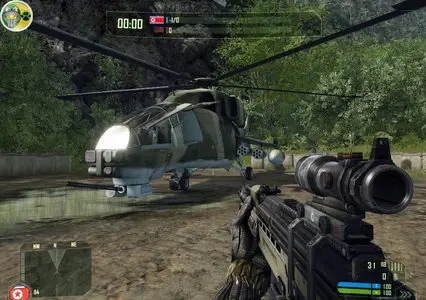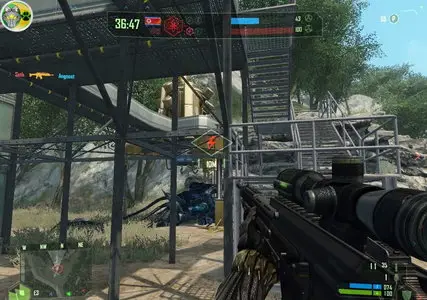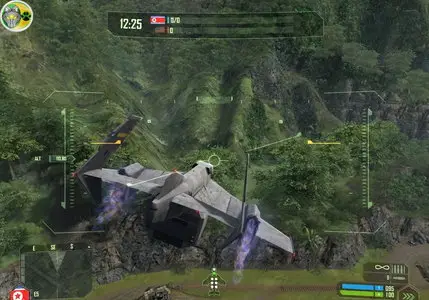 Download:
http://hotfile.com/dl/22133961/60c25a9/CW_D.GOLD.part01.rar.html
http://hotfile.com/dl/22134232/c423bff/CW_D.GOLD.part02.rar.html
http://hotfile.com/dl/22133991/9ce10f9/CW_D.GOLD.part03.rar.html
http://hotfile.com/dl/22134311/bca4268/CW_D.GOLD.part04.rar.html
http://hotfile.com/dl/22133953/576c432/CW_D.GOLD.part05.rar.html
http://hotfile.com/dl/22134317/7597785/CW_D.GOLD.part06.rar.html
http://hotfile.com/dl/22133987/e7a6462/CW_D.GOLD.part07.rar.html
http://hotfile.com/dl/22134325/a645546/CW_D.GOLD.part08.rar.html
http://hotfile.com/dl/22133960/e267eb3/CW_D.GOLD.part09.rar.html
http://hotfile.com/dl/22134273/861b35b/CW_D.GOLD.part10.rar.html
http://hotfile.com/dl/22134055/eee9ffb/CW_D.GOLD.part11.rar.html
http://hotfile.com/dl/22134352/d86cfa7/CW_D.GOLD.part12.rar.html
http://hotfile.com/dl/22133993/ab1dea1/CW_D.GOLD.part13.rar.html
http://hotfile.com/dl/22134334/b484537/CW_D.GOLD.part14.rar.html
http://hotfile.com/dl/22134127/5146b23/CW_D.GOLD.part15.rar.html
http://hotfile.com/dl/22134412/ee99b3f/CW_D.GOLD.part16.rar.html
http://hotfile.com/dl/22133995/aa133ac/CW_D.GOLD.part17.rar.html
http://hotfile.com/dl/22134353/50857f3/CW_D.GOLD.part18.rar.html
http://hotfile.com/dl/22134074/2ed4dc6/CW_D.GOLD.part19.rar.html
http://hotfile.com/dl/22134432/4bc6594/CW_D.GOLD.part20.rar.html
http://hotfile.com/dl/22134091/5947b9a/CW_D.GOLD.part21.rar.html
http://hotfile.com/dl/22134394/688ab47/CW_D.GOLD.part22.rar.html
http://hotfile.com/dl/22134630/6fa19d3/CW_D.GOLD.part23.rar.html

Mirror:
http://rapidshare.com/files/327073382/CW_D.GOLD.part01.rar
http://rapidshare.com/files/327071071/CW_D.GOLD.part02.rar
http://rapidshare.com/files/327073737/CW_D.GOLD.part03.rar
http://rapidshare.com/files/327070820/CW_D.GOLD.part04.rar
http://rapidshare.com/files/327070941/CW_D.GOLD.part05.rar
http://rapidshare.com/files/327070552/CW_D.GOLD.part06.rar
http://rapidshare.com/files/327071004/CW_D.GOLD.part07.rar
http://rapidshare.com/files/327073283/CW_D.GOLD.part08.rar
http://rapidshare.com/files/327074151/CW_D.GOLD.part09.rar
http://rapidshare.com/files/327073684/CW_D.GOLD.part10.rar
http://rapidshare.com/files/327073692/CW_D.GOLD.part11.rar
http://rapidshare.com/files/327071951/CW_D.GOLD.part12.rar
http://rapidshare.com/files/327071465/CW_D.GOLD.part13.rar
http://rapidshare.com/files/327073213/CW_D.GOLD.part14.rar
http://rapidshare.com/files/327072088/CW_D.GOLD.part15.rar
http://rapidshare.com/files/327071159/CW_D.GOLD.part16.rar
http://rapidshare.com/files/327071172/CW_D.GOLD.part17.rar
http://rapidshare.com/files/327073801/CW_D.GOLD.part18.rar
http://rapidshare.com/files/327076328/CW_D.GOLD.part19.rar
http://rapidshare.com/files/327074530/CW_D.GOLD.part20.rar
http://rapidshare.com/files/327071411/CW_D.GOLD.part21.rar
http://rapidshare.com/files/327072095/CW_D.GOLD.part22.rar
http://rapidshare.com/files/327070566/CW_D.GOLD.part23.rar