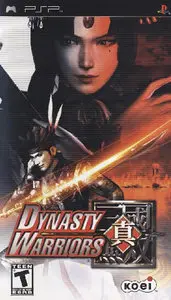 Dynasty Warriors [USA] | 152MB
Based on Luo Guanzhong's historical novel, Romance of the Three Kingdoms, the Dynasty Warriors series of Tactical Action games takes players back in time when chaos ruled Ancient China. In the game players are equipped with powerful weapons and their strategic wits. They must fight their way through grand battlefields populated with hordes of enemy warriors.
With previous console-based Dynasty Warriors games, the player was free to roam about one vast battlefield. One stage could take more than 30 minutes to complete. Stages this long would not be convenient for a mobile gaming environment. So in the PSP version of Dynasty Warriors, each stage is divided into a network of smaller "battlefield areas" (BA), with each area holding a different degree of strategic importance.
These areas influence each other and change according to the battle situation. If the player wins in one area, the victory may create a positive influence in other areas (i.e. increased morale). Or if an allied army retreats, this may decrease allied morale. As a result, the player must be aware of the status of each BA, decide an appropriate battle policy and lead his army to victory.
Minimum System Requirements:
Pentium® 4 1.6GHz, Windows XP/Vista, 512MB, 5GB or more of free space, 640×480 High Color enabled, 3D Accelerator with Hardware T&L and Pixel Shading supporting 128MB or more of VRAM, DirectX 9.0c+, DirectX 9.0c+ compliant, 16-bit stereo with 44KHz playback supported by Windows XP/Vista, keyboard
Screenshots: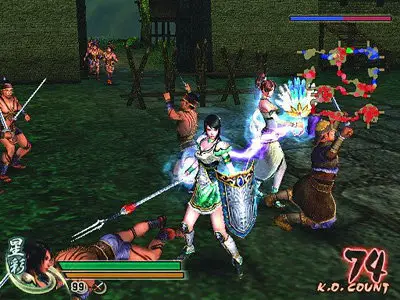 Download :
http://hotfile.com/dl/21822878/30cc48a/Dynasty_Warriors.iso.001.html
http://hotfile.com/dl/21822879/2bc561a/Dynasty_Warriors.iso.002.html
Mirror 1:
http://uploading.com/files/c8446e67/Dynasty_Warriors.iso.002/
http://uploading.com/files/7b5cf7ae/Dynasty_Warriors.iso.001/
Mirror 2:
http://rapidshare.com/files/325770585/Dynasty_Warriors.iso.001
http://rapidshare.com/files/325736658/Dynasty_Warriors.iso.002