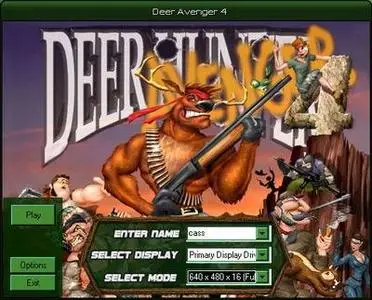 Deer Avenger 4 | 276 Mb
DEER AVENGER 4 brings a new level of gameplay to this hilarious parody series. The 3D environments are so real you'll become one with Bambo in this battle of nature against man.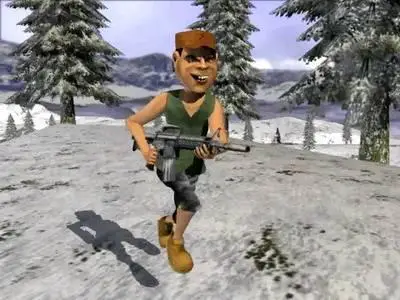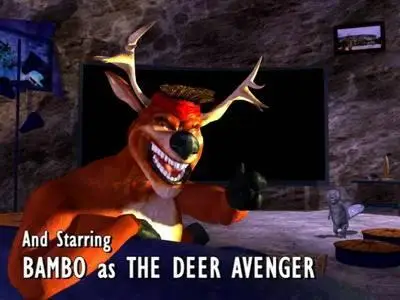 And the hunters are so smart; you'll need to keep your wits
about you. But, hey, we know you have what it takes! Just use your cool tracking
devices, high-tech scopes, fancy new weapons and booster farts and you will triumph.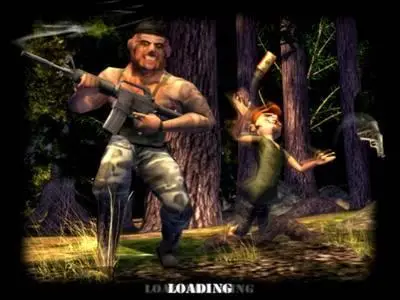 DEER AVENGER 4: THE REDNECKS STRIKE BACK SPECIAL FEATURES
• 4 huge hunting areas, including a trailer park and an area so big you get an SUV
to drive around in
• Including Agent X and El Nacho
• But, we didn't need to tell you that
• Introducing the crossbow and the Uzi. Fire on with 11 other assorted weapons
• A thermal imaging scope and a target acquisition scope make hunting that much more fun
• 3 cool tracking devices the compass, the motion tracker and the sound finder
• A pungent potpourri of farts including the all-new BOOSTER FART works like a jet pack:
aim, let go a good one and hang on for deer life.
http://rapidshare.com/files/41079756/lg180.part1.rar
http://rapidshare.com/files/41081723/lg180.part2.rar
http://rapidshare.com/files/41084124/lg180.part3.rar
http://rapidshare.com/files/41084745/lg180.part4.rar
PW: things
PW: things