Experience the epic sequel to the 2009 Game of the Year from the critically acclaimed makers of Dragon Age: Origins and Mass Effect 2. You are one of the few who escaped the destruction of your home. Now, forced to fight for survival in an ever-changing world, you must gather the deadliest of allies, amass fame and fortune, and seal your place in history. This is the story of how the world changed forever. The legend of your Rise to Power begins now.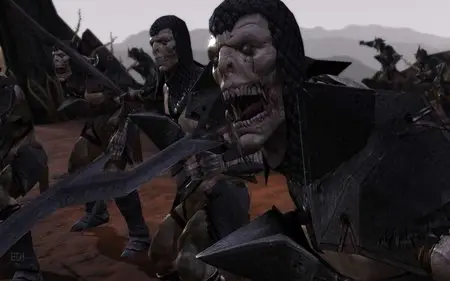 • Embark upon an all-new adventure that takes place across an entire decade and shapes itself around every decision you make.
• Determine your rise to power from a destitute refugee to the revered champion of the land.
• Think like a general and fight like a Spartan with dynamic new combat mechanics that put you right in the heart of battle whether you are a mage, rogue, or warrior.
• Go deeper into the world of Dragon Age with an entirely new cinematic experience that grabs hold of you from the beginning and never lets go.
• Discover a whole realm rendered in stunning detail with updated graphics and a new visual style.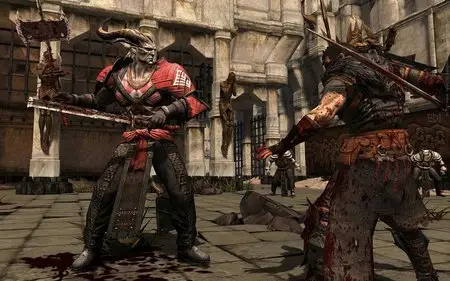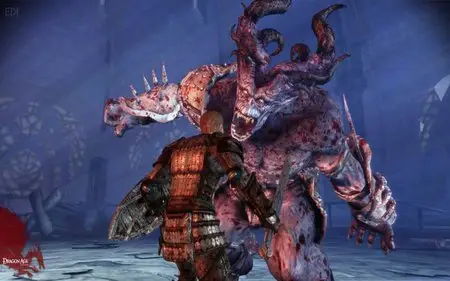 Italiano
Dragon Age II è il secondo capitolo di quello stesso Dragon Age: Origin che nel 2009 aveva vinto numerosi premi "Gioco dell'anno": come tale, si tratta nuovamente di un gioco di ruolo (RPG) ad ambientazione fantasy, rivolto in particolar modo a tutti coloro che rinuncino volentieri ad un gameplay immediato in favore di una trama di spessore ed una complessità di fondo tutt'altro che banale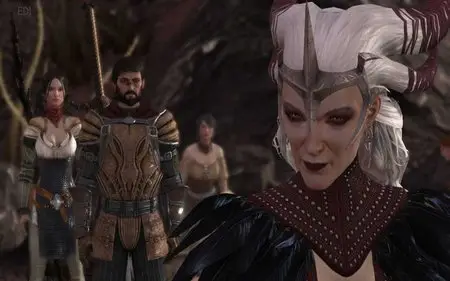 Chi ha avuto il piacere di giocare il primo titolo della saga di Dragon Age, non farà sicuramente fatica a capire l'attesa che gravita attorno all'arrivo di Dragon Age 2, nuova sfida in salsa fantasy lanciata da BioWare, colosso da sempre legato a giochi di ruolo di alta qualità. Abbiamo provato per voi l'immancabile demo, rilasciata con il giusto anticipo rispetto all'arrivo nei negozi, datato per il prossimo 11 Marzo. L'occasione di provare le nuove meccaniche e capire i passi in avanti fatti dal team di sviluppo è davvero ghiotta, motivo che ben ci basta per scaricare i quasi due giga di download necessari a tornare nel Ferelden, mitico continente che fa da sfondo alla saga.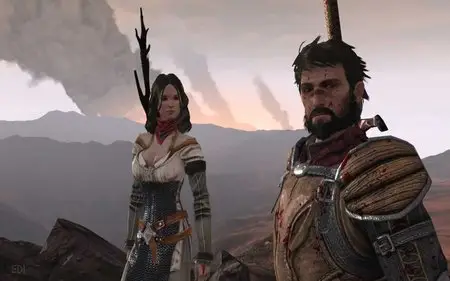 Chi ha giocato il primo Dragon Age conosce perfettamente il potere distruttivo di questi signori
A nostra disposizione varie situazioni che partono dal prologo vero e proprio del gioco per poi portarci, con un balzo narrativo, in un lembo più avanzato della trama, ottimo per testare un personaggio con maggior esperienza e relative abilità migliorate. Tutto comincia con la storia narrata da Varrin, personaggio che impareremo a conoscere, basata naturalmente sulle avventure di Hawke, Campione conosciuto e stimato in ogni angolo del pianeta. Naturalmente dovremo accontentarci di un protagonista preimpostato, ma appena arrivati alle prime schermate di creazione del personaggio potremo vedere quello che ci attenderà nella versione completa del gioco.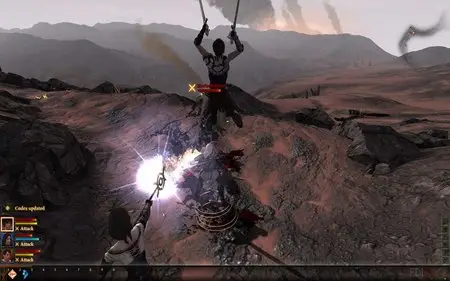 Per prima cosa potremo scegliere classe e sesso di Hawke, pescando tra guerriero, mago o ladro, con corrispettive versioni femminili. Possibilità anche di variare alcune caratteristiche fisiche, come capigliatura, tratti somatici e simili. Ad ogni modo, eccoci con il nostro Hawke in una situazione che non potrà che solleticare la fantasia di chi ha già visitato il Ferelden. Siamo in fuga, braccati dalla Prole Oscura in compagnia di nostra madre, nostra sorella e nostro fratello. Lothering, il nostro villaggio, è ormai un cumulo di cenere e la sola opzione rimastaci è scappare per aver salva la vita. Avete capito bene, Lothering, proprio una delle ambientazioni di Origins che, durante le linee della trama, veniva messa a ferro e fuoco dalle truppe dell'Arcidemone. Un flash back che quindi ci porterà a vivere la nascita di questo nuovo eroe.
Novità Fantasy
D'altro canto le fasi di gioco a disposizione sono legate quasi unicamente al combattimento, diradando alcune nebbie su questo lato, ma lasciandone molte per le sezioni più ruolistiche. Nella nostra fuga e nella missione avanzata che potremo compiere, Hawke e il suo gruppo che in breve tempo troverà della compagnia abbastanza eterogenea, riceveranno la visita di diverse ondate di Prole Oscura di vario tipo, con maghi, soldati semplici, arcieri e persino un paio di ogre, classici "boss" visti già in passato che puntano tutto su una incredibile forza fisica.
Anno
: 2011
Genere
: RPG / 3D / 3rd Person
Developer
: BioWare
Publisher
: Electronic Arts
Platform
: PC
Publication
Type: license
Languages
: 6.580 GB ISO Image. Lingue: English, Russian, Polish, Italiano, Spanish, French, German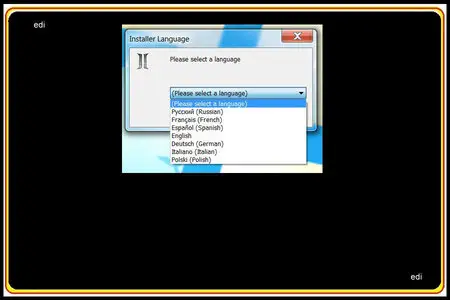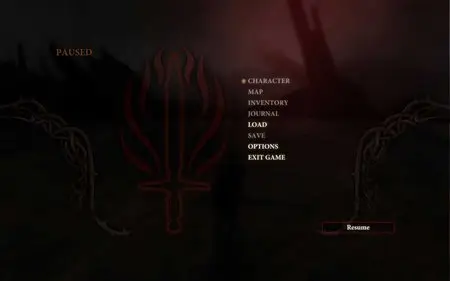 Crack Theta
: present/ presente
Requisiti di sistema:
Intel Processor - Core 2 Quad Q8200 2.33GHz
AMD Processor - Phenom II X3 720
Nvidia Graphics Card - GeForce 8800 GTS 512MB
ATI Graphics Card - Radeon HD 3800 series
RAM (Memory) - 4 GB
Hard Disk Space - 7 GB
Direct X - 9
Open file .MDX with UltraIso or mount image with Daemon Tools
Aprire il file immagine .MDX con UltraIso oppure montate con Daemon Tools


Folder Link

Folder Link

Folder Link
Password :
crazyPlease DO NOT MIRROR
If you'll find that my links are dead please let me know through the Private Messages.
>>> Visit edi1967 Blog Here <<<