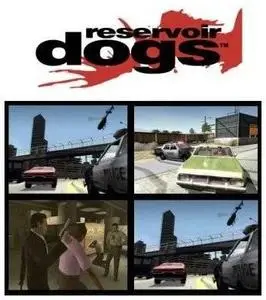 Reservoir Dogs © Eidos (Rip Version)
Release date: 09.2006
Language:
English
,
French
, Italian & Spanish
PC | Action | Size: 270 Mb
Read More for ScreenShot ;)
About The Game :
Reservoir Dogs is about a gang of six thugs, brought together to carry out
an armed robbery on a diamond store - their identities are closely guarded,
masked behind colored codenames (Mr. Blonde, Mr. White, Mr. Pink, etc.) The
plan starts to fall apart when the alarm is tripped and the cops show up
within moments. Four of the robbers manage to make it back to their
warehouse rendezvous but it is quickly apparent that one of them is an
undercover police officer - but which one?
Official Site:
http://www.eidos.co.uk/gss/reservoirdogs/
Install Game:
––––––––-
Folder 01 - Reservoir Dogs Install
1) Run "Unpak.bat".
2) Run "ResDogs.exe" to play game. Activate subtitles in
"Options -> Display"
3) Enjoy ;)
Install LANGUAGES ADDON:
–––––––––––––––––
Folder 02 - Language English, French, Italian & Spanish
1) Unace in gamedir then Run "_Unpak_Languages_Addon.bat".
2) Run "ResDogs.exe" to play game.
3) Enjoy ;)
Links:
–––
http://rapidshare.de/files/35443636/ReDo.part1.exe
http://rapidshare.de/files/35517820/ReDo.part2.rar
http://rapidshare.de/files/35522935/ReDo.part3.rar
http://rapidshare.de/files/35569490/ReDo.SFV
Password:
forall