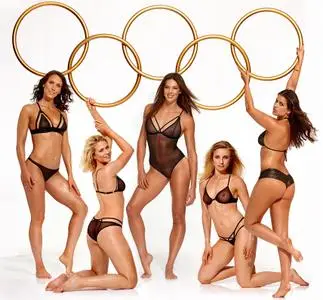 Olympia Athletinnen 2016 (part 1)
19 jpg | up to 1999*2500 | 18.15 MB
Isabelle Härle
(born 10 January 1988) is a German swimmer. She participates since 2011 in the open water events. She won the bronze medal at the Team 5 km world championships.
Nadja Pries
(born 20 May 1994) is a German female BMX rider, representing her nation at international competitions. She competed in the time trial event and race event at the 2015 UCI BMX World Championships.
Katharina Bauer
(born 12 June 1990) is a German pole vaulter.
Julia Lier
(born 11 November 1991) is a German rower. She competed in the 2014 World Rowing Championships in Amsterdam winning a gold medal.
Petrissa Solja
(born 11 March 1994, Kandel) is a German table tennis player. With
Sabine Winter
she won the German national doubles championship in 2013 and 2014. She is coached by her father, Pavel. She competed in the 2016 Summer Olympics, losing in the third round of the women's singles.