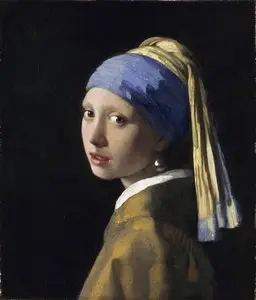 Mauritshuis Collection of Paintings
465 jpg | up to 4230*5788 | 249 MB
The
Mauritshuis
(Maurice House) is a major pictorial art museum in The Hague, Netherlands, housing the Royal Cabinet of Paintings. This consists of about 800 paintings, primarily Dutch Golden Age paintings by, among others,
Johannes Vermeer, Rembrandt van Rijn, Jan Steen, Paulus Potter
and
Frans Hals
, as well as several works of the German painter
Hans Holbein the Younger
. Originally the residence of count John Maurice of Nassau, the 17th century building of the Mauritshuis is the property of the government of the Netherlands, and is listed in the top 100 Dutch heritage sites.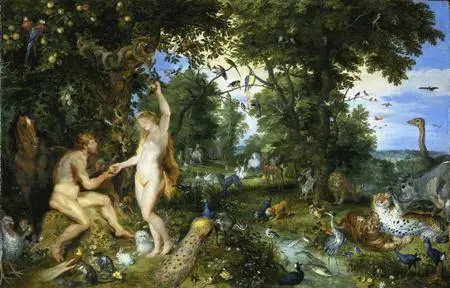 The Garden of Eden with the Fall of Man
or
The Earthly Paradise with the Fall of Adam and Eve
is a 1617 painting by
Peter Paul Rubens
(figures) and
Jan Brueghel the Elder
(flora and fauna). The painting depicts the moment just before the consumption of forbidden fruit and the fall of man.
Adam and Eve are depicted beneath the tree of the knowledge of good and evil, where various fruits grow. On the opposite side the tree of life is depicted, also laden with fruits. The scene is a reference to Genesis 2:8–14. A monkey biting an apple to the left symbolizes sin. The sanguine monkey next to Adam is the hotspur who cannot resist temptation, while the choleric cat near Eve's heels represents cruel cunning. In Christian symbolism, several grapes in the foliage behind Adam and Eve represent Christ's death on the cross, as wine represents his blood.