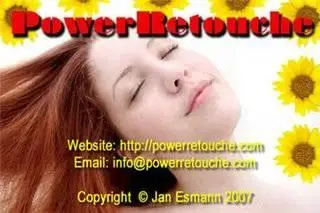 Power Retouche Pro v8.0 Retail-FOSI for Adobe Photoshop
ZIP | RS &MU | 8.28 MB
- Power Retouche Photoshop plug-ins for high quality photo retouching and image editing. Our Photoshop plug-ins solve your photo problems. Discover exciting new photo retouching methods. We are offering a huge discount on the Pro pack. FULL 16 BIT, 48 BIT, 64 BIT SUPPORT. Photoshop plug-ins for photo retouching in Photoshop and other plugin compatible hosts... - Power Retouche Photoshop plug-ins are also for Paint Shop Pro, Corel Draw, Illustrator, Fireworks and other graphic software and photo software for photo editing, restoration and retouching.