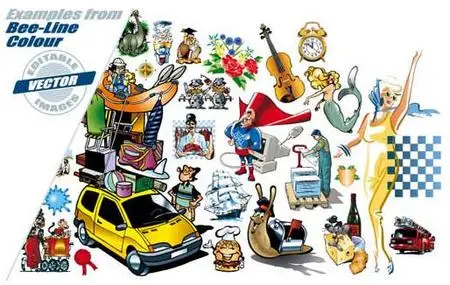 Bee-Line Color - vector Clip-Art. CD1
Full CD (MDF) | EPS | 1320 pictures | 157 Mb (6 archives)
(also incl. link for only catalogue ~100x100 jpeg's - 14, 24 Mb)
Bee-Line Colour Collection are divided into 52 categories to make finding your desired image quick and easy.
All images are saved in Illustrator eps format and can be imported/opened in to most leading design software's capable of reading eps files. (CorelDraw, FlexiSign, Graphix Advantage, Illustrator, PhotoShop, SignLab etc.)
All the files are fully editable and can be scaled to any size without loss of quality.
See more on
developers site
.
Preview: