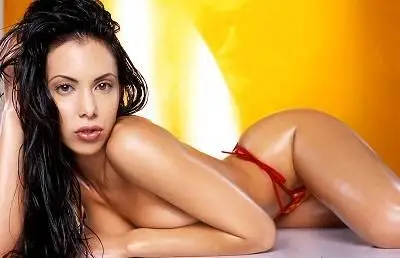 Linda ONeil - Yellow Bikini Photo Serie
26 Photos | 667 x 1000 | 3,3 Mb
Linda O'Neil (born August 12, 1974) is an American model and actress. O'Neil was born near Sacramento, California, USA on Mather Air Force Base. Her family moved several times and lived in Guam as well. Her father was a pilot in the Vietnam War. She is the second of three daughters. Her father is half French and half Irish and met O'Neil's mother in Vietnam. O'Neil divided her time in high-school between athletics and modeling.
O'Neil began her modeling career at age fifteen. She has appeared in numerous hotrod and dirtbike calendars and magazines and has become a modern-day pin-up girl. She has also appeared in several foot fetish films from FM Concepts (almost always along fellow model Cory Lane), Playboy Special Editions , Playboy videos and Mystique Magazine.
O'Neil has also appeared in television commercials for MCI, Toyota, Nike, Resorts Casinos, FX Channel, Heineken, Virgin Cola, Mercedes-Benz, Vonage as well as print ads and/or articles for the likes of Sony, Coors Light and Ironman Magazine amongst others.