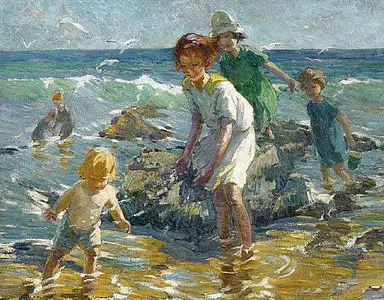 Artworks of Dorothea Sharp
100 JPG | up to 2253x1841 Pixels | 24.5 MB
Доротея Шарп родилась в Дартфорде в графстве Кент в 1874 году. Начала своё художественное образование в 21 год-"в шутку".Сначала она училась в художественной школе CE Johnson в Ричмонде, графство Суррей, , а затем провела некоторое время в Regent Street Polytechnic и в Париже. Работы Шарп регулярно выставлялись в течение карьеры во многих институтах, в том числе Королевской Академии. Она была избрана членом Королевского общества британских художников в 1907 году и Royal Institute of Oil Painters в 1922 году, а также была президентом в течение четырех лет Society of Women Artists.
No Mirrors, please !!