Islamic Designs
Full CD (ISO) | Lo- and Hi Resolution | GIF (Lo), TIFF (Hi) | HQ: from 2200 pix to 6600 pix | 2x139 pictures | Pepin Press | 372 Mb in 13 archives (ISO size = 425 Mb)
(Examples under cut | Примеры под катом)
All pictures are ready to use for professional quality printed media and web page design. The pictures can also be used to produce postcards, or to decorate your letters, flyers, etc. They can be imported directly from the CD into most design, image- manipulation, illustration, word-processing and e-mail programs; no installation is required. For most applications, single images can be used free of charge.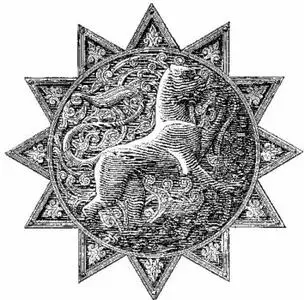 [http://rapidshare.com/files/3153226/PPIDes.part01.rar
http://rapidshare.com/files/3153225/PPIDes.part05.rar
http://rapidshare.com/files/3153224/PPIDes.part02.rar
http://rapidshare.com/files/3153221/PPIDes.part04.rar
http://rapidshare.com/files/3153220/PPIDes.part03.rar
http://rapidshare.com/files/3153219/PPIDes.part07.rar
http://rapidshare.com/files/3153218/PPIDes.part08.rar
http://rapidshare.com/files/3153217/PPIDes.part06.rar
http://rapidshare.com/files/3153216/PPIDes.part09.rar
http://rapidshare.com/files/3153214/PPIDes.part10.rar
http://rapidshare.com/files/3153213/PPIDes.part11.rar
http://rapidshare.com/files/3153212/PPIDes.part12.rar
http://rapidshare.com/files/3153199/PPIDes.part13.rar
or
http://depositfiles.com/files/380738
http://depositfiles.com/files/380740
http://depositfiles.com/files/380742
http://depositfiles.com/files/380747
http://depositfiles.com/files/380749
http://depositfiles.com/files/380752
http://depositfiles.com/files/380754
http://depositfiles.com/files/380760
http://depositfiles.com/files/380767
http://depositfiles.com/files/380768
http://depositfiles.com/files/380769
http://depositfiles.com/files/380779
http://depositfiles.com/files/380782Enjoy! :)