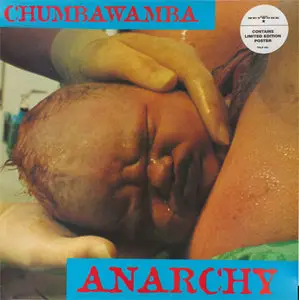 Chumbawamba - Anarchy
FLAC | Artwork | 24Bit 96kHz: 942 MB | 16Bit 44.1kHz: 364 MB
Cat#: One Little Indian TPLP 46L | Country/Year: UK 1994
Genre: Rock, Pop, Electro, Folk | Hoster: Filesonic/Uploaded
MD5 [X] FFP [] CUE [] LOG [] INFO TEXT [X] ARTWORK [X]
webfind [] selfrip [X]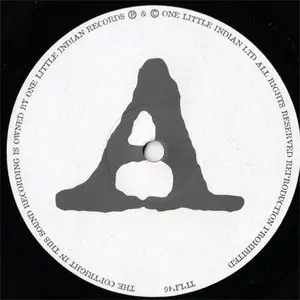 Info:
Chumbawamba – Anarchy
Label: One Little Indian
Catalog#: TPLP 46L
Format: Vinyl, LP, Album
Country: UK & Europe
Released: 1994
Genre: Electronic, Rock
Style: Folk Rock, Pop Rock, Punk, Synth-pop, Disco
Tracklist:
A1 Give The Anarchist A Cigarette
A2 Timebomb
A3 Homophobia
A4 On Being Pushed
A5 Heaven / Hell
A6 Love Me
A7 Georgina
A8 Doh!
B1 Blackpool Rock
B2 This Year's Thing
B3 Mouthful Of Shit
B4 Never Do What You Are Told
B5 Bad Dog
B6 Enough Is Enough
B7 Rage
Credits:
Accordion – Simon Commonknowledge
Guitar [Additional], Keyboards [Additional] – Neil Ferguson
Mandolin – Geoff Read
Producer, Engineer – Chumbawamba, Neil Ferguson
Notes:
Recorded in January 1994 at Woodlands Studio Castleford.
Some copies included limited edition poster with large version of cover image on one side and 1994 Anarchy tour dates on other.
Discogs Url:
http://www.discogs.com/Chumbawamba-Anarchy/release/721248
Review

by Chris Nickson

Guaranteed to disturb and delight, from the cover picture of a baby being born to the no-punches-pulled lyrics, Chumbawamba freely indulges in anarchy – which means life without rules, but quite strict discipline. And, to make their case, they mix pop and politics, putting the iron fist (with its many pop culture references) inside the velvet glove of modern pop music. It's sly, wry, often comic, and they're not afraid of making fun of themselves. In other words, it should both scare and entertain you. It's far from their punk roots, at least musically, with lots of big choruses on songs like "Mouthful of Shit," "Love Me," and "Give the Anarchist a Cigarette," dance beats and fear of the future on "Timebomb," and a distinct nod to folk music – an avenue they'd explored before – with the pointed "Homophobia," which equates prejudice with AIDS. There's a fierce intelligence at work here, not only in the lyrics, where the irony often shines through a little too brilliantly, but in the music, with its judicious use of samples (such as Homer Simpson's "Doh!" or another that sounds like a speeded-up Pink Floyd keyboard lick from Dark Sound of the Moon) and programming – although notably the machines always take second place to the human element. They're not simply chest-thumping or standing on a soapbox decrying everything – they're aiming to hit the members of a younger generation where they live. And even if they're never going to have careers as rappers, at least on the basis of "This Year's Thing," they make their points very clearly, as in the '50s-styled "Georgina," a tale of revenge for wife abuse refracted (or possibly distorted) through the lens of The Cook, the Thief, His Wife and Her Lover. Throughout the album, there's some inspiring music that's made on a shoestring but sounds like a million dollars. The anarchist musical collective known as Chumbawamba not only talks the talks, but also walks the walks. Think and laugh – and don't forget to dance, too. allmusicguide

=Hardware=
Ultrasonic cleaned LP>
Shure M97xE>
Thorens TP 16 MK III Tonearm>
Thorens TD 126 MK III Turntable>
Handcrafted low capacitance custom cables, polyethylene insulated twinaxial conductors>
Kenwood C1 Custom Revision I>
- Phono Stage input and RIAA equalisation capacitors replaced by Styroflex and Polypropylen types resp.
- Electrolytic capacitors not mounted by manufacturer onto the RIAA stage power Supply refitted (Philips NOS types)
- All electrolytic capacitors in signal chain replaced by foil capacitors
- All old JRC OpAmps replaced by Burr Brown (Phono Stage) and Analog Devices OpAmps resp.>
Handcrafted low capacitance custom cables, polyethylene insulated twinaxial conductors>
Audiotrak Prodigy 7.1 HiFi w/ AD712 OpAmps @ 24/96>
HDD
=Software=
Adobe Audition 3.0
Trader´s Little Helper (FLAC)
+16Bit Version:
Weiss Saracon 01.61-27
Dither: POWr3

Date of rip: 2011-08-03
Please keep the info sheet included if you share this!


If you have problems extracting the RAR files on your HD, please verify these checksums. If they do not match, redownload the not-matching part and try again.

(copy & paste to your editor and save as *.md5 in the folder where the RAR files are located)

16Bit

2eca830d3221e6e9f8f4e3954eb8755d *FHQA-Ch-An-16B.rar

24Bit

632ca05448218a0d6348165fee7b6a1c *FHQA-Ch-An-24B.part1.rar
c2e748bd17135111d8a33c46223fc1ba *FHQA-Ch-An-24B.part2.rar
91d73e28c6919c99038f31284514c467 *FHQA-Ch-An-24B.part3.rar
d87f7fa0a47d00231a19b521f170a052 *FHQA-Ch-An-24B.part4.rar