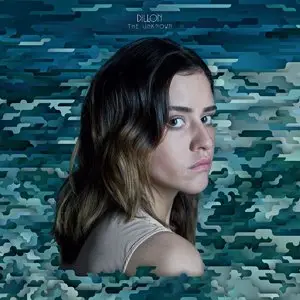 Dillon - The Unknown (2014)
FLAC (tracks) 24 bit/44,1 kHz | Time - 43:28 minutes | 447 MB
Studio Master, Official Digital Download | Artwork: Front cover
To fully indulge in Dillon's fragile second album is to completely submit yourself to, as the title intimates, "The Unknown". From the foreboding bassline and perturbing white noise of the titular opener until the album's close, "The Unknown" feels like uncharted territory. Its mysterious splendor is initially concealed beneath a cold exterior like a windswept moor hidden under a blanket of mist. Only with time and patience will its true beauty emerge. On Dillon's critically lauded 2011 debut album "This Silence Kills", the Brazilian songwriter gracefully echoed the "chanson-pop" melodies of Lykke Li and Emiliana Torrini. Yet "The Unknown" reveals that Dillon has undergone a significant musical transformation. Unlike her debut, the silence no longer kills but instead breaths life into The Unknown's twelve astonishing tracks.
The Unknown swells with a brooding sense of humanity and femininity, albeit with a rather futurist take. The album opens with the title track, a menacing and threatening piece that briefly puts a foreboding piano refrain and Dillon's distinctive vocals in the foreground before a looping electronic beat shudders into life to create the sense of an immovable force that bulldozes the listener out of the way.

Lead single A Matter Of Time is an appropriate introduction to what to expect from The Unknown. Despite the tone that runs the course of this album Dillon asserts that these songs are not all delivered in melancholy - instead she sees the lyrical content as poetry, both abstract and personal at the same time. She likens The Unknown to a book of spoken words and pictures rather than a conventional album and you can actually hear that come through in the material here.

Evergreen is a good example - a humanist ballad that describes plant growth as a dead-pan delivered simile to emotional connection that is crafted into a heart-stopping piece of music. In contrast Lightning Sparked sounds like a spaceship looming out of thunderous clouds, Dillon's overt sexuality feeling robotic and electronic whilst the lyrics clinically portray sparks, eruptions and combustion. It feels like a description of the innate unpredictability and uncontrollability of our emotions and brains - soft and subjective things powered by nothing but chemicals, and it is never short of thrilling.

Most of the time Dillon isn't looking to mend a broken heart or win anyone's affection - The Unknown feels like a biography of human emotion, the kind of letter Scarlet Johansson's alien might send home in Under The Skin.


The rareness of the more directly expressive moments on The Unknown only serves to heighten their impact, the costume occasionally slipping as Dillon exposes more of her real human self. Don't Go instructs the listener - to fall onto her, to stroke her skin - the delivery as emotionally divorced as much of the rest of this album, yet their is no denying her feelings as she delivers the track's title over and over, pleading not to be left alone, the moment her emotional walls crack.

The Unknown is both alien and yet one of the most overtly human albums I've heard in a long time. Experimental yet immediate and approachable, it feels like a tribute and celebration of the complexity of our feelings and what it is to be human and, more specifically, female. And it does so with spectacular production that heightens this record and yet never, ever gets in the way. (Review taken from blackplastic.co.uk)
Tracklist:
01 - The Unknown
02 - A Matter of Time
03 - You Cover Me
04 - Forward
05 - In Silence
06 - 4ever
07 - Evergreen
08 - Into the Deep
09 - Don't Go
10 - Lightning Sparked
11 - Nowhere
12 - Currents Change
Analyzed: Dillon / The Unknown
––––––––––––––––––––––––––––––––––––––––

DR Peak RMS Duration Track
––––––––––––––––––––––––––––––––––––––––
DR7 -0.19 dB -12.02 dB 3:51 01-The Unknown
DR9 -0.27 dB -10.70 dB 3:31 02-A Matter of Time
DR8 -0.28 dB -10.72 dB 3:37 03-You Cover Me
DR10 -0.33 dB -13.68 dB 4:21 04-Forward
DR10 -0.30 dB -12.13 dB 3:09 05-In Silence
DR8 -0.26 dB -9.08 dB 3:50 06-4ever
DR9 -0.21 dB -11.51 dB 3:27 07-Evergreen
DR8 -0.27 dB -9.30 dB 2:59 08-Into the Deep
DR8 -0.29 dB -11.00 dB 3:41 09-Don't Go
DR8 -0.27 dB -12.67 dB 4:08 10-Lightning Sparked
DR8 -0.01 dB -10.82 dB 3:25 11-Nowhere
DR8 -0.37 dB -12.37 dB 3:31 12-Currents Change
––––––––––––––––––––––––––––––––––––––––

Number of tracks: 12
Official DR value: DR8

Samplerate: 44100 Hz
Channels: 2
Bits per sample: 24
Bitrate: 1378 kbps
Codec: FLAC
================================================================================


Thanks to the Original customer!