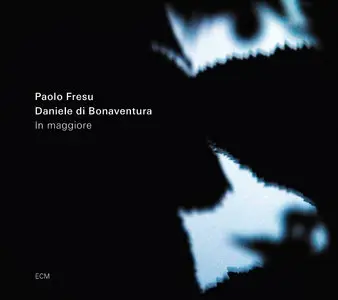 Paolo Fresu, Daniele di Bonaventura - In Maggiore (2015)
FLAC (tracks) 24-bit/96 kHz | Time - 47:28 minutes | 858 MB
Studio Master, Official Digital Download | Artwork: Digital booklet
Sardinian-born trumpeter Paolo Fresu and bandoneonist Daniele di Bonaventura from Fermo, Italy, indicated the depth of their musical understanding on 2010's "Mistico Mediterraneo", a collaboration with Corsican singers A Filetta. Left to their own resources they explore a very broad range of material which includes original ballads by both men, improvisations, a Puccini theme from La Boheme, liturgical music, pieces by legendary Chilean songwriter Victor Jara and Uruguayan singer-songwriter Jaime Roos, music of Neapolitan composer Ernesto de Curtis, "O que sera" by Brazil's Chico Buarque and more. Daniele Di Bonaventura has spent much of his creative life bringing aspects of jazz and music of South American traditions together, and Paolo Fresu is one of the outstanding lyrical voices of contemporary improvising.
Sardinian trumpeter Paolo Fresu's partnership with Italian bandoneonist Daniele di Bonaventura follows a noble line in European jazz of duos involving members of the accordion family. And as with the pairing of English saxophonist Iain Ballamy with Norwegian virtuoso Stian Carstensen and French bass master Renaud Garcia-Fons with Jean-Louis Matinier, you can expect the tonal and dynamic range of an orchestra and a little more in terms of personality and repertoire. Fresu's approach is informed as much by Italian folk and opera singers as it is by his hero, Miles Davis, and both his trumpet and flugelhorn sing here, at times becoming almost choral with di Bonaventura's church organ-like swells. They can be playful as well as soulfully profound, incorporating Puccini's Quando Me'n Vò alongside improvised sound sculptures and using their respective instruments as lightly effective percussion, but the overriding quality is superbly conversational whether they're drawing on Breton, Chilean or Brazilian sources or their own inventions such as Fresu's gorgeous title track.
Tracklist:
01 - Da capo cadenza
02 - Ton Kozh
03 - o Que Será / el Pueblo Unido Jamàs Serà Vencido
04 - Non ti scordar di me
05 - Sketches
06 - Apnea
07 - Te Recuerdo Amanda
08 - La mia terra
09 - Kyrie Eleison
10 - Quando me'n vò
11 - Se va la murga
12 - Calmo
13 - In maggiore
Produced by Manfred Eicher. Engineered by Stefano Amerio.
Recorded in May 2014 at Auditorio Stelio Molo RSI, Lugano.
Analyzed: Paolo Fresu, Daniele di Bonaventura / In maggiore
––––––––––––––––––––––––––––––––––––––––

DR Peak RMS Duration Track
––––––––––––––––––––––––––––––––––––––––
DR13 -0.30 dB -19.42 dB 3:01 01-Da capo cadenza
DR16 -0.30 dB -22.68 dB 5:37 02-Ton Kozh
DR16 -1.48 dB -22.46 dB 6:10 03-o Que Será / el Pueblo Unido Jamàs Serà Vencido
DR13 -0.41 dB -22.56 dB 3:55 04-Non ti scordar di me
DR14 -1.26 dB -20.33 dB 2:40 05-Sketches
DR14 -1.26 dB -19.65 dB 3:08 06-Apnea
DR14 -3.31 dB -23.60 dB 3:29 07-Te Recuerdo Amanda
DR16 -2.21 dB -25.71 dB 2:28 08-La mia terra
DR14 -8.67 dB -27.68 dB 3:23 09-Kyrie Eleison
DR16 -0.30 dB -22.74 dB 4:12 10-Quando me'n vò
DR18 -0.81 dB -23.45 dB 5:05 11-Se va la murga
DR12 -2.10 dB -20.25 dB 1:58 12-Calmo
DR10 -2.25 dB -18.70 dB 2:23 13-In maggiore
––––––––––––––––––––––––––––––––––––––––

Number of tracks: 13
Official DR value: DR14

Samplerate: 96000 Hz
Channels: 2
Bits per sample: 24
Bitrate: 2316 kbps
Codec: FLAC
================================================================================


Thanks to the Original customer!