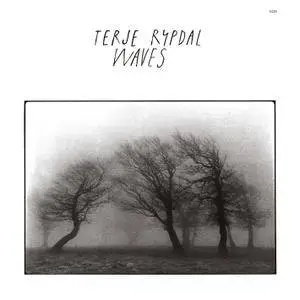 Terje Rypdal - Waves (1978/2016)
FLAC (tracks) 24-bit/192 kHz | Time - 41:24 minutes | 1,44 GB
FLAC (tracks) 24-bit/96 kHz | Time - 41:24 minutes | 789 MB
Studio Master, Official Digital Download | Artwork: Digital booklet
"Waves" from Norwegian guitarist Terje Rypdal is a jazzy fusion of electric guitars and bass, trumpet, drums and a revolutionary (at the time) sampling keyboard computer by RMI. The 1978 ECM album contains all Rypdal originals with the exception of one tune written by trumpeter Palle Mikkelborg.
One is often tempted to appreciate Terje Rypdal through the lens of some icy Nordic mystique that, while certainly supported by the sleeves that adorn his music, may ultimately be a myth. Either way, there is something to be said for the biting winds that blow through his sonic landscapes. I would like to present Waves, however, as a corrective to this assumption, for it emanates nothing but heat. Much of that heat comes courtesy of trumpeter Palle Mikkelborg, whose legendary reputation bears auditory bounty throughout.
Much of the album's blurry spirit takes bodily form in "Per Ulv." Combining a delightfully dated drum machine and quasi-Afrobeat percussion from Jon Christensen with the mellifluous bass of Sveinung Hovensjø, it opens itself to Rypdal's searing flights. Mikkelborg's quick fingers fuel the fire, which calms to a smolder in "Karusell," where he marks his territory with breath rather than exaltation, trading off guttural statements with Rypdal's softened twang. Mikkelborg even contributes a composition of his own in "Stenskoven," a raunchy carnivalesque that might as well have switched titles with its predecessor. The title piece depends from lines of cymbals and snare and is supported by organ. Over this synthesized bliss, Rypdal and his cohorts weave a loose and lyrical song. "The Dain Curse" takes a tripartite structure. A clean bass line and flanged chording from guitar waft around the muted horn of a distant horizon, only to be cracked by Christensen like an egg of rock that oozes yolky guitar solos before being poached into stillness. "Charisma" reprises the organic river of "Waves," into which Rypdal trails his fingers, leaving ephemeral shapes on the water's surface. Cymbals drop like seeds, only to be washed away in the current, their potential life leaving like ghosts via the haunted trumpet.
Norwegian guitarist and composer Terje Rypdal, tone poet of the Fender Stratocaster, began his relationship with ECM back in 1970, when he was part of Jan Garbarek's quartet on Afric Pepperbird, the saxophonist's own label debut. Some Rypdal material that didn't find its way onto Garbarek's Sart the following year led ECM's Manfred Eicher to suggest Rypdal record his own album, thereby beginning one of the label's most fertile and long-lasting collaborations.

Rypdal's eponymous debut as leader was recorded that same year. After the Rain (1976) and Waves (1977) followed, the latter featuring some of the jazziest material of Rypdal's career created amidst a stellar supporting cast of Palle Mikkelborg, Sveinung Hovensjø and Jon Christensen. Michael Tucker described "Rypdal's blending of rock and jazz phrasing with a rubato concern for tone colour and dynamics often redolent of the classical world".
Tracklist:
01 - Per Ulv
02 - Karusell
03 - Stenskoven
04 - Waves
05 - The Dain Curse
06 - Charisma
Produced by Manfred Eicher. Engineered by Jan Erik Kongshaug.
Recorded in September 1977 at Talent Studio in Oslo, Norway.
Musicians:
Terje Rypdal - electric guitar, synthesizer, RMI keyboard computer
Palle Mikkelborg - trumpet, tack piano, RMI keyboard computer, ring modulator
Sveinung Hovensjø - 6 & 4 string electric bass
Jon Christensen - drums, percussion
Analyzed: Terje Rypdal / Waves
––––––––––––––––––––––––––––––––––––––––

DR Peak RMS Duration Track
––––––––––––––––––––––––––––––––––––––––
DR13 -0.45 dB -17.97 dB 8:42 01-Per Ulv
DR14 -4.79 dB -23.81 dB 8:12 02-Karusell
DR14 -1.18 dB -18.59 dB 3:46 03-Stenskoven
DR13 -2.06 dB -20.62 dB 5:43 04-Waves
DR16 -0.51 dB -19.40 dB 8:45 05-The Dain Curse
DR15 -2.05 dB -22.48 dB 6:16 06-Charisma
––––––––––––––––––––––––––––––––––––––––

Number of tracks: 6
Official DR value: DR14

Samplerate: 192000 Hz
Channels: 2
Bits per sample: 24
Bitrate: 4549 kbps
Codec: FLAC
================================================================================


Thanks to the Original customer!
Terje Rypdal - Odyssey: In Studio & In Concert