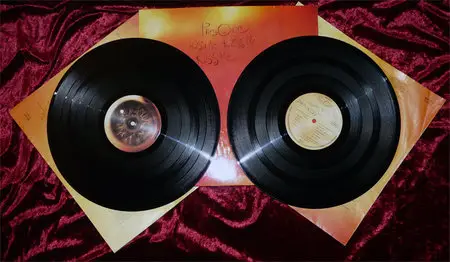 The Cure - Kiss Me Kiss Me Kiss Me
(Polydor 832 130-1) (GER 1987) (Vinyl DoLP 24-96)
1987 | FLAC | NO LOG & CUE | Artwork | 24Bit/96kHz: 1,65 GB
MD5 [X] FFP [] CUE [] LOG [] INFO TEXT [X] ARTWORK [X]
webfind [] selfrip [X]
Info:
Cure, The - Kiss Me Kiss Me Kiss Me
Label: Polydor
Catalog#: 832 130-1
Format: 2 x Vinyl, LP, Album
Country: Germany
Released: 05 May 1987
Genre: Electronic, Rock
Style: Alternative Rock, Synth-pop
Tracklist
A1 The Kiss
A2 Catch
A3 Torture
A4 If Only Tonight We Could Sleep
B1 Why Can't I Be You?
B2 How Beautiful You Are…
B3 The Snake Pit
B4 Hey You !!!
C1 Just Like Heaven
C2 All I Want
C3 Hot Hot Hot !!!
C4 One More Time
C5 Like Cockatoos
D1 Icing Sugar
D2 The Perfect Girl
D3 A Thousand Hours
D4 Shiver And Shake
D5 Fight
Notes:
? Fiction Records Limited 1987
© Fiction Records Limited 1987.
GEMA.
Made in West Germany.
POL 281.
LC 6444.
Barcode 0 42283 21301 2.
Set cat#: 832 130-1
Record #1: 832-131-1
Record #2: 832-132-1
Discogs Url:
http://www.discogs.com/Cure-Kiss-Me-Kiss-Me-Kiss-Me/release/714537
Review by Stephen Thomas Erlewine
Simultaneously more accessible and ambitious than any of the Cure's previous albums, the double album Kiss Me, Kiss Me, Kiss Me finds Robert Smith expanding his pop vocabulary by tentatively adding bigger guitars, the occasional horn section, lite-funk rhythms, and string sections. It's eclectic, to be sure, but it's also a mess, bouncing from idea to idea and refusing to develop some of the most intriguing detours. Even if Kiss Me doesn't quite gel, its best moments – including the deceptively bouncy "Why Can't I Be You?" and the stately "Just Like Heaven" – are remarkable and help make the album one of the group's very best.
allmusicguide
Technical Information:
Washed LP>
AT120E>
Dual CS 505-3>
Kenwood C1>
Gold platted Cable>
Edirol R09HR @ 24/96>
Sandisc Extreme III SDHC Card>
HDD
Wavelab 5
ClickRepair 3/0 (manual mode)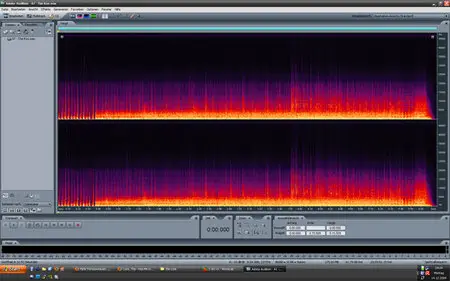 Password:
finest-hq-audio
Working links added 11-11-23
Check my blog for other lossless uploads:
http://www.avaxhome.ws/blogs/luckburz