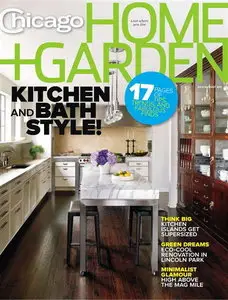 Chicago Home + Garden (July/August 2011)
HQ PDF | 100 pages | 108.03 Mb | English
If you love interior design, you'll look forward to getting
Chicago Home + Garden
six times a year in your mailbox. Whether you are looking for inspiration, color advice, quick fixes, or resources,
Chicago Home + Garden
is the best source. From budget to luxe, modern to traditional, our magazine is committed to Chicago - see it in our pages, then find it easily, right in the amazing this city.
No Mirror(s) Please !!!
You can find more wonderful magazines in my
blog