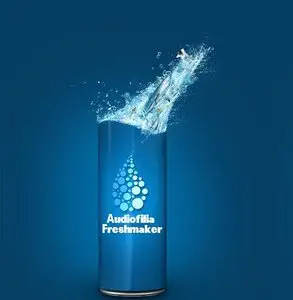 Audiofilia - Freshmaker
Genre: Tech-House | MP3 | CBR 256 Kbps | 1222 Mb
07 August 2011 | Publisher: Vitor | Rapidshare
Audiofilia is a project that unite 2 brazilian DJs..: Mido aka Lahud @RJ and Chrystian aka Cinortele @MG.
This project addresses to the house music and progressive variations like tech-house, electro-house, minimal and techno minimal.
We are glad to make it with lots of grooves, dancefull breaks, and bring up the energy of the electronic music for those who love it.
These two names, Lahud and Cinortele, are known for being the most downloaded DJ sets over Internet. Taking many different styles
on its influence, Audiofilia comes with a great past on e-music like…..: psychedelic tyrance, progressive trance, chill-out and
lounge music. These tastes are now together in a single form of music expression, for you, who like our sets since a long time.
Enjoy your trip!
Together we are one!
Lahud and Cinortele.
Label Dj Set:…………………Freshmaker
Artist:………………………Lahud & Cinortele
Genre:……………………….Tech-House
URL:…………………………
http://www.myspace.com/cinortele
Bitrate:……………………..128 KBps
Mode:………………………..44.1kHz/Full Stereo
Release Date:…………………06/08/11
Play Time:……………………01:08:33
Release Size:…………………62 MB
TRACKLIST:
01 - Audiofly - 6 Degrees (Feat. Fiora) (Booka Shade Remix)
02 - Nic Fanciulli & Joris Voorn - Together (Original Mix)
03 - Butch - Big Futt (Original Mix)
04 - Loco Dice - Loose Hooks (Original Mix)
05 - Kammishake - Dark Beat (Deadmau5 Remix)
06 - Umek - Next Turn (Original Mix)
07 - Sebastian Leger - Polymod (Original Mix)
08 - Oliver Huntemann Ft. Dubfire - Terra (Original Mix)
09 - Piemont - Run Down (Hugo Remix)
10 - Los Surubas Ft. Edu Imbernon - Punset (Solomun Remix)
11 - Piemont - With Small Pupils (Jay Haze Palestine Mix)
12 - Stefano Noferini - Fckn' House Music (Original Mix)