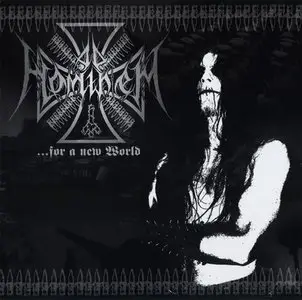 Ad Hominem - A New Race for a New World (2003)
Mp3 | 320 Kbps | 88 MB | France/Italy
Black Metal
Another release by the French misanthropist, Kaiser Wodhanaz. …For a new world does not break any new ground or present anything new to black metal. Wodhanaz even boasts in the booklet that this album was conjured in only a few hours. This is purely for fans of fast, brutal, and raw black metal. Unlike many other black metal bands that play along these lines, Ad Hominem has a great production, but is dirtied just enough to present the traditional black metal grit and give the sound just that bit more hate.
Track List:
1. Closing Ranks
2. Nuclear Black Metal Kampf
3. Ad Hominem
4. Ritual Of The Depraved
5. Arbeit Macht Tot
6. The Dithyramb Of Sadism
7. Slaughter The Pope
8. Will To Power
9. On Your Ruins We March
Total playing time 32:29
http://rapidshare.com/files/322633753/AdHomi_ANewRac.rar