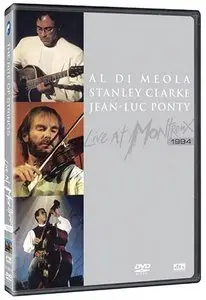 Al Di Meola, Jean-Luc Ponty, Stanley Clarke - Live at Montreux -DVD 9 (1994) [Repost]
DVD9 | PAL 720x576 (4:3) 25.00fps | 103 minutes | 6.6 GB | Filesonic / Fileserve / Freakshare
Audio Format : Dolby Digital 5.1 - English PCM Stereo - English DTS Surround | English
Genre:Jazz fusion | Release date: 2005
It was at the Montreux Jazz Festival in 1994 that Al Di Meola, Jean-Luc Ponty and Stanley Clarke played as a trio for the first time. Clarke and Di Meola had been part of Return to Forever and while they were comfortable in the familiarity of knowing each other, Ponty reached in and became a perfect fit. That language of understanding is seen to advantage on this portrait.

The music they played that night were taken from their individual projects. There were other tunes that would later be included on their album The Rite of Strings. These were songs that captured the sublime and the earthy, the gentle and the flighty. They get off on the right note with the Spanish tinged "Song to John," the playing deep in the groove of the heart. And even as each turns in a strong performance, the highlight is the arresting duologue between Clarke and Di Meola. Monty Alexander joins them on an encore of the tune. He dimensions the tune with his crisp flights while Di Meola reins in the pace for a stimulating extension of the melody. They weave a spell of magic on "La Cancion de Sofia" and, in doing so, enhance the remarkable beauty of the composition. Ponty uses the upper register of the violin for a quick emphasis, the rhythm moves into high gear and then comes full circle to the warm embrace of the melody.

Of the solo turns, Clarke comes off the best on "School Days," his extraordinary technique married to a brilliant level of creativity. Ponty uses delayed effect to thicken the texture of his "Eulogy to Oscar Romero," but it does have a tempered depth, and Di Meola has a clean, crisp presence on "Summer Country Song."

There are some excellent close-ups which enhance involvement with the music and the musicians. The program runs 103 minutes and is full screen. And then there is the very welcome informative booklet that Eagle Rock tucks into its DVDs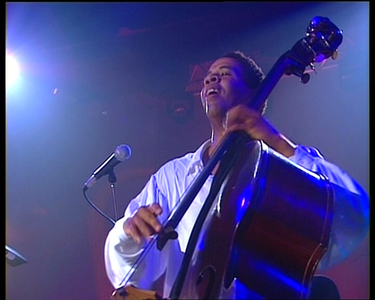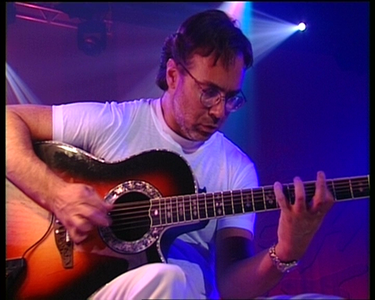 Set List:
01. Song to John
02. Memory Canyon
03. Cancion Sofia
04. Summer country - solo DiMeola
05. School dazs - solo Clarke
06. Eulogy to Oscar Romero - solo Ponty
07. Renaissance
08. The Chilean Pipe Song
09. Song to John (featuring Monty Alexander)
10. Indigo
NOTE
Please, unrar and put the files in a folder called "VIDEO_TS" and burn normally
All thanks go to "burger2006"