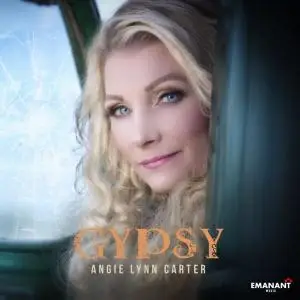 Angie Lynn Carter - Gypsy (2019)
WEB FLAC (tracks) - 160 MB | Tracks: 6 | 23:03 min
Style: Country | Label: Emanant Music
Angie Lynn Carter has a great traditional country sound with a twist of todays country music. The lyrics take you on a journey as classic country songs of the past. Her vocals are full of emotion and believable with a soulful raspy voice that reminds you of some of Country's great classic female singers.
Tracklist:
01. Gypsy
02. My Town
03. Love & Whiskey
04. Love You Like I Do
05. Forever Young
06. Rumors
ANALYZER: auCDtect: CD records authenticity detector, version 0.8.2
Copyright © 2004 Oleg Berngardt. All rights reserved.
Copyright © 2004 Alexander Djourik. All rights reserved.


FILE: 01. Gypsy.flac
Size: 28672566 Hash: C7EA31A730CCCCFFFEC3E10273686BF0 Accuracy: -m0
Conclusion: CDDA 100%
Signature: 346B34D90BF8B955928A8DD6F6E7D2F26D8A2419
FILE: 02. My Town.flac
Size: 24016070 Hash: D583D4A63D5B7FFA3ED80699C1DE1703 Accuracy: -m0
Conclusion: CDDA 100%
Signature: C1F1C64B048028A2E009A81928423248F0FB9432
FILE: 03. Love & Whiskey.flac
Size: 24122767 Hash: 8C43604E7A405AD1CECB79E800E6AE35 Accuracy: -m0
Conclusion: CDDA 100%
Signature: E95E03BF0E5AE933C5A83F232145018D575B118F
FILE: 04. Love You Like I Do.flac
Size: 31030869 Hash: 5461F38B5EF8BE373864E800E904293B Accuracy: -m0
Conclusion: CDDA 100%
Signature: D58C735D71DEDB689028692556A314A158BE46EE
FILE: 05. Forever Young.flac
Size: 29127210 Hash: C96EC90E972013AB04E5F0053BDF7246 Accuracy: -m0
Conclusion: MPEG 95%
Signature: 01EBB6941A9EBD8CEFC35F05D49BEAEA5A8292D9
FILE: 06. Rumors.flac
Size: 31391224 Hash: E6C58E8D83B8A5A99EF1EC53C9F939E9 Accuracy: -m0
Conclusion: MPEG 95%
Signature: EBAE43341C8127621202755E5C48D22C9D9D8D00