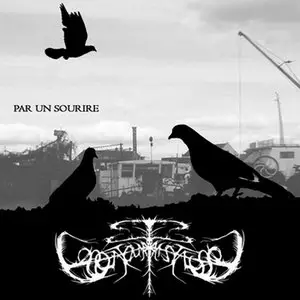 Bonjour Tristesse - Par un Sourire (2011)
Mp3 | 320 Kbps | 104 MB | Germany
Black Metal
Bonjour Tristesse was founded by Nathanael in the winter of 2008. From summer to autumn 2009 the first full lenght album "Par un sourire" was recorded at Forester Recordings Studios and a live line-up was found, too. Bonjour Tristesse deals with sadness, depression, fear, inner emptiness and aggrieving dreams, but also with the strength, that could arise from those kind of feelings. At the beginning of 2011 the debut-album "Par un sourire" was released via Selfmutilation Services.
Track List:
1. Tu es inscrite dans les lignes du plafond (Histoire d' Isabelle partie une)
2. Wieder Allein
3. Mit einem Lächeln
4. Freiheit
5. Lebenskraft
6. Tu es inscrite dans les yeux que j'aime (Histoire d' Isabelle partie deux)
Total playing time 45:06