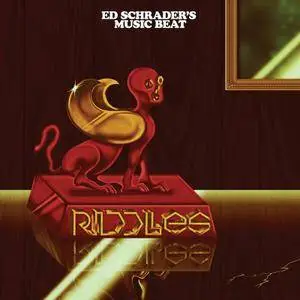 Ed Schrader's Music Beat - Riddles (2018)
MP3 CBR 320kbps | Tracks: 10 | 39:22 min | 90 Mb
Style: Noise Rock, Post-Punk, Indie, Lo-Fi | Label: Carpark Records
On Riddles, their first release for Carpark, the Music Beat begins their new life. In search of a fresh direction, Ed and Devlin invited their close friend, electronic-pop maestro Dan Deacon, to expand their sound and experiment with them as the album's producer, arranger, and co-writer. Working steadily in Dan's studio for two years in total collaboration, three evolving musicians pushed through an intense period of personal tumult and found purpose in the sounds they were committing to record. The result: a polished and passionate masterpiece of nuanced alt-rock. From driving opening track "Dunce" and the soaring single "Riddles" to the disarmingly gorgeous closer "Culebra," Ed and Devlin unapologetically channel a personal pantheon of pop and rock gods while growing into the band-and people-they'd previously kept caged inside.
Tracklist:
01. Dunce
02. Seagull
03. Riddles
04. Dizzy Devil
05. Wave to the Water
06. Rust
07. Kid Radium
08. Humbucker Blues
09. Tom
10. Culebra