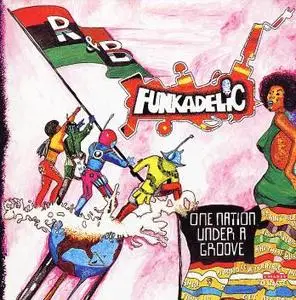 Funkadelic - One Nation Under A Groove (1978)
Funk | MP3 | 320 Kbps | 98 MB
Here Funkadelic reaches its glorious peak; guitars, bass, rhythm, and horns come together with serious lyrics to make a killer dancefloor combination.
Tracklist
1. One Nation Under a Groove
2. Groovallegiance
3. Who Says a Funk Band Can't Play Rock?!
4. Promentalshitbackwashpsychosis Enema Squad (The Doo Doo Chasers)
5. Into You
6. Cholly (Funk Gettin' Ready to Roll)
7. Lunchmeataphobia (Think, It Ain't Illegal Yet!)
8. P.E. Squad/Doo Doo Chasers ("Going All-The-Way-Off")
9. Maggot Brain (Live)