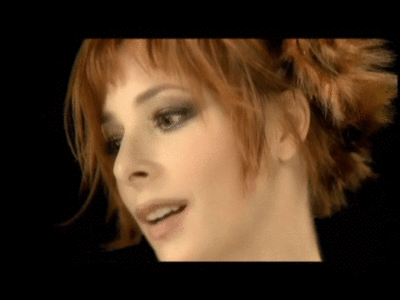 MYLENE FARMER - L`amour n`est rien
TVRip | Pop | 352x260 | 128 kbit/s | French | mpg | 20.5 mb | 3 min 35 sec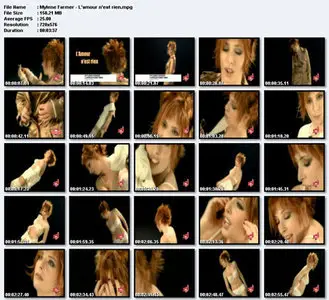 Initially, Farmer did not want to illustrate this song with a video, but she eventually accepted to make a few tests in a studio in Paris. The video was directed by Benoît di Sabatino, then Farmer's boyfriend, under the name of M. Liberatore. It was first seen on March 28 on an official Universal website especially created for this occasion.
In it, Farmer performs a complete striptease, however she hides her breasts with her hands and only her buttocks are shown for a short time. Thus, this video was not seen as erotic by the TV channels which did not censor it.
It was the first and the only time that a Farmer's music video is not only available on the singer's videos DVD, but also on a CD single.