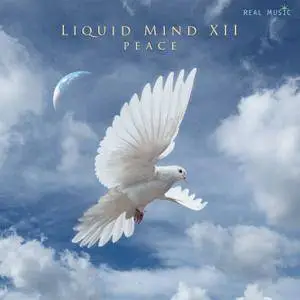 Liquid Mind - Liquid MInd XII: Peace (2018)
MP3 CBR 320kbps | Tracks: 8 | 61:37 min | 141 Mb
Style: New Age, Ambient | Label: Real Music
Liquid Mind is an alias used by Los Angeles-based composer/producer/instrumentalist Chuck Wild, who was born and raised in Kansas City, studying classical piano and singing in both a cappella groups and choirs. His love for music only intensified as he studied music history at the University of Kansas, where he also sang in the university choir. He next spent four years in the U.S. Navy and in 1979 he relocated to L.A., where he joined up with the new wave band Missing Persons, playing on their early albums.
By the mid-'80s, Wild was once again on his own, focusing on songwriting. Over the years, more than 60 of his original tunes were either recorded for albums or used in television and film – such renowned artists as the Pointer Sisters, Tommy Page, Timothy Leary, Wink, Jennifer Rush, Thelma Houston, Glenn Medeiros, and Philip Bailey have recorded songs by Wild. He was also hired as staff songwriter for Lorimar Telepictures and Warner/Chappell Music, during which time he co-wrote the music for the Emmy-winning (but short-lived) ABC series Max Headroom.
In the early '90s, Wild's first classical composition for two pianos, "Los Angeles Fantasy," was premiered by Zita Carno and Gloria Ching at the Bing Theater in Los Angeles. He also co-wrote the score for the Academy Award-winning film The Panama Deception. During his long and illustrious musical career, Wild has played synthesizer in the studio for Michael Jackson, Paula Abdul, Philip Bailey, and Frank Zappa, among others. Beginning in the mid-'90s, he regularly issued new age-sounding albums via his Liquid Mind imprint: 1994's Ambience Minimus, 1996's Slow World, 1999's Liquid Mind III: Balance, 2000's Liquid Mind IV: Unity, and 2001's Liquid Mind V: Serenity. ~ Greg Prato
Tracklist:
1. At the Center Is Love
2. Communication
3. Person to Person
4. Shared Values
5. Surrender to Love
6. Trust
7. Oneness
8. Spirit of Peace