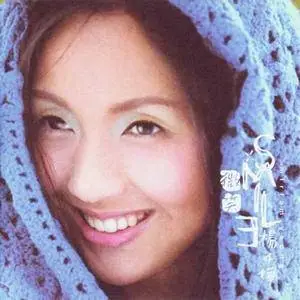 [楊千嬅 - 微笑] Miriam Yeung - Smile (1999)
MP3 320 kbps | 00:42:08 min | Cover included | 97 mb
Genre: Chinese pop, Mandopop / Label: Capital Artists
Miriam Yeung is a Hong Kong actress and singer. Yeung has released more than 40 albums in Cantonese and Mandarin. Many of her songs have been mainstream hits and award winners, such as "Maiden's Prayer"(少女的祈禱), "Sisters"(姊妹), "Unfortunately I'm an Aquarius"(可惜我是水瓶座) and "Small City, Big Things" (小城大事).

She also performed a Cantonese version of It's A Small World, at the opening of It's A Small World at the Hong Kong Disneyland theme park in 2008.
Tracklist
:
01 - Smile 04:07
02 - Romance Diary 04:38
03 - Lonely People Is Not Only I 04:30
04 - Going Going Going 03:36
05 - Not Back to Yesterday 04:17
06 - I Was One 04:21
07 - I Wear My Shoes 03:44
08 - I Want to Move to Tienmu 04:08
09 - Lonely Night 04:05
10 - Lonely Passbook 04:42
or
01. 微笑
02. 失戀日記
03. 寂寞的人不只是我
04. Going Going Going
05. 不回昨天
06. 你是唯一我是之一
07. 你穿你的鞋我穿我的鞋
08. 我要搬到天母
09. Lonely Night
10. 寂寞的存摺