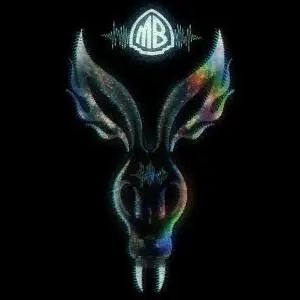 Mr. Bungle - The Night They Came Home (2021)
Flac(Image) + Cue & MP3 CBR 320Kbps | ~ 458 or 153 Mb
Blu-ray: MPEG4 (H264) 1280x720, 50fps | Dolby AC3 48000Hz, 2ch, 448kbps
Avant-garde Metal | Ipecac Recordings | ~ 33.31 Gb
The audio + video release of Mr. Bungle's 2020 livestream event, The Night They Came Home. Includes performances of songs from their album, The Raging Wrath Of The Easter Bunny Demo, along with cover songs, official music videos, behind-the-scenes bonus features and celebrity guest cameos. This version of Mr. Bungle is original members Mike Patton, Trey Spruance and Trevor Dunn, joined by Scott Ian of Anthrax and Dave Lombardo of Slayer/Dead Cross.
Mr. Bungle - The Night They Came Home (2021):
Tracklist:
01. Won't You Be My Neighbor? (Fred Rogers cover)
02. Anarchy up Your Anus
03. Raping Your Mind
04. Bungle Grind
05. Methematics
06. Hell Awaits/Summer Breeze (SLAYER/SEALS & CROFTS medley/cover)
07. Eracist
08. World up My Ass (CIRCLE JERKS cover)
09. Glutton for Punishment
10. Hypocrites/Habla Espaol O Muere (S.O.D. cover)
11. Spreading the Thighs of Death
12. Loss for Words
13. Sudden Death
14. Loss of Control (VAN HALEN cover)
+ Bonus Videos
Disc Title: The Night They Came Home
Disc Label: Mr. Bungle 2021 - The Night They Came Home - BD
Disc Size: 35,061,986,915 bytes
Protection: AACS
Extras: BD-Java
BDInfo: 0.7.5.5
Notes:
BDINFO HOME:
Cinema Squid (old)
http://www.cinemasquid.com/blu-ray/tools/bdinfo
UniqProject GitHub (new)
https://github.com/UniqProject/BDInfo
INCLUDES FORUMS REPORT FOR:
AVS Forum Blu-ray Audio and Video Specifications Thread
http://www.avsforum.com/avs-vb/showthread.php?t=1155731
WARNING: Report is incomplete because: Scan has not been run.
********************
PLAYLIST: 00006.MPLS
********************
<–- BEGIN FORUMS PASTE –->

                                                                                                                Total   Video                                             
Title                                                           Codec   Length  Movie Size      Disc Size       Bitrate Bitrate Main Audio Track                          Secondary Audio Track
-----                                                           ------  ------- --------------  --------------  ------- ------- ------------------                        ---------------------
00006.MPLS                                                      MPEG-2  1:39:17 0               35,061,986,915  0.00    0.00    DD AC3 2.0 448Kbps                        



DISC INFO:

Disc Title:     The Night They Came Home
Disc Label:     Mr. Bungle 2021 - The Night They Came Home - BD
Disc Size:      35,061,986,915 bytes
Protection:     AACS
Extras:         BD-Java
BDInfo:         0.7.5.5

PLAYLIST REPORT:

Name:                   00006.MPLS
Length:                 1:39:17.326 (h:m:s.ms)
Size:                   0 bytes
Total Bitrate:          0.00 Mbps

VIDEO:

Codec                   Bitrate             Description     
-----                   -------             -----------     
MPEG-2 Video            0 kbps              1080p / 23.976 fps / 16:9

AUDIO:

Codec                           Language        Bitrate         Description     
-----                           --------        -------         -----------     
Dolby Digital Audio             English         448 kbps        2.0 / 48 kHz /   448 kbps / DN -31dB

FILES:

Name            Time In         Length          Size            Total Bitrate   
----            -------         ------          ----            -------------   
00006.M2TS      0:00:00.000     1:39:17.326     0               0               

CHAPTERS:

Number          Time In         Length          Avg Video Rate  Max 1-Sec Rate  Max 1-Sec Time  Max 5-Sec Rate  Max 5-Sec Time  Max 10Sec Rate  Max 10Sec Time  Avg Frame Size  Max Frame Size  Max Frame Time  
------          -------         ------          --------------  --------------  --------------  --------------  --------------  --------------  --------------  --------------  --------------  --------------  
1               0:00:00.000     1:39:17.326     0 kbps          0 kbps          00:00:00.000    0 kbps          00:00:00.000    0 kbps          00:00:00.000    0 bytes         0 bytes         00:00:00.000    

STREAM DIAGNOSTICS:

File            PID             Type            Codec           Language                Seconds                 Bitrate                 Bytes           Packets         
----            ---             ----            -----           --------                --------------          --------------          -------------   -----           
00006.M2TS      4113 (0x1011)   0x02            MPEG-2                                  0.626                   0                       0               0               
00006.M2TS      4352 (0x1100)   0x81            AC3             eng (English)           0.626                   0                       0               0               


<–– END FORUMS PASTE ––>
QUICK SUMMARY:
Disc Title: The Night They Came Home
Disc Label: Mr. Bungle 2021 - The Night They Came Home - BD
Disc Size: 35,061,986,915 bytes
Protection: AACS
Playlist: 00006.MPLS
Size: 0 bytes
Length: 1:39:17.326
Total Bitrate: 0.00 Mbps
Video: MPEG-2 Video / 0 kbps / 1080p / 23.976 fps / 16:9
Audio: English / Dolby Digital Audio / 2.0 / 48 kHz / 448 kbps / DN -31dB
********************
PLAYLIST: 01006.MPLS
********************
<–- BEGIN FORUMS PASTE –->

                                                                                                                Total   Video                                             
Title                                                           Codec   Length  Movie Size      Disc Size       Bitrate Bitrate Main Audio Track                          Secondary Audio Track
-----                                                           ------  ------- --------------  --------------  ------- ------- ------------------                        ---------------------
01006.MPLS                                                      MPEG-2  1:39:17 0               35,061,986,915  0.00    0.00    DD AC3 2.0 448Kbps                        



DISC INFO:

Disc Title:     The Night They Came Home
Disc Label:     Mr. Bungle 2021 - The Night They Came Home - BD
Disc Size:      35,061,986,915 bytes
Protection:     AACS
Extras:         BD-Java
BDInfo:         0.7.5.5

PLAYLIST REPORT:

Name:                   01006.MPLS
Length:                 1:39:17.326 (h:m:s.ms)
Size:                   0 bytes
Total Bitrate:          0.00 Mbps

VIDEO:

Codec                   Bitrate             Description     
-----                   -------             -----------     
MPEG-2 Video            0 kbps              1080p / 23.976 fps / 16:9

AUDIO:

Codec                           Language        Bitrate         Description     
-----                           --------        -------         -----------     
Dolby Digital Audio             English         448 kbps        2.0 / 48 kHz /   448 kbps / DN -31dB

FILES:

Name            Time In         Length          Size            Total Bitrate   
----            -------         ------          ----            -------------   
00006.M2TS      0:00:00.000     1:39:17.326     0               0               

CHAPTERS:

Number          Time In         Length          Avg Video Rate  Max 1-Sec Rate  Max 1-Sec Time  Max 5-Sec Rate  Max 5-Sec Time  Max 10Sec Rate  Max 10Sec Time  Avg Frame Size  Max Frame Size  Max Frame Time  
------          -------         ------          --------------  --------------  --------------  --------------  --------------  --------------  --------------  --------------  --------------  --------------  
1               0:00:00.000     0:07:00.962     0 kbps          0 kbps          00:00:00.000    0 kbps          00:00:00.000    0 kbps          00:00:00.000    0 bytes         0 bytes         00:00:00.000    
2               0:07:00.962     0:14:11.016     0 kbps          0 kbps          00:00:00.000    0 kbps          00:00:00.000    0 kbps          00:00:00.000    0 bytes         0 bytes         00:00:00.000    
3               0:21:11.979     0:02:29.023     0 kbps          0 kbps          00:00:00.000    0 kbps          00:00:00.000    0 kbps          00:00:00.000    0 bytes         0 bytes         00:00:00.000    
4               0:23:41.002     0:02:18.930     0 kbps          0 kbps          00:00:00.000    0 kbps          00:00:00.000    0 kbps          00:00:00.000    0 bytes         0 bytes         00:00:00.000    
5               0:25:59.933     0:02:58.052     0 kbps          0 kbps          00:00:00.000    0 kbps          00:00:00.000    0 kbps          00:00:00.000    0 bytes         0 bytes         00:00:00.000    
6               0:28:57.986     0:06:21.964     0 kbps          0 kbps          00:00:00.000    0 kbps          00:00:00.000    0 kbps          00:00:00.000    0 bytes         0 bytes         00:00:00.000    
7               0:35:19.951     0:07:47.008     0 kbps          0 kbps          00:00:00.000    0 kbps          00:00:00.000    0 kbps          00:00:00.000    0 bytes         0 bytes         00:00:00.000    
8               0:43:06.959     0:08:21.000     0 kbps          0 kbps          00:00:00.000    0 kbps          00:00:00.000    0 kbps          00:00:00.000    0 bytes         0 bytes         00:00:00.000    
9               0:51:27.959     0:05:33.958     0 kbps          0 kbps          00:00:00.000    0 kbps          00:00:00.000    0 kbps          00:00:00.000    0 bytes         0 bytes         00:00:00.000    
10              0:57:01.918     0:04:51.082     0 kbps          0 kbps          00:00:00.000    0 kbps          00:00:00.000    0 kbps          00:00:00.000    0 bytes         0 bytes         00:00:00.000    
11              1:01:53.000     0:01:45.980     0 kbps          0 kbps          00:00:00.000    0 kbps          00:00:00.000    0 kbps          00:00:00.000    0 bytes         0 bytes         00:00:00.000    
12              1:03:38.981     0:04:46.953     0 kbps          0 kbps          00:00:00.000    0 kbps          00:00:00.000    0 kbps          00:00:00.000    0 bytes         0 bytes         00:00:00.000    
13              1:08:25.935     0:04:04.035     0 kbps          0 kbps          00:00:00.000    0 kbps          00:00:00.000    0 kbps          00:00:00.000    0 bytes         0 bytes         00:00:00.000    
14              1:12:29.970     0:06:08.951     0 kbps          0 kbps          00:00:00.000    0 kbps          00:00:00.000    0 kbps          00:00:00.000    0 bytes         0 bytes         00:00:00.000    
15              1:18:38.922     0:04:36.985     0 kbps          0 kbps          00:00:00.000    0 kbps          00:00:00.000    0 kbps          00:00:00.000    0 bytes         0 bytes         00:00:00.000    
16              1:23:15.907     0:08:42.063     0 kbps          0 kbps          00:00:00.000    0 kbps          00:00:00.000    0 kbps          00:00:00.000    0 bytes         0 bytes         00:00:00.000    
17              1:31:57.970     0:04:14.921     0 kbps          0 kbps          00:00:00.000    0 kbps          00:00:00.000    0 kbps          00:00:00.000    0 bytes         0 bytes         00:00:00.000    
18              1:36:12.892     0:03:01.973     0 kbps          0 kbps          00:00:00.000    0 kbps          00:00:00.000    0 kbps          00:00:00.000    0 bytes         0 bytes         00:00:00.000    
19              1:39:14.865     0:00:02.460     0 kbps          0 kbps          00:00:00.000    0 kbps          00:00:00.000    0 kbps          00:00:00.000    0 bytes         0 bytes         00:00:00.000    

STREAM DIAGNOSTICS:

File            PID             Type            Codec           Language                Seconds                 Bitrate                 Bytes           Packets         
----            ---             ----            -----           --------                --------------          --------------          -------------   -----           
00006.M2TS      4113 (0x1011)   0x02            MPEG-2                                  0.626                   0                       0               0               
00006.M2TS      4352 (0x1100)   0x81            AC3             eng (English)           0.626                   0                       0               0               


<–– END FORUMS PASTE ––>
QUICK SUMMARY:
Disc Title: The Night They Came Home
Disc Label: Mr. Bungle 2021 - The Night They Came Home - BD
Disc Size: 35,061,986,915 bytes
Protection: AACS
Playlist: 01006.MPLS
Size: 0 bytes
Length: 1:39:17.326
Total Bitrate: 0.00 Mbps
Video: MPEG-2 Video / 0 kbps / 1080p / 23.976 fps / 16:9
Audio: English / Dolby Digital Audio / 2.0 / 48 kHz / 448 kbps / DN -31dB
********************
PLAYLIST: 00007.MPLS
********************
<–- BEGIN FORUMS PASTE –->

                                                                                                                Total   Video                                             
Title                                                           Codec   Length  Movie Size      Disc Size       Bitrate Bitrate Main Audio Track                          Secondary Audio Track
-----                                                           ------  ------- --------------  --------------  ------- ------- ------------------                        ---------------------
00007.MPLS                                                      MPEG-2  0:16:04 0               35,061,986,915  0.00    0.00    DD AC3 2.0 448Kbps                        



DISC INFO:

Disc Title:     The Night They Came Home
Disc Label:     Mr. Bungle 2021 - The Night They Came Home - BD
Disc Size:      35,061,986,915 bytes
Protection:     AACS
Extras:         BD-Java
BDInfo:         0.7.5.5

PLAYLIST REPORT:

Name:                   00007.MPLS
Length:                 0:16:04.880 (h:m:s.ms)
Size:                   0 bytes
Total Bitrate:          0.00 Mbps

VIDEO:

Codec                   Bitrate             Description     
-----                   -------             -----------     
MPEG-2 Video            0 kbps              1080p / 23.976 fps

AUDIO:

Codec                           Language        Bitrate         Description     
-----                           --------        -------         -----------     
Dolby Digital Audio             English         448 kbps        2.0 / 48 kHz /   448 kbps / DN -31dB

FILES:

Name            Time In         Length          Size            Total Bitrate   
----            -------         ------          ----            -------------   
00007.M2TS      0:00:00.000     0:16:04.880     0               0               

CHAPTERS:

Number          Time In         Length          Avg Video Rate  Max 1-Sec Rate  Max 1-Sec Time  Max 5-Sec Rate  Max 5-Sec Time  Max 10Sec Rate  Max 10Sec Time  Avg Frame Size  Max Frame Size  Max Frame Time  
------          -------         ------          --------------  --------------  --------------  --------------  --------------  --------------  --------------  --------------  --------------  --------------  
1               0:00:00.000     0:16:04.880     0 kbps          0 kbps          00:00:00.000    0 kbps          00:00:00.000    0 kbps          00:00:00.000    0 bytes         0 bytes         00:00:00.000    

STREAM DIAGNOSTICS:

File            PID             Type            Codec           Language                Seconds                 Bitrate                 Bytes           Packets         
----            ---             ----            -----           --------                --------------          --------------          -------------   -----           
00007.M2TS      4113 (0x1011)   0x02            MPEG-2                                  0.250                   0                       0               0               
00007.M2TS      4352 (0x1100)   0x81            AC3             eng (English)           0.250                   0                       0               0               


<–– END FORUMS PASTE ––>
QUICK SUMMARY:
Disc Title: The Night They Came Home
Disc Label: Mr. Bungle 2021 - The Night They Came Home - BD
Disc Size: 35,061,986,915 bytes
Protection: AACS
Playlist: 00007.MPLS
Size: 0 bytes
Length: 0:16:04.880
Total Bitrate: 0.00 Mbps
Video: MPEG-2 Video / 0 kbps / 1080p / 23.976 fps
Audio: English / Dolby Digital Audio / 2.0 / 48 kHz / 448 kbps / DN -31dB
********************
PLAYLIST: 01007.MPLS
********************
<–- BEGIN FORUMS PASTE –->

                                                                                                                Total   Video                                             
Title                                                           Codec   Length  Movie Size      Disc Size       Bitrate Bitrate Main Audio Track                          Secondary Audio Track
-----                                                           ------  ------- --------------  --------------  ------- ------- ------------------                        ---------------------
01007.MPLS                                                      MPEG-2  0:16:04 0               35,061,986,915  0.00    0.00    DD AC3 2.0 448Kbps                        



DISC INFO:

Disc Title:     The Night They Came Home
Disc Label:     Mr. Bungle 2021 - The Night They Came Home - BD
Disc Size:      35,061,986,915 bytes
Protection:     AACS
Extras:         BD-Java
BDInfo:         0.7.5.5

PLAYLIST REPORT:

Name:                   01007.MPLS
Length:                 0:16:04.880 (h:m:s.ms)
Size:                   0 bytes
Total Bitrate:          0.00 Mbps

VIDEO:

Codec                   Bitrate             Description     
-----                   -------             -----------     
MPEG-2 Video            0 kbps              1080p / 23.976 fps

AUDIO:

Codec                           Language        Bitrate         Description     
-----                           --------        -------         -----------     
Dolby Digital Audio             English         448 kbps        2.0 / 48 kHz /   448 kbps / DN -31dB

FILES:

Name            Time In         Length          Size            Total Bitrate   
----            -------         ------          ----            -------------   
00007.M2TS      0:00:00.000     0:16:04.880     0               0               

CHAPTERS:

Number          Time In         Length          Avg Video Rate  Max 1-Sec Rate  Max 1-Sec Time  Max 5-Sec Rate  Max 5-Sec Time  Max 10Sec Rate  Max 10Sec Time  Avg Frame Size  Max Frame Size  Max Frame Time  
------          -------         ------          --------------  --------------  --------------  --------------  --------------  --------------  --------------  --------------  --------------  --------------  
1               0:00:00.000     0:04:59.966     0 kbps          0 kbps          00:00:00.000    0 kbps          00:00:00.000    0 kbps          00:00:00.000    0 bytes         0 bytes         00:00:00.000    
2               0:04:59.966     0:05:00.008     0 kbps          0 kbps          00:00:00.000    0 kbps          00:00:00.000    0 kbps          00:00:00.000    0 bytes         0 bytes         00:00:00.000    
3               0:09:59.974     0:06:02.987     0 kbps          0 kbps          00:00:00.000    0 kbps          00:00:00.000    0 kbps          00:00:00.000    0 bytes         0 bytes         00:00:00.000    
4               0:16:02.962     0:00:01.918     0 kbps          0 kbps          00:00:00.000    0 kbps          00:00:00.000    0 kbps          00:00:00.000    0 bytes         0 bytes         00:00:00.000    

STREAM DIAGNOSTICS:

File            PID             Type            Codec           Language                Seconds                 Bitrate                 Bytes           Packets         
----            ---             ----            -----           --------                --------------          --------------          -------------   -----           
00007.M2TS      4113 (0x1011)   0x02            MPEG-2                                  0.250                   0                       0               0               
00007.M2TS      4352 (0x1100)   0x81            AC3             eng (English)           0.250                   0                       0               0               


<–– END FORUMS PASTE ––>
QUICK SUMMARY:
Disc Title: The Night They Came Home
Disc Label: Mr. Bungle 2021 - The Night They Came Home - BD
Disc Size: 35,061,986,915 bytes
Protection: AACS
Playlist: 01007.MPLS
Size: 0 bytes
Length: 0:16:04.880
Total Bitrate: 0.00 Mbps
Video: MPEG-2 Video / 0 kbps / 1080p / 23.976 fps
Audio: English / Dolby Digital Audio / 2.0 / 48 kHz / 448 kbps / DN -31dB
********************
PLAYLIST: 00009.MPLS
********************
<–- BEGIN FORUMS PASTE –->

                                                                                                                Total   Video                                             
Title                                                           Codec   Length  Movie Size      Disc Size       Bitrate Bitrate Main Audio Track                          Secondary Audio Track
-----                                                           ------  ------- --------------  --------------  ------- ------- ------------------                        ---------------------
00009.MPLS                                                      MPEG-2  0:08:04 0               35,061,986,915  0.00    0.00    DD AC3 2.0 448Kbps                        



DISC INFO:

Disc Title:     The Night They Came Home
Disc Label:     Mr. Bungle 2021 - The Night They Came Home - BD
Disc Size:      35,061,986,915 bytes
Protection:     AACS
Extras:         BD-Java
BDInfo:         0.7.5.5

PLAYLIST REPORT:

Name:                   00009.MPLS
Length:                 0:08:04.817 (h:m:s.ms)
Size:                   0 bytes
Total Bitrate:          0.00 Mbps

VIDEO:

Codec                   Bitrate             Description     
-----                   -------             -----------     
MPEG-2 Video            0 kbps              1080i / 29.970 fps / 16:9

AUDIO:

Codec                           Language        Bitrate         Description     
-----                           --------        -------         -----------     
Dolby Digital Audio             English         448 kbps        2.0 / 48 kHz /   448 kbps / DN -31dB

FILES:

Name            Time In         Length          Size            Total Bitrate   
----            -------         ------          ----            -------------   
00009.M2TS      0:00:00.000     0:08:04.817     0               0               

CHAPTERS:

Number          Time In         Length          Avg Video Rate  Max 1-Sec Rate  Max 1-Sec Time  Max 5-Sec Rate  Max 5-Sec Time  Max 10Sec Rate  Max 10Sec Time  Avg Frame Size  Max Frame Size  Max Frame Time  
------          -------         ------          --------------  --------------  --------------  --------------  --------------  --------------  --------------  --------------  --------------  --------------  
1               0:00:00.000     0:08:04.817     0 kbps          0 kbps          00:00:00.000    0 kbps          00:00:00.000    0 kbps          00:00:00.000    0 bytes         0 bytes         00:00:00.000    

STREAM DIAGNOSTICS:

File            PID             Type            Codec           Language                Seconds                 Bitrate                 Bytes           Packets         
----            ---             ----            -----           --------                --------------          --------------          -------------   -----           
00009.M2TS      4113 (0x1011)   0x02            MPEG-2                                  0.601                   0                       0               0               
00009.M2TS      4352 (0x1100)   0x81            AC3             eng (English)           0.601                   0                       0               0               


<–– END FORUMS PASTE ––>
QUICK SUMMARY:
Disc Title: The Night They Came Home
Disc Label: Mr. Bungle 2021 - The Night They Came Home - BD
Disc Size: 35,061,986,915 bytes
Protection: AACS
Playlist: 00009.MPLS
Size: 0 bytes
Length: 0:08:04.817
Total Bitrate: 0.00 Mbps
Video: MPEG-2 Video / 0 kbps / 1080i / 29.970 fps / 16:9
Audio: English / Dolby Digital Audio / 2.0 / 48 kHz / 448 kbps / DN -31dB
********************
PLAYLIST: 01009.MPLS
********************
<–- BEGIN FORUMS PASTE –->

                                                                                                                Total   Video                                             
Title                                                           Codec   Length  Movie Size      Disc Size       Bitrate Bitrate Main Audio Track                          Secondary Audio Track
-----                                                           ------  ------- --------------  --------------  ------- ------- ------------------                        ---------------------
01009.MPLS                                                      MPEG-2  0:08:04 0               35,061,986,915  0.00    0.00    DD AC3 2.0 448Kbps                        



DISC INFO:

Disc Title:     The Night They Came Home
Disc Label:     Mr. Bungle 2021 - The Night They Came Home - BD
Disc Size:      35,061,986,915 bytes
Protection:     AACS
Extras:         BD-Java
BDInfo:         0.7.5.5

PLAYLIST REPORT:

Name:                   01009.MPLS
Length:                 0:08:04.817 (h:m:s.ms)
Size:                   0 bytes
Total Bitrate:          0.00 Mbps

VIDEO:

Codec                   Bitrate             Description     
-----                   -------             -----------     
MPEG-2 Video            0 kbps              1080i / 29.970 fps / 16:9

AUDIO:

Codec                           Language        Bitrate         Description     
-----                           --------        -------         -----------     
Dolby Digital Audio             English         448 kbps        2.0 / 48 kHz /   448 kbps / DN -31dB

FILES:

Name            Time In         Length          Size            Total Bitrate   
----            -------         ------          ----            -------------   
00009.M2TS      0:00:00.000     0:08:04.817     0               0               

CHAPTERS:

Number          Time In         Length          Avg Video Rate  Max 1-Sec Rate  Max 1-Sec Time  Max 5-Sec Rate  Max 5-Sec Time  Max 10Sec Rate  Max 10Sec Time  Avg Frame Size  Max Frame Size  Max Frame Time  
------          -------         ------          --------------  --------------  --------------  --------------  --------------  --------------  --------------  --------------  --------------  --------------  
1               0:00:00.000     0:08:01.948     0 kbps          0 kbps          00:00:00.000    0 kbps          00:00:00.000    0 kbps          00:00:00.000    0 bytes         0 bytes         00:00:00.000    
2               0:08:01.948     0:00:02.869     0 kbps          0 kbps          00:00:00.000    0 kbps          00:00:00.000    0 kbps          00:00:00.000    0 bytes         0 bytes         00:00:00.000    

STREAM DIAGNOSTICS:

File            PID             Type            Codec           Language                Seconds                 Bitrate                 Bytes           Packets         
----            ---             ----            -----           --------                --------------          --------------          -------------   -----           
00009.M2TS      4113 (0x1011)   0x02            MPEG-2                                  0.601                   0                       0               0               
00009.M2TS      4352 (0x1100)   0x81            AC3             eng (English)           0.601                   0                       0               0               


<–– END FORUMS PASTE ––>
QUICK SUMMARY:
Disc Title: The Night They Came Home
Disc Label: Mr. Bungle 2021 - The Night They Came Home - BD
Disc Size: 35,061,986,915 bytes
Protection: AACS
Playlist: 01009.MPLS
Size: 0 bytes
Length: 0:08:04.817
Total Bitrate: 0.00 Mbps
Video: MPEG-2 Video / 0 kbps / 1080i / 29.970 fps / 16:9
Audio: English / Dolby Digital Audio / 2.0 / 48 kHz / 448 kbps / DN -31dB
********************
PLAYLIST: 00010.MPLS
********************
<–- BEGIN FORUMS PASTE –->

                                                                                                                Total   Video                                             
Title                                                           Codec   Length  Movie Size      Disc Size       Bitrate Bitrate Main Audio Track                          Secondary Audio Track
-----                                                           ------  ------- --------------  --------------  ------- ------- ------------------                        ---------------------
00010.MPLS                                                      MPEG-2  0:05:53 0               35,061,986,915  0.00    0.00    DD AC3 2.0 448Kbps                        



DISC INFO:

Disc Title:     The Night They Came Home
Disc Label:     Mr. Bungle 2021 - The Night They Came Home - BD
Disc Size:      35,061,986,915 bytes
Protection:     AACS
Extras:         BD-Java
BDInfo:         0.7.5.5

PLAYLIST REPORT:

Name:                   00010.MPLS
Length:                 0:05:53.486 (h:m:s.ms)
Size:                   0 bytes
Total Bitrate:          0.00 Mbps

VIDEO:

Codec                   Bitrate             Description     
-----                   -------             -----------     
MPEG-2 Video            0 kbps              1080i / 29.970 fps / 16:9

AUDIO:

Codec                           Language        Bitrate         Description     
-----                           --------        -------         -----------     
Dolby Digital Audio             English         448 kbps        2.0 / 48 kHz /   448 kbps / DN -31dB

FILES:

Name            Time In         Length          Size            Total Bitrate   
----            -------         ------          ----            -------------   
00010.M2TS      0:00:00.000     0:05:53.486     0               0               

CHAPTERS:

Number          Time In         Length          Avg Video Rate  Max 1-Sec Rate  Max 1-Sec Time  Max 5-Sec Rate  Max 5-Sec Time  Max 10Sec Rate  Max 10Sec Time  Avg Frame Size  Max Frame Size  Max Frame Time  
------          -------         ------          --------------  --------------  --------------  --------------  --------------  --------------  --------------  --------------  --------------  --------------  
1               0:00:00.000     0:05:53.486     0 kbps          0 kbps          00:00:00.000    0 kbps          00:00:00.000    0 kbps          00:00:00.000    0 bytes         0 bytes         00:00:00.000    

STREAM DIAGNOSTICS:

File            PID             Type            Codec           Language                Seconds                 Bitrate                 Bytes           Packets         
----            ---             ----            -----           --------                --------------          --------------          -------------   -----           
00010.M2TS      4113 (0x1011)   0x02            MPEG-2                                  0.300                   0                       0               0               
00010.M2TS      4352 (0x1100)   0x81            AC3             eng (English)           0.300                   0                       0               0               


<–– END FORUMS PASTE ––>
QUICK SUMMARY:
Disc Title: The Night They Came Home
Disc Label: Mr. Bungle 2021 - The Night They Came Home - BD
Disc Size: 35,061,986,915 bytes
Protection: AACS
Playlist: 00010.MPLS
Size: 0 bytes
Length: 0:05:53.486
Total Bitrate: 0.00 Mbps
Video: MPEG-2 Video / 0 kbps / 1080i / 29.970 fps / 16:9
Audio: English / Dolby Digital Audio / 2.0 / 48 kHz / 448 kbps / DN -31dB
********************
PLAYLIST: 01010.MPLS
********************
<–- BEGIN FORUMS PASTE –->

                                                                                                                Total   Video                                             
Title                                                           Codec   Length  Movie Size      Disc Size       Bitrate Bitrate Main Audio Track                          Secondary Audio Track
-----                                                           ------  ------- --------------  --------------  ------- ------- ------------------                        ---------------------
01010.MPLS                                                      MPEG-2  0:05:53 0               35,061,986,915  0.00    0.00    DD AC3 2.0 448Kbps                        



DISC INFO:

Disc Title:     The Night They Came Home
Disc Label:     Mr. Bungle 2021 - The Night They Came Home - BD
Disc Size:      35,061,986,915 bytes
Protection:     AACS
Extras:         BD-Java
BDInfo:         0.7.5.5

PLAYLIST REPORT:

Name:                   01010.MPLS
Length:                 0:05:53.486 (h:m:s.ms)
Size:                   0 bytes
Total Bitrate:          0.00 Mbps

VIDEO:

Codec                   Bitrate             Description     
-----                   -------             -----------     
MPEG-2 Video            0 kbps              1080i / 29.970 fps / 16:9

AUDIO:

Codec                           Language        Bitrate         Description     
-----                           --------        -------         -----------     
Dolby Digital Audio             English         448 kbps        2.0 / 48 kHz /   448 kbps / DN -31dB

FILES:

Name            Time In         Length          Size            Total Bitrate   
----            -------         ------          ----            -------------   
00010.M2TS      0:00:00.000     0:05:53.486     0               0               

CHAPTERS:

Number          Time In         Length          Avg Video Rate  Max 1-Sec Rate  Max 1-Sec Time  Max 5-Sec Rate  Max 5-Sec Time  Max 10Sec Rate  Max 10Sec Time  Avg Frame Size  Max Frame Size  Max Frame Time  
------          -------         ------          --------------  --------------  --------------  --------------  --------------  --------------  --------------  --------------  --------------  --------------  
1               0:00:00.000     0:05:52.018     0 kbps          0 kbps          00:00:00.000    0 kbps          00:00:00.000    0 kbps          00:00:00.000    0 bytes         0 bytes         00:00:00.000    
2               0:05:52.018     0:00:01.468     0 kbps          0 kbps          00:00:00.000    0 kbps          00:00:00.000    0 kbps          00:00:00.000    0 bytes         0 bytes         00:00:00.000    

STREAM DIAGNOSTICS:

File            PID             Type            Codec           Language                Seconds                 Bitrate                 Bytes           Packets         
----            ---             ----            -----           --------                --------------          --------------          -------------   -----           
00010.M2TS      4113 (0x1011)   0x02            MPEG-2                                  0.300                   0                       0               0               
00010.M2TS      4352 (0x1100)   0x81            AC3             eng (English)           0.300                   0                       0               0               


<–– END FORUMS PASTE ––>
QUICK SUMMARY:
Disc Title: The Night They Came Home
Disc Label: Mr. Bungle 2021 - The Night They Came Home - BD
Disc Size: 35,061,986,915 bytes
Protection: AACS
Playlist: 01010.MPLS
Size: 0 bytes
Length: 0:05:53.486
Total Bitrate: 0.00 Mbps
Video: MPEG-2 Video / 0 kbps / 1080i / 29.970 fps / 16:9
Audio: English / Dolby Digital Audio / 2.0 / 48 kHz / 448 kbps / DN -31dB
********************
PLAYLIST: 00008.MPLS
********************
<–- BEGIN FORUMS PASTE –->

                                                                                                                Total   Video                                             
Title                                                           Codec   Length  Movie Size      Disc Size       Bitrate Bitrate Main Audio Track                          Secondary Audio Track
-----                                                           ------  ------- --------------  --------------  ------- ------- ------------------                        ---------------------
00008.MPLS                                                      MPEG-2  0:04:13 0               35,061,986,915  0.00    0.00    DD AC3 2.0 448Kbps                        



DISC INFO:

Disc Title:     The Night They Came Home
Disc Label:     Mr. Bungle 2021 - The Night They Came Home - BD
Disc Size:      35,061,986,915 bytes
Protection:     AACS
Extras:         BD-Java
BDInfo:         0.7.5.5

PLAYLIST REPORT:

Name:                   00008.MPLS
Length:                 0:04:13.294 (h:m:s.ms)
Size:                   0 bytes
Total Bitrate:          0.00 Mbps

VIDEO:

Codec                   Bitrate             Description     
-----                   -------             -----------     
MPEG-2 Video            0 kbps              1080p / 23.976 fps

AUDIO:

Codec                           Language        Bitrate         Description     
-----                           --------        -------         -----------     
Dolby Digital Audio             English         448 kbps        2.0 / 48 kHz /   448 kbps / DN -31dB

FILES:

Name            Time In         Length          Size            Total Bitrate   
----            -------         ------          ----            -------------   
00008.M2TS      0:00:00.000     0:04:13.294     0               0               

CHAPTERS:

Number          Time In         Length          Avg Video Rate  Max 1-Sec Rate  Max 1-Sec Time  Max 5-Sec Rate  Max 5-Sec Time  Max 10Sec Rate  Max 10Sec Time  Avg Frame Size  Max Frame Size  Max Frame Time  
------          -------         ------          --------------  --------------  --------------  --------------  --------------  --------------  --------------  --------------  --------------  --------------  
1               0:00:00.000     0:04:13.294     0 kbps          0 kbps          00:00:00.000    0 kbps          00:00:00.000    0 kbps          00:00:00.000    0 bytes         0 bytes         00:00:00.000    

STREAM DIAGNOSTICS:

File            PID             Type            Codec           Language                Seconds                 Bitrate                 Bytes           Packets         
----            ---             ----            -----           --------                --------------          --------------          -------------   -----           
00008.M2TS      4113 (0x1011)   0x02            MPEG-2                                  0.501                   0                       0               0               
00008.M2TS      4352 (0x1100)   0x81            AC3             eng (English)           0.501                   0                       0               0               


<–– END FORUMS PASTE ––>
QUICK SUMMARY:
Disc Title: The Night They Came Home
Disc Label: Mr. Bungle 2021 - The Night They Came Home - BD
Disc Size: 35,061,986,915 bytes
Protection: AACS
Playlist: 00008.MPLS
Size: 0 bytes
Length: 0:04:13.294
Total Bitrate: 0.00 Mbps
Video: MPEG-2 Video / 0 kbps / 1080p / 23.976 fps
Audio: English / Dolby Digital Audio / 2.0 / 48 kHz / 448 kbps / DN -31dB
********************
PLAYLIST: 01008.MPLS
********************
<–- BEGIN FORUMS PASTE –->

                                                                                                                Total   Video                                             
Title                                                           Codec   Length  Movie Size      Disc Size       Bitrate Bitrate Main Audio Track                          Secondary Audio Track
-----                                                           ------  ------- --------------  --------------  ------- ------- ------------------                        ---------------------
01008.MPLS                                                      MPEG-2  0:04:13 0               35,061,986,915  0.00    0.00    DD AC3 2.0 448Kbps                        



DISC INFO:

Disc Title:     The Night They Came Home
Disc Label:     Mr. Bungle 2021 - The Night They Came Home - BD
Disc Size:      35,061,986,915 bytes
Protection:     AACS
Extras:         BD-Java
BDInfo:         0.7.5.5

PLAYLIST REPORT:

Name:                   01008.MPLS
Length:                 0:04:13.294 (h:m:s.ms)
Size:                   0 bytes
Total Bitrate:          0.00 Mbps

VIDEO:

Codec                   Bitrate             Description     
-----                   -------             -----------     
MPEG-2 Video            0 kbps              1080p / 23.976 fps

AUDIO:

Codec                           Language        Bitrate         Description     
-----                           --------        -------         -----------     
Dolby Digital Audio             English         448 kbps        2.0 / 48 kHz /   448 kbps / DN -31dB

FILES:

Name            Time In         Length          Size            Total Bitrate   
----            -------         ------          ----            -------------   
00008.M2TS      0:00:00.000     0:04:13.294     0               0               

CHAPTERS:

Number          Time In         Length          Avg Video Rate  Max 1-Sec Rate  Max 1-Sec Time  Max 5-Sec Rate  Max 5-Sec Time  Max 10Sec Rate  Max 10Sec Time  Avg Frame Size  Max Frame Size  Max Frame Time  
------          -------         ------          --------------  --------------  --------------  --------------  --------------  --------------  --------------  --------------  --------------  --------------  
1               0:00:00.000     0:04:01.991     0 kbps          0 kbps          00:00:00.000    0 kbps          00:00:00.000    0 kbps          00:00:00.000    0 bytes         0 bytes         00:00:00.000    
2               0:04:01.991     0:00:11.302     0 kbps          0 kbps          00:00:00.000    0 kbps          00:00:00.000    0 kbps          00:00:00.000    0 bytes         0 bytes         00:00:00.000    

STREAM DIAGNOSTICS:

File            PID             Type            Codec           Language                Seconds                 Bitrate                 Bytes           Packets         
----            ---             ----            -----           --------                --------------          --------------          -------------   -----           
00008.M2TS      4113 (0x1011)   0x02            MPEG-2                                  0.501                   0                       0               0               
00008.M2TS      4352 (0x1100)   0x81            AC3             eng (English)           0.501                   0                       0               0               


<–– END FORUMS PASTE ––>
QUICK SUMMARY:
Disc Title: The Night They Came Home
Disc Label: Mr. Bungle 2021 - The Night They Came Home - BD
Disc Size: 35,061,986,915 bytes
Protection: AACS
Playlist: 01008.MPLS
Size: 0 bytes
Length: 0:04:13.294
Total Bitrate: 0.00 Mbps
Video: MPEG-2 Video / 0 kbps / 1080p / 23.976 fps
Audio: English / Dolby Digital Audio / 2.0 / 48 kHz / 448 kbps / DN -31dB
********************
PLAYLIST: 00011.MPLS
********************
<–- BEGIN FORUMS PASTE –->

                                                                                                                Total   Video                                             
Title                                                           Codec   Length  Movie Size      Disc Size       Bitrate Bitrate Main Audio Track                          Secondary Audio Track
-----                                                           ------  ------- --------------  --------------  ------- ------- ------------------                        ---------------------
00011.MPLS                                                      MPEG-2  0:04:08 0               35,061,986,915  0.00    0.00    DD AC3 2.0 448Kbps                        



DISC INFO:

Disc Title:     The Night They Came Home
Disc Label:     Mr. Bungle 2021 - The Night They Came Home - BD
Disc Size:      35,061,986,915 bytes
Protection:     AACS
Extras:         BD-Java
BDInfo:         0.7.5.5

PLAYLIST REPORT:

Name:                   00011.MPLS
Length:                 0:04:08.948 (h:m:s.ms)
Size:                   0 bytes
Total Bitrate:          0.00 Mbps

VIDEO:

Codec                   Bitrate             Description     
-----                   -------             -----------     
MPEG-2 Video            0 kbps              1080i / 29.970 fps / 16:9

AUDIO:

Codec                           Language        Bitrate         Description     
-----                           --------        -------         -----------     
Dolby Digital Audio             English         448 kbps        2.0 / 48 kHz /   448 kbps / DN -31dB

FILES:

Name            Time In         Length          Size            Total Bitrate   
----            -------         ------          ----            -------------   
00011.M2TS      0:00:00.000     0:04:08.948     0               0               

CHAPTERS:

Number          Time In         Length          Avg Video Rate  Max 1-Sec Rate  Max 1-Sec Time  Max 5-Sec Rate  Max 5-Sec Time  Max 10Sec Rate  Max 10Sec Time  Avg Frame Size  Max Frame Size  Max Frame Time  
------          -------         ------          --------------  --------------  --------------  --------------  --------------  --------------  --------------  --------------  --------------  --------------  
1               0:00:00.000     0:04:08.948     0 kbps          0 kbps          00:00:00.000    0 kbps          00:00:00.000    0 kbps          00:00:00.000    0 bytes         0 bytes         00:00:00.000    

STREAM DIAGNOSTICS:

File            PID             Type            Codec           Language                Seconds                 Bitrate                 Bytes           Packets         
----            ---             ----            -----           --------                --------------          --------------          -------------   -----           
00011.M2TS      4113 (0x1011)   0x02            MPEG-2                                  0.200                   0                       0               0               
00011.M2TS      4352 (0x1100)   0x81            AC3             eng (English)           0.200                   0                       0               0               


<–– END FORUMS PASTE ––>
QUICK SUMMARY:
Disc Title: The Night They Came Home
Disc Label: Mr. Bungle 2021 - The Night They Came Home - BD
Disc Size: 35,061,986,915 bytes
Protection: AACS
Playlist: 00011.MPLS
Size: 0 bytes
Length: 0:04:08.948
Total Bitrate: 0.00 Mbps
Video: MPEG-2 Video / 0 kbps / 1080i / 29.970 fps / 16:9
Audio: English / Dolby Digital Audio / 2.0 / 48 kHz / 448 kbps / DN -31dB
********************
PLAYLIST: 01011.MPLS
********************
<–- BEGIN FORUMS PASTE –->

                                                                                                                Total   Video                                             
Title                                                           Codec   Length  Movie Size      Disc Size       Bitrate Bitrate Main Audio Track                          Secondary Audio Track
-----                                                           ------  ------- --------------  --------------  ------- ------- ------------------                        ---------------------
01011.MPLS                                                      MPEG-2  0:04:08 0               35,061,986,915  0.00    0.00    DD AC3 2.0 448Kbps                        



DISC INFO:

Disc Title:     The Night They Came Home
Disc Label:     Mr. Bungle 2021 - The Night They Came Home - BD
Disc Size:      35,061,986,915 bytes
Protection:     AACS
Extras:         BD-Java
BDInfo:         0.7.5.5

PLAYLIST REPORT:

Name:                   01011.MPLS
Length:                 0:04:08.948 (h:m:s.ms)
Size:                   0 bytes
Total Bitrate:          0.00 Mbps

VIDEO:

Codec                   Bitrate             Description     
-----                   -------             -----------     
MPEG-2 Video            0 kbps              1080i / 29.970 fps / 16:9

AUDIO:

Codec                           Language        Bitrate         Description     
-----                           --------        -------         -----------     
Dolby Digital Audio             English         448 kbps        2.0 / 48 kHz /   448 kbps / DN -31dB

FILES:

Name            Time In         Length          Size            Total Bitrate   
----            -------         ------          ----            -------------   
00011.M2TS      0:00:00.000     0:04:08.948     0               0               

CHAPTERS:

Number          Time In         Length          Avg Video Rate  Max 1-Sec Rate  Max 1-Sec Time  Max 5-Sec Rate  Max 5-Sec Time  Max 10Sec Rate  Max 10Sec Time  Avg Frame Size  Max Frame Size  Max Frame Time  
------          -------         ------          --------------  --------------  --------------  --------------  --------------  --------------  --------------  --------------  --------------  --------------  
1               0:00:00.000     0:04:08.948     0 kbps          0 kbps          00:00:00.000    0 kbps          00:00:00.000    0 kbps          00:00:00.000    0 bytes         0 bytes         00:00:00.000    

STREAM DIAGNOSTICS:

File            PID             Type            Codec           Language                Seconds                 Bitrate                 Bytes           Packets         
----            ---             ----            -----           --------                --------------          --------------          -------------   -----           
00011.M2TS      4113 (0x1011)   0x02            MPEG-2                                  0.200                   0                       0               0               
00011.M2TS      4352 (0x1100)   0x81            AC3             eng (English)           0.200                   0                       0               0               


<–– END FORUMS PASTE ––>
QUICK SUMMARY:
Disc Title: The Night They Came Home
Disc Label: Mr. Bungle 2021 - The Night They Came Home - BD
Disc Size: 35,061,986,915 bytes
Protection: AACS
Playlist: 01011.MPLS
Size: 0 bytes
Length: 0:04:08.948
Total Bitrate: 0.00 Mbps
Video: MPEG-2 Video / 0 kbps / 1080i / 29.970 fps / 16:9
Audio: English / Dolby Digital Audio / 2.0 / 48 kHz / 448 kbps / DN -31dB
********************
PLAYLIST: 00001.MPLS
********************
<–- BEGIN FORUMS PASTE –->

                                                                                                                Total   Video                                             
Title                                                           Codec   Length  Movie Size      Disc Size       Bitrate Bitrate Main Audio Track                          Secondary Audio Track
-----                                                           ------  ------- --------------  --------------  ------- ------- ------------------                        ---------------------
00001.MPLS                                                      MPEG-2  0:02:00 0               35,061,986,915  0.00    0.00    DD AC3 2.0 448Kbps                        



DISC INFO:

Disc Title:     The Night They Came Home
Disc Label:     Mr. Bungle 2021 - The Night They Came Home - BD
Disc Size:      35,061,986,915 bytes
Protection:     AACS
Extras:         BD-Java
BDInfo:         0.7.5.5

PLAYLIST REPORT:

Name:                   00001.MPLS
Length:                 0:02:00.036 (h:m:s.ms)
Size:                   0 bytes
Total Bitrate:          0.00 Mbps

VIDEO:

Codec                   Bitrate             Description     
-----                   -------             -----------     
MPEG-2 Video            0 kbps              1080p / 23.976 fps

AUDIO:

Codec                           Language        Bitrate         Description     
-----                           --------        -------         -----------     
Dolby Digital Audio             English         448 kbps        2.0 / 48 kHz /   448 kbps / DN -31dB

FILES:

Name            Time In         Length          Size            Total Bitrate   
----            -------         ------          ----            -------------   
00001.M2TS      0:00:00.000     0:02:00.036     0               0               

CHAPTERS:

Number          Time In         Length          Avg Video Rate  Max 1-Sec Rate  Max 1-Sec Time  Max 5-Sec Rate  Max 5-Sec Time  Max 10Sec Rate  Max 10Sec Time  Avg Frame Size  Max Frame Size  Max Frame Time  
------          -------         ------          --------------  --------------  --------------  --------------  --------------  --------------  --------------  --------------  --------------  --------------  
1               0:00:00.000     0:02:00.036     0 kbps          0 kbps          00:00:00.000    0 kbps          00:00:00.000    0 kbps          00:00:00.000    0 bytes         0 bytes         00:00:00.000    

STREAM DIAGNOSTICS:

File            PID             Type            Codec           Language                Seconds                 Bitrate                 Bytes           Packets         
----            ---             ----            -----           --------                --------------          --------------          -------------   -----           
00001.M2TS      4113 (0x1011)   0x02            MPEG-2                                  0.501                   0                       0               0               
00001.M2TS      4352 (0x1100)   0x81            AC3             eng (English)           0.501                   0                       0               0               


<–– END FORUMS PASTE ––>
QUICK SUMMARY:
Disc Title: The Night They Came Home
Disc Label: Mr. Bungle 2021 - The Night They Came Home - BD
Disc Size: 35,061,986,915 bytes
Protection: AACS
Playlist: 00001.MPLS
Size: 0 bytes
Length: 0:02:00.036
Total Bitrate: 0.00 Mbps
Video: MPEG-2 Video / 0 kbps / 1080p / 23.976 fps
Audio: English / Dolby Digital Audio / 2.0 / 48 kHz / 448 kbps / DN -31dB
********************
PLAYLIST: 01001.MPLS
********************
<–- BEGIN FORUMS PASTE –->

                                                                                                                Total   Video                                             
Title                                                           Codec   Length  Movie Size      Disc Size       Bitrate Bitrate Main Audio Track                          Secondary Audio Track
-----                                                           ------  ------- --------------  --------------  ------- ------- ------------------                        ---------------------
01001.MPLS                                                      MPEG-2  0:02:00 0               35,061,986,915  0.00    0.00    DD AC3 2.0 448Kbps                        



DISC INFO:

Disc Title:     The Night They Came Home
Disc Label:     Mr. Bungle 2021 - The Night They Came Home - BD
Disc Size:      35,061,986,915 bytes
Protection:     AACS
Extras:         BD-Java
BDInfo:         0.7.5.5

PLAYLIST REPORT:

Name:                   01001.MPLS
Length:                 0:02:00.036 (h:m:s.ms)
Size:                   0 bytes
Total Bitrate:          0.00 Mbps

VIDEO:

Codec                   Bitrate             Description     
-----                   -------             -----------     
MPEG-2 Video            0 kbps              1080p / 23.976 fps

AUDIO:

Codec                           Language        Bitrate         Description     
-----                           --------        -------         -----------     
Dolby Digital Audio             English         448 kbps        2.0 / 48 kHz /   448 kbps / DN -31dB

FILES:

Name            Time In         Length          Size            Total Bitrate   
----            -------         ------          ----            -------------   
00001.M2TS      0:00:00.000     0:02:00.036     0               0               

CHAPTERS:

Number          Time In         Length          Avg Video Rate  Max 1-Sec Rate  Max 1-Sec Time  Max 5-Sec Rate  Max 5-Sec Time  Max 10Sec Rate  Max 10Sec Time  Avg Frame Size  Max Frame Size  Max Frame Time  
------          -------         ------          --------------  --------------  --------------  --------------  --------------  --------------  --------------  --------------  --------------  --------------  
1               0:00:00.000     0:01:58.034     0 kbps          0 kbps          00:00:00.000    0 kbps          00:00:00.000    0 kbps          00:00:00.000    0 bytes         0 bytes         00:00:00.000    
2               0:01:58.034     0:00:02.002     0 kbps          0 kbps          00:00:00.000    0 kbps          00:00:00.000    0 kbps          00:00:00.000    0 bytes         0 bytes         00:00:00.000    

STREAM DIAGNOSTICS:

File            PID             Type            Codec           Language                Seconds                 Bitrate                 Bytes           Packets         
----            ---             ----            -----           --------                --------------          --------------          -------------   -----           
00001.M2TS      4113 (0x1011)   0x02            MPEG-2                                  0.501                   0                       0               0               
00001.M2TS      4352 (0x1100)   0x81            AC3             eng (English)           0.501                   0                       0               0               


<–– END FORUMS PASTE ––>
QUICK SUMMARY:
Disc Title: The Night They Came Home
Disc Label: Mr. Bungle 2021 - The Night They Came Home - BD
Disc Size: 35,061,986,915 bytes
Protection: AACS
Playlist: 01001.MPLS
Size: 0 bytes
Length: 0:02:00.036
Total Bitrate: 0.00 Mbps
Video: MPEG-2 Video / 0 kbps / 1080p / 23.976 fps
Audio: English / Dolby Digital Audio / 2.0 / 48 kHz / 448 kbps / DN -31dB
********************
PLAYLIST: 00002.MPLS
********************
<–- BEGIN FORUMS PASTE –->

                                                                                                                Total   Video                                             
Title                                                           Codec   Length  Movie Size      Disc Size       Bitrate Bitrate Main Audio Track                          Secondary Audio Track
-----                                                           ------  ------- --------------  --------------  ------- ------- ------------------                        ---------------------
00002.MPLS                                                      MPEG-2  0:02:00 0               35,061,986,915  0.00    0.00    DD AC3 2.0 448Kbps                        



DISC INFO:

Disc Title:     The Night They Came Home
Disc Label:     Mr. Bungle 2021 - The Night They Came Home - BD
Disc Size:      35,061,986,915 bytes
Protection:     AACS
Extras:         BD-Java
BDInfo:         0.7.5.5

PLAYLIST REPORT:

Name:                   00002.MPLS
Length:                 0:02:00.036 (h:m:s.ms)
Size:                   0 bytes
Total Bitrate:          0.00 Mbps

VIDEO:

Codec                   Bitrate             Description     
-----                   -------             -----------     
MPEG-2 Video            0 kbps              1080p / 23.976 fps

AUDIO:

Codec                           Language        Bitrate         Description     
-----                           --------        -------         -----------     
Dolby Digital Audio             English         448 kbps        2.0 / 48 kHz /   448 kbps / DN -31dB

FILES:

Name            Time In         Length          Size            Total Bitrate   
----            -------         ------          ----            -------------   
00002.M2TS      0:00:00.000     0:02:00.036     0               0               

CHAPTERS:

Number          Time In         Length          Avg Video Rate  Max 1-Sec Rate  Max 1-Sec Time  Max 5-Sec Rate  Max 5-Sec Time  Max 10Sec Rate  Max 10Sec Time  Avg Frame Size  Max Frame Size  Max Frame Time  
------          -------         ------          --------------  --------------  --------------  --------------  --------------  --------------  --------------  --------------  --------------  --------------  
1               0:00:00.000     0:02:00.036     0 kbps          0 kbps          00:00:00.000    0 kbps          00:00:00.000    0 kbps          00:00:00.000    0 bytes         0 bytes         00:00:00.000    

STREAM DIAGNOSTICS:

File            PID             Type            Codec           Language                Seconds                 Bitrate                 Bytes           Packets         
----            ---             ----            -----           --------                --------------          --------------          -------------   -----           
00002.M2TS      4113 (0x1011)   0x02            MPEG-2                                  0.250                   0                       0               0               
00002.M2TS      4352 (0x1100)   0x81            AC3             eng (English)           0.250                   0                       0               0               


<–– END FORUMS PASTE ––>
QUICK SUMMARY:
Disc Title: The Night They Came Home
Disc Label: Mr. Bungle 2021 - The Night They Came Home - BD
Disc Size: 35,061,986,915 bytes
Protection: AACS
Playlist: 00002.MPLS
Size: 0 bytes
Length: 0:02:00.036
Total Bitrate: 0.00 Mbps
Video: MPEG-2 Video / 0 kbps / 1080p / 23.976 fps
Audio: English / Dolby Digital Audio / 2.0 / 48 kHz / 448 kbps / DN -31dB
********************
PLAYLIST: 01002.MPLS
********************
<–- BEGIN FORUMS PASTE –->

                                                                                                                Total   Video                                             
Title                                                           Codec   Length  Movie Size      Disc Size       Bitrate Bitrate Main Audio Track                          Secondary Audio Track
-----                                                           ------  ------- --------------  --------------  ------- ------- ------------------                        ---------------------
01002.MPLS                                                      MPEG-2  0:02:00 0               35,061,986,915  0.00    0.00    DD AC3 2.0 448Kbps                        



DISC INFO:

Disc Title:     The Night They Came Home
Disc Label:     Mr. Bungle 2021 - The Night They Came Home - BD
Disc Size:      35,061,986,915 bytes
Protection:     AACS
Extras:         BD-Java
BDInfo:         0.7.5.5

PLAYLIST REPORT:

Name:                   01002.MPLS
Length:                 0:02:00.036 (h:m:s.ms)
Size:                   0 bytes
Total Bitrate:          0.00 Mbps

VIDEO:

Codec                   Bitrate             Description     
-----                   -------             -----------     
MPEG-2 Video            0 kbps              1080p / 23.976 fps

AUDIO:

Codec                           Language        Bitrate         Description     
-----                           --------        -------         -----------     
Dolby Digital Audio             English         448 kbps        2.0 / 48 kHz /   448 kbps / DN -31dB

FILES:

Name            Time In         Length          Size            Total Bitrate   
----            -------         ------          ----            -------------   
00002.M2TS      0:00:00.000     0:02:00.036     0               0               

CHAPTERS:

Number          Time In         Length          Avg Video Rate  Max 1-Sec Rate  Max 1-Sec Time  Max 5-Sec Rate  Max 5-Sec Time  Max 10Sec Rate  Max 10Sec Time  Avg Frame Size  Max Frame Size  Max Frame Time  
------          -------         ------          --------------  --------------  --------------  --------------  --------------  --------------  --------------  --------------  --------------  --------------  
1               0:00:00.000     0:01:58.034     0 kbps          0 kbps          00:00:00.000    0 kbps          00:00:00.000    0 kbps          00:00:00.000    0 bytes         0 bytes         00:00:00.000    
2               0:01:58.034     0:00:02.002     0 kbps          0 kbps          00:00:00.000    0 kbps          00:00:00.000    0 kbps          00:00:00.000    0 bytes         0 bytes         00:00:00.000    

STREAM DIAGNOSTICS:

File            PID             Type            Codec           Language                Seconds                 Bitrate                 Bytes           Packets         
----            ---             ----            -----           --------                --------------          --------------          -------------   -----           
00002.M2TS      4113 (0x1011)   0x02            MPEG-2                                  0.250                   0                       0               0               
00002.M2TS      4352 (0x1100)   0x81            AC3             eng (English)           0.250                   0                       			  		  		  	 			   		  	   		  		  		 	 	  	 			   		 		   		      	 			   		   	  		 	    		 	  			 0               0               


<–– END FORUMS PASTE ––>
QUICK SUMMARY:
Disc Title: The Night They Came Home
Disc Label: Mr. Bungle 2021 - The Night They Came Home - BD
Disc Size: 35,061,986,915 bytes
Protection: AACS
Playlist: 01002.MPLS
Size: 0 bytes
Length: 0:02:00.036
Total Bitrate: 0.00 Mbps
Video: MPEG-2 Video / 0 kbps / 1080p / 23.976 fps
Audio: English / Dolby Digital Audio / 2.0 / 48 kHz / 448 kbps / DN -31dB
********************
PLAYLIST: 00003.MPLS
********************
<–- BEGIN FORUMS PASTE –->

                                                                                                                Total   Video                                             
Title                                                           Codec   Length  Movie Size      Disc Size       Bitrate Bitrate Main Audio Track                          Secondary Audio Track
-----                                                           ------  ------- --------------  --------------  ------- ------- ------------------                        ---------------------
00003.MPLS                                                      MPEG-2  0:02:00 0               35,061,986,915  0.00    0.00    DD AC3 2.0 448Kbps                        



DISC INFO:

Disc Title:     The Night They Came Home
Disc Label:     Mr. Bungle 2021 - The Night They Came Home - BD
Disc Size:      35,061,986,915 bytes
Protection:     AACS
Extras:         BD-Java
BDInfo:         0.7.5.5

PLAYLIST REPORT:

Name:                   00003.MPLS
Length:                 0:02:00.036 (h:m:s.ms)
Size:                   0 bytes
Total Bitrate:          0.00 Mbps

VIDEO:

Codec                   Bitrate             Description     
-----                   -------             -----------     
MPEG-2 Video            0 kbps              1080p / 23.976 fps

AUDIO:

Codec                           Language        Bitrate         Description     
-----                           --------        -------         -----------     
Dolby Digital Audio             English         448 kbps        2.0 / 48 kHz /   448 kbps / DN -31dB

FILES:

Name            Time In         Length          Size            Total Bitrate   
----            -------         ------          ----            -------------   
00003.M2TS      0:00:00.000     0:02:00.036     0               0               

CHAPTERS:

Number          Time In         Length          Avg Video Rate  Max 1-Sec Rate  Max 1-Sec Time  Max 5-Sec Rate  Max 5-Sec Time  Max 10Sec Rate  Max 10Sec Time  Avg Frame Size  Max Frame Size  Max Frame Time  
------          -------         ------          --------------  --------------  --------------  --------------  --------------  --------------  --------------  --------------  --------------  --------------  
1               0:00:00.000     0:02:00.036     0 kbps          0 kbps          00:00:00.000    0 kbps          00:00:00.000    0 kbps          00:00:00.000    0 bytes         0 bytes         00:00:00.000    

STREAM DIAGNOSTICS:

File            PID             Type            Codec           Language                Seconds                 Bitrate                 Bytes           Packets         
----            ---             ----            -----           --------                --------------          --------------          -------------   -----           
00003.M2TS      4113 (0x1011)   0x02            MPEG-2                                  0.375                   0                       0               0               
00003.M2TS      4352 (0x1100)   0x81            AC3             eng (English)           0.375                   0                       0               0               


<–– END FORUMS PASTE ––>
QUICK SUMMARY:
Disc Title: The Night They Came Home
Disc Label: Mr. Bungle 2021 - The Night They Came Home - BD
Disc Size: 35,061,986,915 bytes
Protection: AACS
Playlist: 00003.MPLS
Size: 0 bytes
Length: 0:02:00.036
Total Bitrate: 0.00 Mbps
Video: MPEG-2 Video / 0 kbps / 1080p / 23.976 fps
Audio: English / Dolby Digital Audio / 2.0 / 48 kHz / 448 kbps / DN -31dB
********************
PLAYLIST: 01003.MPLS
********************
<–- BEGIN FORUMS PASTE –->

                                                                                                                Total   Video                                             
Title                                                           Codec   Length  Movie Size      Disc Size       Bitrate Bitrate Main Audio Track                          Secondary Audio Track
-----                                                           ------  ------- --------------  --------------  ------- ------- ------------------                        ---------------------
01003.MPLS                                                      MPEG-2  0:02:00 0               35,061,986,915  0.00    0.00    DD AC3 2.0 448Kbps                        



DISC INFO:

Disc Title:     The Night They Came Home
Disc Label:     Mr. Bungle 2021 - The Night They Came Home - BD
Disc Size:      35,061,986,915 bytes
Protection:     AACS
Extras:         BD-Java
BDInfo:         0.7.5.5

PLAYLIST REPORT:

Name:                   01003.MPLS
Length:                 0:02:00.036 (h:m:s.ms)
Size:                   0 bytes
Total Bitrate:          0.00 Mbps

VIDEO:

Codec                   Bitrate             Description     
-----                   -------             -----------     
MPEG-2 Video            0 kbps              1080p / 23.976 fps

AUDIO:

Codec                           Language        Bitrate         Description     
-----                           --------        -------         -----------     
Dolby Digital Audio             English         448 kbps        2.0 / 48 kHz /   448 kbps / DN -31dB

FILES:

Name            Time In         Length          Size            Total Bitrate   
----            -------         ------          ----            -------------   
00003.M2TS      0:00:00.000     0:02:00.036     0               0               

CHAPTERS:

Number          Time In         Length          Avg Video Rate  Max 1-Sec Rate  Max 1-Sec Time  Max 5-Sec Rate  Max 5-Sec Time  Max 10Sec Rate  Max 10Sec Time  Avg Frame Size  Max Frame Size  Max Frame Time  
------          -------         ------          --------------  --------------  --------------  --------------  --------------  --------------  --------------  --------------  --------------  --------------  
1               0:00:00.000     0:02:00.036     0 kbps          0 kbps          00:00:00.000    0 kbps          00:00:00.000    0 kbps          00:00:00.000    0 bytes         0 bytes         00:00:00.000    

STREAM DIAGNOSTICS:

File            PID             Type            Codec           Language                Seconds                 Bitrate                 Bytes           Packets         
----            ---             ----            -----           --------                --------------          --------------          -------------   -----           
00003.M2TS      4113 (0x1011)   0x02            MPEG-2                                  0.375                   0                       0               0               
00003.M2TS      4352 (0x1100)   0x81            AC3             eng (English)           0.375                   0                       0               0               


<–– END FORUMS PASTE ––>
QUICK SUMMARY:
Disc Title: The Night They Came Home
Disc Label: Mr. Bungle 2021 - The Night They Came Home - BD
Disc Size: 35,061,986,915 bytes
Protection: AACS
Playlist: 01003.MPLS
Size: 0 bytes
Length: 0:02:00.036
Total Bitrate: 0.00 Mbps
Video: MPEG-2 Video / 0 kbps / 1080p / 23.976 fps
Audio: English / Dolby Digital Audio / 2.0 / 48 kHz / 448 kbps / DN -31dB
********************
PLAYLIST: 00004.MPLS
********************
<–- BEGIN FORUMS PASTE –->

                                                                                                                Total   Video                                             
Title                                                           Codec   Length  Movie Size      Disc Size       Bitrate Bitrate Main Audio Track                          Secondary Audio Track
-----                                                           ------  ------- --------------  --------------  ------- ------- ------------------                        ---------------------
00004.MPLS                                                      MPEG-2  0:02:00 0               35,061,986,915  0.00    0.00    DD AC3 2.0 448Kbps                        



DISC INFO:

Disc Title:     The Night They Came Home
Disc Label:     Mr. Bungle 2021 - The Night They Came Home - BD
Disc Size:      35,061,986,915 bytes
Protection:     AACS
Extras:         BD-Java
BDInfo:         0.7.5.5

PLAYLIST REPORT:

Name:                   00004.MPLS
Length:                 0:02:00.036 (h:m:s.ms)
Size:                   0 bytes
Total Bitrate:          0.00 Mbps

VIDEO:

Codec                   Bitrate             Description     
-----                   -------             -----------     
MPEG-2 Video            0 kbps              1080p / 23.976 fps

AUDIO:

Codec                           Language        Bitrate         Description     
-----                           --------        -------         -----------     
Dolby Digital Audio             English         448 kbps        2.0 / 48 kHz /   448 kbps / DN -31dB

FILES:

Name            Time In         Length          Size            Total Bitrate   
----            -------         ------          ----            -------------   
00004.M2TS      0:00:00.000     0:02:00.036     0               0               

CHAPTERS:

Number          Time In         Length          Avg Video Rate  Max 1-Sec Rate  Max 1-Sec Time  Max 5-Sec Rate  Max 5-Sec Time  Max 10Sec Rate  Max 10Sec Time  Avg Frame Size  Max Frame Size  Max Frame Time  
------          -------         ------          --------------  --------------  --------------  --------------  --------------  --------------  --------------  --------------  --------------  --------------  
1               0:00:00.000     0:02:00.036     0 kbps          0 kbps          00:00:00.000    0 kbps          00:00:00.000    0 kbps          00:00:00.000    0 bytes         0 bytes         00:00:00.000    

STREAM DIAGNOSTICS:

File            PID             Type            Codec           Language                Seconds                 Bitrate                 Bytes           Packets         
----            ---             ----            -----           --------                --------------          --------------          -------------   -----           
00004.M2TS      4113 (0x1011)   0x02            MPEG-2                                  0.250                   0                       0               0               
00004.M2TS      4352 (0x1100)   0x81            AC3             eng (English)           0.250                   0                       0               0               


<–– END FORUMS PASTE ––>
QUICK SUMMARY:
Disc Title: The Night They Came Home
Disc Label: Mr. Bungle 2021 - The Night They Came Home - BD
Disc Size: 35,061,986,915 bytes
Protection: AACS
Playlist: 00004.MPLS
Size: 0 bytes
Length: 0:02:00.036
Total Bitrate: 0.00 Mbps
Video: MPEG-2 Video / 0 kbps / 1080p / 23.976 fps
Audio: English / Dolby Digital Audio / 2.0 / 48 kHz / 448 kbps / DN -31dB
********************
PLAYLIST: 01004.MPLS
********************
<–- BEGIN FORUMS PASTE –->

                                                                                                                Total   Video                                             
Title                                                           Codec   Length  Movie Size      Disc Size       Bitrate Bitrate Main Audio Track                          Secondary Audio Track
-----                                                           ------  ------- --------------  --------------  ------- ------- ------------------                        ---------------------
01004.MPLS                                                      MPEG-2  0:02:00 0               35,061,986,915  0.00    0.00    DD AC3 2.0 448Kbps                        



DISC INFO:

Disc Title:     The Night They Came Home
Disc Label:     Mr. Bungle 2021 - The Night They Came Home - BD
Disc Size:      35,061,986,915 bytes
Protection:     AACS
Extras:         BD-Java
BDInfo:         0.7.5.5

PLAYLIST REPORT:

Name:                   01004.MPLS
Length:                 0:02:00.036 (h:m:s.ms)
Size:                   0 bytes
Total Bitrate:          0.00 Mbps

VIDEO:

Codec                   Bitrate             Description     
-----                   -------             -----------     
MPEG-2 Video            0 kbps              1080p / 23.976 fps

AUDIO:

Codec                           Language        Bitrate         Description     
-----                           --------        -------         -----------     
Dolby Digital Audio             English         448 kbps        2.0 / 48 kHz /   448 kbps / DN -31dB

FILES:

Name            Time In         Length          Size            Total Bitrate   
----            -------         ------          ----            -------------   
00004.M2TS      0:00:00.000     0:02:00.036     0               0               

CHAPTERS:

Number          Time In         Length          Avg Video Rate  Max 1-Sec Rate  Max 1-Sec Time  Max 5-Sec Rate  Max 5-Sec Time  Max 10Sec Rate  Max 10Sec Time  Avg Frame Size  Max Frame Size  Max Frame Time  
------          -------         ------          --------------  --------------  --------------  --------------  --------------  --------------  --------------  --------------  --------------  --------------  
1               0:00:00.000     0:01:58.034     0 kbps          0 kbps          00:00:00.000    0 kbps          00:00:00.000    0 kbps          00:00:00.000    0 bytes         0 bytes         00:00:00.000    
2               0:01:58.034     0:00:02.002     0 kbps          0 kbps          00:00:00.000    0 kbps          00:00:00.000    0 kbps          00:00:00.000    0 bytes         0 bytes         00:00:00.000    

STREAM DIAGNOSTICS:

File            PID             Type            Codec           Language                Seconds                 Bitrate                 Bytes           Packets         
----            ---             ----            -----           --------                --------------          --------------          -------------   -----           
00004.M2TS      4113 (0x1011)   0x02            MPEG-2                                  0.250                   0                       0               0               
00004.M2TS      4352 (0x1100)   0x81            AC3             eng (English)           0.250                   0                       0               0               


<–– END FORUMS PASTE ––>
QUICK SUMMARY:
Disc Title: The Night They Came Home
Disc Label: Mr. Bungle 2021 - The Night They Came Home - BD
Disc Size: 35,061,986,915 bytes
Protection: AACS
Playlist: 01004.MPLS
Size: 0 bytes
Length: 0:02:00.036
Total Bitrate: 0.00 Mbps
Video: MPEG-2 Video / 0 kbps / 1080p / 23.976 fps
Audio: English / Dolby Digital Audio / 2.0 / 48 kHz / 448 kbps / DN -31dB
********************
PLAYLIST: 00005.MPLS
********************
<–- BEGIN FORUMS PASTE –->

                                                                                                                Total   Video                                             
Title                                                           Codec   Length  Movie Size      Disc Size       Bitrate Bitrate Main Audio Track                          Secondary Audio Track
-----                                                           ------  ------- --------------  --------------  ------- ------- ------------------                        ---------------------
00005.MPLS                                                      MPEG-2  0:02:00 0               35,061,986,915  0.00    0.00    DD AC3 2.0 448Kbps                        



DISC INFO:

Disc Title:     The Night They Came Home
Disc Label:     Mr. Bungle 2021 - The Night They Came Home - BD
Disc Size:      35,061,986,915 bytes
Protection:     AACS
Extras:         BD-Java
BDInfo:         0.7.5.5

PLAYLIST REPORT:

Name:                   00005.MPLS
Length:                 0:02:00.036 (h:m:s.ms)
Size:                   0 bytes
Total Bitrate:          0.00 Mbps

VIDEO:

Codec                   Bitrate             Description     
-----                   -------             -----------     
MPEG-2 Video            0 kbps              1080p / 23.976 fps

AUDIO:

Codec                           Language        Bitrate         Description     
-----                           --------        -------         -----------     
Dolby Digital Audio             English         448 kbps        2.0 / 48 kHz /   448 kbps / DN -31dB

FILES:

Name            Time In         Length          Size            Total Bitrate   
----            -------         ------          ----            -------------   
00005.M2TS      0:00:00.000     0:02:00.036     0               0               

CHAPTERS:

Number          Time In         Length          Avg Video Rate  Max 1-Sec Rate  Max 1-Sec Time  Max 5-Sec Rate  Max 5-Sec Time  Max 10Sec Rate  Max 10Sec Time  Avg Frame Size  Max Frame Size  Max Frame Time  
------          -------         ------          --------------  --------------  --------------  --------------  --------------  --------------  --------------  --------------  --------------  --------------  
1               0:00:00.000     0:02:00.036     0 kbps          0 kbps          00:00:00.000    0 kbps          00:00:00.000    0 kbps          00:00:00.000    0 bytes         0 bytes         00:00:00.000    

STREAM DIAGNOSTICS:

File            PID             Type            Codec           Language                Seconds                 Bitrate                 Bytes           Packets         
----            ---             ----            -----           --------                --------------          --------------          -------------   -----           
00005.M2TS      4113 (0x1011)   0x02            MPEG-2                                  0.250                   0                       0               0               
00005.M2TS      4352 (0x1100)   0x81            AC3             eng (English)           0.250                   0                       0               0               


<–– END FORUMS PASTE ––>
QUICK SUMMARY:
Disc Title: The Night They Came Home
Disc Label: Mr. Bungle 2021 - The Night They Came Home - BD
Disc Size: 35,061,986,915 bytes
Protection: AACS
Playlist: 00005.MPLS
Size: 0 bytes
Length: 0:02:00.036
Total Bitrate: 0.00 Mbps
Video: MPEG-2 Video / 0 kbps / 1080p / 23.976 fps
Audio: English / Dolby Digital Audio / 2.0 / 48 kHz / 448 kbps / DN -31dB
********************
PLAYLIST: 01005.MPLS
********************
<–- BEGIN FORUMS PASTE –->

                                                                                                                Total   Video                                             
Title                                                           Codec   Length  Movie Size      Disc Size       Bitrate Bitrate Main Audio Track                          Secondary Audio Track
-----                                                           ------  ------- --------------  --------------  ------- ------- ------------------                        ---------------------
01005.MPLS                                                      MPEG-2  0:02:00 0               35,061,986,915  0.00    0.00    DD AC3 2.0 448Kbps                        



DISC INFO:

Disc Title:     The Night They Came Home
Disc Label:     Mr. Bungle 2021 - The Night They Came Home - BD
Disc Size:      35,061,986,915 bytes
Protection:     AACS
Extras:         BD-Java
BDInfo:         0.7.5.5

PLAYLIST REPORT:

Name:                   01005.MPLS
Length:                 0:02:00.036 (h:m:s.ms)
Size:                   0 bytes
Total Bitrate:          0.00 Mbps

VIDEO:

Codec                   Bitrate             Description     
-----                   -------             -----------     
MPEG-2 Video            0 kbps              1080p / 23.976 fps

AUDIO:

Codec                           Language        Bitrate         Description     
-----                           --------        -------         -----------     
Dolby Digital Audio             English         448 kbps        2.0 / 48 kHz /   448 kbps / DN -31dB

FILES:

Name            Time In         Length          Size            Total Bitrate   
----            -------         ------          ----            -------------   
00005.M2TS      0:00:00.000     0:02:00.036     0               0               

CHAPTERS:

Number          Time In         Length          Avg Video Rate  Max 1-Sec Rate  Max 1-Sec Time  Max 5-Sec Rate  Max 5-Sec Time  Max 10Sec Rate  Max 10Sec Time  Avg Frame Size  Max Frame Size  Max Frame Time  
------          -------         ------          --------------  --------------  --------------  --------------  --------------  --------------  --------------  --------------  --------------  --------------  
1               0:00:00.000     0:01:58.034     0 kbps          0 kbps          00:00:00.000    0 kbps          00:00:00.000    0 kbps          00:00:00.000    0 bytes         0 bytes         00:00:00.000    
2               0:01:58.034     0:00:02.002     0 kbps          0 kbps          00:00:00.000    0 kbps          00:00:00.000    0 kbps          00:00:00.000    0 bytes         0 bytes         00:00:00.000    

STREAM DIAGNOSTICS:

File            PID             Type            Codec           Language                Seconds                 Bitrate                 Bytes           Packets         
----            ---             ----            -----           --------                --------------          --------------          -------------   -----           
00005.M2TS      4113 (0x1011)   0x02            MPEG-2                                  0.250                   0                       0               0               
00005.M2TS      4352 (0x1100)   0x81            AC3             eng (English)           0.250                   0                       0               0               


<–– END FORUMS PASTE ––>
QUICK SUMMARY:
Disc Title: The Night They Came Home
Disc Label: Mr. Bungle 2021 - The Night They Came Home - BD
Disc Size: 35,061,986,915 bytes
Protection: AACS
Playlist: 01005.MPLS
Size: 0 bytes
Length: 0:02:00.036
Total Bitrate: 0.00 Mbps
Video: MPEG-2 Video / 0 kbps / 1080p / 23.976 fps
Audio: English / Dolby Digital Audio / 2.0 / 48 kHz / 448 kbps / DN -31dB
[CUETools log; Date: 12.06.2021 17:30:44; Version: 2.1.4]
Padded some input files to a frame boundary.
[AccurateRip ID: 002025f6-015cbfbd-d50f300e] disk not present in database.

Track Peak [ CRC32 ] [W/O NULL]
– 96,1 [3EFFAF39] [DA0797D2]
01 94,7 [DBE4FCE3] [C91026C6]
02 95,0 [30BD5EED] [752AB599]
03 95,7 [6EC69DD8] [AE3E699A]
04 95,3 [EC5F77F1] [2B21E323]
05 95,4 [BFB82652] [9654F771]
06 94,9 [ED12F6DA] [5F9A4755]
07 95,6 [3C8BD4CD] [27E93E08]
08 95,1 [B0BDD92D] [C1BAD443]
09 94,8 [17D4CA24] [43CF27CA]
10 95,2 [1DAE8983] [16F958B3]
11 96,1 [25666FFF] [BF8D32FB]
12 95,1 [A2F09B47] [E518A186]
13 95,4 [5021E7ED] [E81FE8EC]
14 95,7 [5E2C4D08] [16B1F2A5]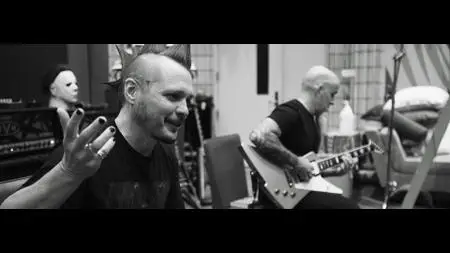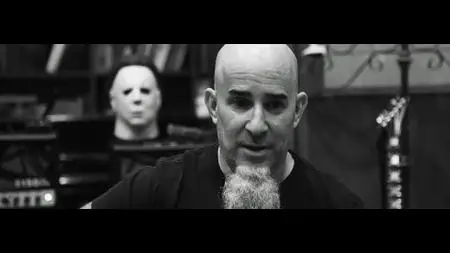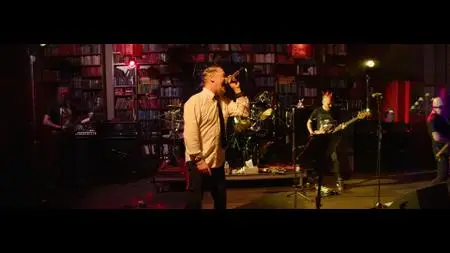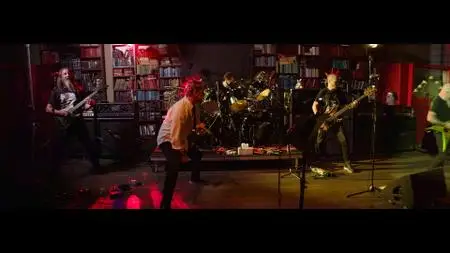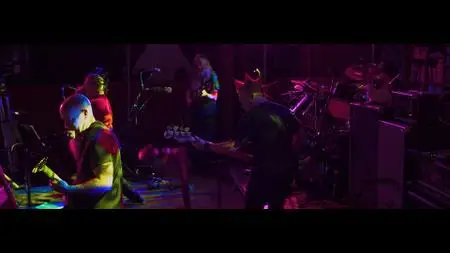 All thanks go to the original releaser
Download Mr. Bungle - The Night They Came Home (2021):