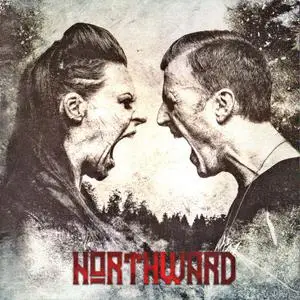 Northward - Northward (2018)
EAC Rip | FLAC (Img) + Cue + Log ~ 380 Mb | MP3 CBR320 ~ 142 Mb
Full Scans | RAR 5% Recovery
Hard Rock, Alternative Rock | Nuclear Blast / Soyuz Music #27361 45212
Hard rock duo Northward formed in 2007, but it took over a decade for the group to release any music. Dutch vocalist Floor Jansen, of Nightwish, and Norwegian guitarist Jørn Viggo Lofstad, of Pagan's Mind, met at the 2007 "All Star Jam" at the Progpower USA Festival. After playing a few covers on stage together the duo detected a creative spark, which in 2008 led them to write enough songs to fill an album. Both Jansen and Lofstad found commitments to their respective bands left little time in their schedules for their extracurricular project Northward, so the material lay dormant for the next nine years. The duo reconnected in 2017 and began to record what they had started all those years ago. They worked with producer Jacob Hansen (Volbeat) on the album, which was a hard rock counter to the metal music they made with their bands. Their self-titled record was released by Nuclear Blast in 2018.
***************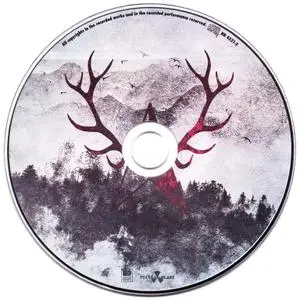 Track List:
01. While Love Died [4:38]
02. Get What You Give [4:01]
03. Storm In A Glass [3:49]
04. Drifting Islands [3:47]
05. Paragon [5:20]
06. Let Me Out [4:18]
07. Big Boy [4:28]
08. Time Bomb [4:37]
09. Bridle Passion [2:54]
10. I Need [4:44]
11. Northward [7:27]
Personnel:
Floor Jansen (Nightwish) - vocals
Jørn Viggo Lofstad (Pagan's Mind) - guitars
Guest musicians:
Morty Black - bass
Jango Nilsen - drums
Stian Kristoffersen - drums
Irene Jansen - co-lead vocals on "Drifting Islands"
Ronny Tegner - keyboards
Exact Audio Copy V1.3 from 2. September 2016

Отчёт EAC об извлечении, выполненном 20. ноября 2018, 8:18

Northward / Northward

Дисковод: TSSTcorpCDDVDW SE-208DB Adapter: 1 ID: 1

Режим чтения : Достоверность
Использование точного потока : Да
Отключение кэша аудио : Да
Использование указателей C2 : Нет

Коррекция смещения при чтении : 6
Способность читать области Lead-in и Lead-out : Нет
Заполнение пропущенных сэмплов тишиной : Да
Удаление блоков с тишиной в начале и конце : Нет
При вычислениях CRC использовались нулевые сэмплы : Да
Интерфейс : Встроенный Win32-интерфейс для Win NT/2000

Выходной формат : Пользовательский кодировщик
Выбранный битрейт : 1024 kBit/s
Качество : Высокий
Добавление ID3-тега : Нет
Утилита сжатия : C:\Program Files (x86)\Exact Audio Copy\Flac\flac.exe
Дополнительные параметры : -V -8 -T "Date=%year%" -T "Genre=%genre%" %source%


TOC извлечённого CD

Трек | Старт | Длительность | Начальный сектор | Конечный сектор
––––––––––––––––––––––––––––––––––-
1 | 0:00.00 | 4:37.40 | 0 | 20814
2 | 4:37.40 | 4:00.48 | 20815 | 38862
3 | 8:38.13 | 3:48.74 | 38863 | 56036
4 | 12:27.12 | 3:46.61 | 56037 | 73047
5 | 16:13.73 | 5:19.55 | 73048 | 97027
6 | 21:33.53 | 4:18.35 | 97028 | 116412
7 | 25:52.13 | 4:28.34 | 116413 | 136546
8 | 30:20.47 | 4:37.05 | 136547 | 157326
9 | 34:57.52 | 2:54.04 | 157327 | 170380
10 | 37:51.56 | 4:43.42 | 170381 | 191647
11 | 42:35.23 | 7:27.21 | 191648 | 225193


Характеристики диапазона извлечения и сообщения об ошибках

Выбранный диапазон

Имя файла D:\RUTRACKER\DissidentAggressor\Northward\2018. Northward\Northward - Northward.wav

Пиковый уровень 94.9 %
Скорость извлечения 1.6 X
Качество диапазона 99.9 %
CRC теста 745A5BEA
CRC копии 745A5BEA
Копирование… OK

Ошибок не произошло


AccurateRip: сводка

Трек 1 точность не определена (достоверность 3) [84CA7620], AccurateRip вернул [5773E0AD] (AR v2)
Трек 2 точность не определена (достоверность 3) [06EFAEA4], AccurateRip вернул [ACD1CCCD] (AR v2)
Трек 3 точность не определена (достоверность 3) [0EB08B4E], AccurateRip вернул [24F7C2B3] (AR v2)
Трек 4 точность не определена (достоверность 3) [E9AD3958], AccurateRip вернул [45373342] (AR v2)
Трек 5 точность не определена (достоверность 3) [D4A79F2B], AccurateRip вернул [69CE8E65] (AR v2)
Трек 6 точность не определена (достоверность 3) [58B0076F], AccurateRip вернул [ECDFE432] (AR v2)
Трек 7 точность не определена (достоверность 3) [A9FB4031], AccurateRip вернул [B2F37D59] (AR v2)
Трек 8 точность не определена (достоверность 3) [4A83F479], AccurateRip вернул [AC0F6B91] (AR v2)
Трек 9 точность не определена (достоверность 3) [84F5DAA4], AccurateRip вернул [3649ED36] (AR v2)
Трек 10 точность не определена (достоверность 3) [50EEC224], AccurateRip вернул [B7B9022B] (AR v2)
Трек 11 точность не определена (достоверность 3) [28949858], AccurateRip вернул [D0B40EAA] (AR v2)

Ни один трек не прошёл проверки на точность
В вашей базе может быть иной вариант штамповки диска

Конец отчёта

–– CUETools DB Plugin V2.1.6

[CTDB TOCID: A2WMd92XhZVDjR6_Qyt.Xi4Y_xM-] found
Submit result: A2WMd92XhZVDjR6_Qyt.Xi4Y_xM- has been confirmed
Track | CTDB Status
1 | (23/23) Accurately ripped
2 | (23/23) Accurately ripped
3 | (23/23) Accurately ripped
4 | (23/23) Accurately ripped
5 | (23/23) Accurately ripped
6 | (23/23) Accurately ripped
7 | (23/23) Accurately ripped
8 | (23/23) Accurately ripped
9 | (23/23) Accurately ripped
10 | (23/23) Accurately ripped
11 | (23/23) Accurately ripped


==== Контрольная сумма отчёта EC39326994B5EA10B7B6E20132E29D9696ECD950446E57763B98E72368EC7A2C ====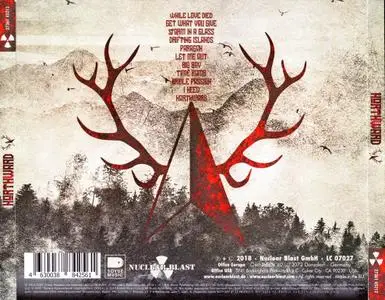 All thanks go to
DissidentAggressor
>>> My Blog <<<
Download from icerbox.com: