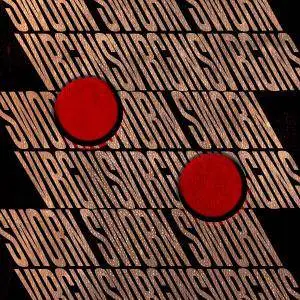 Omar Rodriguez-Lopez - Sworn Virgins (2016)
WEB FLAC (tracks) - 253 MB | Front cover
Genre: Progressive/Psychedelic Rock | RAR 3% Rec. | Label: Ipecac Recordings
Omar Alfredo Rodríguez-López is an American multi-instrumentalist, songwriter, producer, writer, actor and film director. He is known for being the guitarist and band-leader of The Mars Volta from 2001 until their breakup in 2012, and is currently the guitarist for the alternative rock groups At the Drive-In, Antemasque and Bosnian Rainbows. He was also the bassist for the dub band De Facto. He has embarked on a solo career, both in studio and in concert, frequently described as experimental, avant-garde and/or progressive. He has collaborated with numerous artists spanning from John Frusciante to El-P.
Tracklist:
01. Pineapple Face
02. Not Even Toad Loves You
03. To Kill A Chi Chi
04. Trick Harpoon Stare Of Baby
05. High Water Hell
06. Saturine
07. Crow's Feet
08. Heart Mistakes
09. Logged Into Bliss
10. Fortuna
11. Twice a Plague
Total time:
35:44

PERFORMER: auCDtect Task Manager, ver. 1.6.0 RC1 build 1.6.0.1
Copyright © 2008-2010 y-soft. All rights reserved

ANALYZER: auCDtect: CD records authenticity detector, version 0.8.2
Copyright © 2004 Oleg Berngardt. All rights reserved.
Copyright © 2004 Alexander Djourik. All rights reserved.


FILE: 11 - Twice a Plague.flac
Size: 24004605 Hash: 622691666B8566CC6DCF114A673D065A Accuracy: -m0
Conclusion: CDDA 100%
Signature: F5083F7AE759808DCD34EC2FFB7F3E06A9A85539
FILE: 10 - Fortuna.flac
Size: 9560268 Hash: FD87B147022FA9460E6B08E81ACD9066 Accuracy: -m0
Conclusion: CDDA 100%
Signature: 41AE6284C03A6471C115CD9398A1F0503B4838E7
FILE: 09 - Logged into Bliss.flac
Size: 25680049 Hash: C1B8E8A62C1D0C56AA50D8624A0EA8C8 Accuracy: -m0
Conclusion: CDDA 99%
Signature: CDB3E6D0CCF1E63BC602C1266592D1560AA7D852
FILE: 08 - Heart Mistakes.flac
Size: 16477296 Hash: 16092B78B5FB6FDD107D26175B1F2FA9 Accuracy: -m0
Conclusion: CDDA 100%
Signature: 5E9A252268D8E89A1FDBAE0AEF51857D9F542DAA
FILE: 07 - Crow's Feet.flac
Size: 33932336 Hash: 7A8F82482112797C090EBD5EAE8FFCEB Accuracy: -m0
Conclusion: CDDA 99%
Signature: 78706B4723F6E042D01091712932AD7336B2E524
FILE: 06 - Saturine.flac
Size: 15850048 Hash: 3E087BD0D82A8FF535DCB686E0643505 Accuracy: -m0
Conclusion: CDDA 100%
Signature: F2DD4B538D482A25C8410D662748C25E648B213F
FILE: 05 - High Water Hell.flac
Size: 28704421 Hash: 5EF1B1D0B5A6707267E6C9E07ABB3E6E Accuracy: -m0
Conclusion: CDDA 100%
Signature: F3FE91B9941CB8CBF12CC8BF3B7E6A9BD93BFCB8
FILE: 04 - Trick Harpoon Stare of Baby.flac
Size: 27175772 Hash: D9EE19A68520A21EF5975FD43265D6E9 Accuracy: -m0
Conclusion: CDDA 100%
Signature: CA529C4BBC3E92BCD1141C64CBEF8C2E9D156EAA
FILE: 03 - To Kill a Chi Chi.flac
Size: 22644777 Hash: FB9B6773547046E215B5CC44E503827E Accuracy: -m0
Conclusion: CDDA 100%
Signature: 9D3CB01C2D931A7FE76DEAA327F35CC2E732BD9C
FILE: 02 - Not Even Toad Loves You.flac
Size: 33920335 Hash: E9DDF04F202D2050789A5B0615FD9ABA Accuracy: -m0
Conclusion: CDDA 100%
Signature: 416EA048E4934064BCADE88293E2377A45AA7570
FILE: 01 - Pineapple Face.flac
Size: 18923901 Hash: D34E29AA1ED7EAD156D58453D3F9022C Accuracy: -m0
Conclusion: CDDA 100%
Signature: 91D9DC5486AFA9C7B183F0C864326654108B1408