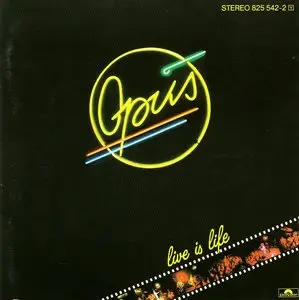 Opus - Live Is Life (1984)
EAC Rip | APE, Img+Cue, Log+Checker ~ 321 Mb | Scans Included (JPG, 300 dpi)
FileSonic, FileServe, Uploaded | 3% Recovery
Pop Rock | Label: Polydor | Catalog#: 825 542-2
Opus is a pop-rock group from Graz, Austria. Formed in 1973, the group remains active today. "Live Is Life" it's the live album containing a known song with the same name, which topped the charts in many countries; it was a #1 hit in Canada for seven weeks in late 1985 and early 1986. A live recording of the song made the Top 40 in the US in 1985. It reached #6 in the UK Singles Chart on August 3, 1985, and stayed in the charts for 15 weeks. The track is popular as a sing-along song for crowds at sports events in Europe.
Opus from Wiki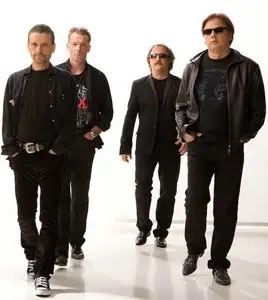 Track List:
01. Opuspocus [03:42]
02. Positive [04:28]
03. No Job [03:19]
04. The Opusition [03:53]
05. Again and Again [03:50]
06. Double Bubbles [04:26]
07. Live is Life [04:07]
08. Flyin' High [04:48]
09. Follow Me [04:37]
10. Eleven [03:03]
11. Keep Your Mind [05:57]
12. The Last Note [04:09]
Exact Audio Copy V0.99 prebeta 1 from 25. May 2007

Отчёт EAC об извлечении, выполненном 14. января 2009, 10:15

Opus / Live is Life

Дисковод: HL-DT-STDVDRAM GSA-H12N Adapter: 0 ID: 1

Режим чтения : Достоверность
Использование точного потока : Да
Отключение кэша аудио : Да
Использование указателей C2 : Нет

Коррекция смещения при чтении : 667
Способность читать области Lead-in и Lead-out : Нет
Заполнение пропущенных сэмплов тишиной : Да
Удаление блоков с тишиной в начале и конце : Нет
Интерфейс : Установленный внешний ASPI-интерфейс

Выходной формат : Внутренние WAV-операции
Формат сэмплов : 44.100 Гц; 16 бит; стерео


TOC извлечённого CD

Трек | Старт | Длительность | Начальный сектор | Конечный сектор
––––––––––––––––––––––––––––––––––-
1 | 0:00.33 | 3:42.00 | 33 | 16682
2 | 3:42.33 | 4:28.25 | 16683 | 36807
3 | 8:10.58 | 3:20.00 | 36808 | 51807
4 | 11:30.58 | 3:53.50 | 51808 | 69332
5 | 15:24.33 | 3:51.00 | 69333 | 86657
6 | 19:15.33 | 4:26.72 | 86658 | 106679
7 | 23:42.30 | 4:07.03 | 106680 | 125207
8 | 27:49.33 | 4:48.50 | 125208 | 146857
9 | 32:38.08 | 4:37.37 | 146858 | 167669
10 | 37:15.45 | 3:03.38 | 167670 | 181432
11 | 40:19.08 | 5:57.50 | 181433 | 208257
12 | 46:16.58 | 4:10.00 | 208258 | 227007


Характеристики диапазона извлечения и сообщения об ошибках

Выбранный диапазон

Имя файла D:\Torrent\Opus - Live Is Life\Opus - Live is Life.wav

Пиковый уровень 76.5 %
Качество диапазона 100.0 %
CRC копии ED56F83F
Копирование… OK


AccurateRip: сводка

Трек 1 точное извлечение (доверие 2) [C080FD8F]
Трек 2 точное извлечение (доверие 2) [63FEB2F9]
Трек 3 точное извлечение (доверие 2) [0C244D78]
Трек 4 точное извлечение (доверие 2) [76D0E1EF]
Трек 5 точное извлечение (доверие 2) [FC4C10B0]
Трек 6 точное извлечение (доверие 2) [83746834]
Трек 7 точное извлечение (доверие 2) [F2595449]
Трек 8 точное извлечение (доверие 2) [586FE8A9]
Трек 9 нет в базе данных
Трек 10 нет в базе данных
Трек 11 точное извлечение (доверие 2) [E25ED799]
Трек 12 точное извлечение (доверие 2) [11559FE4]

Ошибок не произошло

Конец отчёта
AUDIOCHECKER v2.0 beta (build 457) - by Dester - opdester@freemail.hu
~~~~~~~~~~~~~~~~~~~~~~~~~~~~~~~~~~
-=== НЕ РЕДАКТИРУЙТЕ ЭТОТ ФАЙЛ! ===-

Путь: …\Opus - Live Is Life (1984)

01 -=- 01. Opuspocus.wav -=- CDDA (100%)
02 -=- 02. Positive.wav -=- CDDA (100%)
03 -=- 03. No Job.wav -=- MPEG (95%)
04 -=- 04. The Opusition.wav -=- CDDA (100%)
05 -=- 05. Again and Again.wav -=- MPEG (95%)
06 -=- 06. Double Bubbles.wav -=- CDDA (100%)
07 -=- 07. Live is Life.wav -=- CDDA (100%)
08 -=- 08. Flyin' High.wav -=- CDDA (100%)
09 -=- 09. Follow Me.wav -=- CDDA (100%)
10 -=- 10. Eleven.wav -=- CDDA (100%)
11 -=- 11. Keep Your Mind.wav -=- CDDA (100%)
12 -=- 12. The Last Note.wav -=- CDDA (100%)

Сводка 84,17% CDDA

37751892
[Verification date: 30.07.2011 20:03:03]
[Disc ID: 0015bc36-00cca0ad-a20bd20c]
Pregap length 00:00:33.
Track [ CRC ] Status
01 [c080fd8f] (11/11) Accurately ripped as in pressing(s) #1
02 [63feb2f9] (11/11) Accurately ripped as in pressing(s) #1
03 [0c244d78] (11/11) Accurately ripped as in pressing(s) #1
04 [76d0e1ef] (11/11) Accurately ripped as in pressing(s) #1
05 [fc4c10b0] (11/11) Accurately ripped as in pressing(s) #1
06 [83746834] (11/11) Accurately ripped as in pressing(s) #1
07 [f2595449] (11/11) Accurately ripped as in pressing(s) #1
08 [586fe8a9] (11/11) Accurately ripped as in pressing(s) #1
09 [e49de381] (10/10) Accurately ripped as in pressing(s) #1
10 [56fca2c0] (10/10) Accurately ripped as in pressing(s) #1
11 [e25ed799] (11/11) Accurately ripped as in pressing(s) #1
12 [11559fe4] (11/11) Accurately ripped as in pressing(s) #1

Track [ CRC32 ] [W/O NULL] [ LOG ]
– [5D55CF82] [ED56F83F] W/O NULL
01 [D37B4259] [C9F9F524]
02 [5DC926F5] [F4627D8C]
03 [0CB3CBC0] [FD12C08D]
04 [80C02872] [2280C3C0]
05 [21EF27C8] [0632FD38]
06 [D58DC6C1] [31F7E7F0]
07 [C1D3314F] [4CCD8AA8]
08 [E504C0E0] [0DCE8E96]
09 [FA1CBAE5] [4493D632]
10 [3806C115] [3D25C779]
11 [1E9C7F36] [EA29B915]
12 [DA130257] [5B97EF44]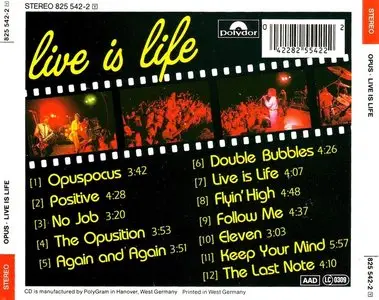 All thanks go to
Geshuk