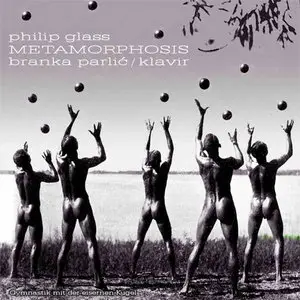 Philip Glass - Metamorphosis - Branka Parlic
Classical | Easy CD-DA, FLAC, CUE, No Log | 1 CD, Cover, LQ | 253 MB
CD Date: Nov 14, 2006 | B92
Pianist Branka Parlić is one of the most prominent interpreters of contemporary classical music in the world. She graduated from the Belgrade University of Musical Arts in the late 1970s and studies under Professor Olga Mihailović. She later honed her craft at the Summer Music Academy in Nice under Professor Pierre Sancan of the Paris Conservatory. While studying, she also co founded the well-known Ensemble for Different New Music.
Composer: Philip Glass
Peformer: Branka Parlic (piano).
TRACKS
01 - Metamorphosis 1
02 - Metamorphosis 2
03 - Metamorphosis 3
04 - Metamorphosis 4
05 - Metamorphosis 5
06 - Mad Rush
07 - Wichita Vortex Sutra
08 - Glassworks, Opening
09 - The Hours
10 - Modern Love Waltz