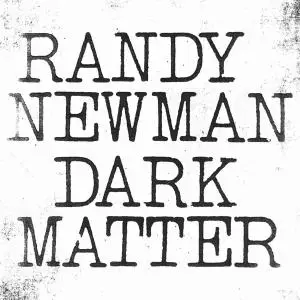 Randy Newman - Dark Matter (2017)
XLD Rip | FLAC (image+.cue+log) - 222 MB | Covers - 271 MB
Genre: Rock, Singer-Songwriter | RAR 3% Rec. | Label: Nonesuch (7559-79403-3)
Early in his career, Randy Newman used to regularly puzzle over his lack of commercial success, seemingly unaware that his trademark combination of New Orleans piano and wildly unreliable narrators was hardly a sure path to the Hit Parade. Decades later, Newman has found a side door to fame and wealth as a composer of film scores and likeable theme tunes for Pixar features. As a consequence, the man who created dark masterpieces like 12 Songs, Sail Away, and Good Old Boys is too busy to make the same sort of albums he released when he was a mere cult figure. 2017's Dark Matter comes nine years after 2008's Harps and Angels (which in turn arrived nine years after 1999's Bad Love), but for fans of Newman's work, the consolation prize for his non-prolific nature is that his albums have been free of filler, and Dark Matter ranks with his best work of the '70s and '80s. If anything, Newman has become a more ambitious songwriter than he was in his younger days; there's a scope to his storytelling that's bigger but just as satisfying as his '70s milestones, and years of writing and arranging for an orchestra have taught him how to use the tonal colors of a large ensemble to his advantage without drowning out the nuances. And Newman's endless cynicism and fascination with offbeat characters is served brilliantly on Dark Matter, as science squares off against faith, Sonny Boy Williamson encounters Rice Miller, the Kennedys plot the Bay of Pigs Invasion, Vladimir Putin ponders his land and his power, and a well-meaning beach bum survives the passing parade of history. Even the album's weakest cut, "It's a Jungle Out There," works in context, and the two numbers about the bonds of family, "Lost Without You" and "Wandering Boy," are thoughtful and genuinely moving. And the easy, endlessly reliable stride of Newman's piano remains one of popular music's most underrated pleasures. At his current pace, Randy Newman will be 83 by the time he gets around to releasing the follow-up to Dark Matter, but judging from this, if there's anyone capable of that sort of late-career milestone, it's him.
Tracklist:
01. The Great Debate
02. Brothers
03. Putin
04. Lost Without You
05. Sonny Boy
06. It's a Jungle out There
07. She Chose Me
08. On the Beach
09. Wandering Boy
Total time:
39:33
X Lossless Decoder version 20181019 (151.1)

XLD extraction logfile from 2019-12-18 18:17:03 +0400

Randy Newman / Dark Matter

Used drive : HL-DT-ST DVD-RW GH61N (revision PA03)
Media type : Pressed CD

Ripper mode : XLD Secure Ripper
Disable audio cache : OK for the drive with a cache less than 1375KiB
Make use of C2 pointers : NO
Read offset correction : 667
Max retry count : 20
Gap status : Analyzed, Appended

TOC of the extracted CD
Track | Start | Length | Start sector | End sector
––––––––––––––––––––––––––––-
1 | 00:00:00 | 08:09:04 | 0 | 36678
2 | 08:09:04 | 04:54:16 | 36679 | 58744
3 | 13:03:20 | 03:44:73 | 58745 | 75617
4 | 16:48:18 | 03:54:51 | 75618 | 93218
5 | 20:42:69 | 04:42:20 | 93219 | 114388
6 | 25:25:14 | 03:19:32 | 114389 | 129345
7 | 28:44:46 | 03:12:25 | 129346 | 143770
8 | 31:56:71 | 04:31:52 | 143771 | 164147
9 | 36:28:48 | 03:04:10 | 164148 | 177957

List of alternate offset correction values
# | Absolute | Relative | Confidence
–––––––––––––––––––––
1 | 679 | 12 | 45

AccurateRip Summary (DiscID: 000f2a51-006b1225-6f094409)
Track 01 : OK (v1+v2, confidence 54/99)
Track 02 : OK (v1+v2, confidence 54/99)
Track 03 : OK (v1+v2, confidence 54/99)
Track 04 : OK (v1+v2, confidence 54/99)
Track 05 : OK (v1+v2, confidence 54/99)
Track 06 : OK (v1+v2, confidence 54/99)
Track 07 : OK (v1+v2, confidence 54/99)
Track 08 : OK (v1+v2, confidence 54/98)
Track 09 : OK (v1+v2, confidence 54/99)
->All tracks accurately ripped.

All Tracks
Filename : /Volumes/FILE3/Audio/SWF/2017. Randy Newman - Dark Matter (2017 Nonesuch, 7559-79403-3, E.U.)/Dark Matter.flac
Album gain : -6.19 dB
Peak : 0.999969
CRC32 hash (test run) : A786282E
CRC32 hash : A786282E
CRC32 hash (skip zero) : CC7BAC67
Statistics
Read error : 0
Jitter error (maybe fixed) : 0
Retry sector count : 0
Damaged sector count : 0

Track 01
Pre-gap length : 00:02:00

Track gain : -5.92 dB
Peak : 0.999969
CRC32 hash (test run) : BCAB13F7
CRC32 hash : BCAB13F7
CRC32 hash (skip zero) : 0C83AEA0
AccurateRip v1 signature : 705202B9
AccurateRip v2 signature : 1A007A68
->Accurately ripped (v1+v2, confidence 3+51/99)
Statistics
Read error : 0
Jitter error (maybe fixed) : 0
Retry sector count : 0
Damaged sector count : 0

Track 02

Track gain : -4.79 dB
Peak : 0.999969
CRC32 hash (test run) : F2861347
CRC32 hash : F2861347
CRC32 hash (skip zero) : 4A971A91
AccurateRip v1 signature : 8BFDA33B
AccurateRip v2 signature : BE423035
->Accurately ripped (v1+v2, confidence 3+51/99)
Statistics
Read error : 0
Jitter error (maybe fixed) : 0
Retry sector count : 0
Damaged sector count : 0

Track 03

Track gain : -7.20 dB
Peak : 0.999969
CRC32 hash (test run) : 23F0420B
CRC32 hash : 23F0420B
CRC32 hash (skip zero) : D72FC594
AccurateRip v1 signature : 17FB57F1
AccurateRip v2 signature : 214981AD
->Accurately ripped (v1+v2, confidence 3+51/99)
Statistics
Read error : 0
Jitter error (maybe fixed) : 0
Retry sector count : 0
Damaged sector count : 0

Track 04
Pre-gap length : 00:00:61

Track gain : -3.11 dB
Peak : 0.989838
CRC32 hash (test run) : F1422CCD
CRC32 hash : F1422CCD
CRC32 hash (skip zero) : BD57F5A7
AccurateRip v1 signature : 66BA42A1
AccurateRip v2 signature : 6116BBF5
->Accurately ripped (v1+v2, confidence 3+51/99)
Statistics
Read error : 0
Jitter error (maybe fixed) : 0
Retry sector count : 0
Damaged sector count : 0

Track 05
Pre-gap length : 00:00:34

Track gain : -7.12 dB
Peak : 0.999969
CRC32 hash (test run) : 70DDCBA5
CRC32 hash : 70DDCBA5
CRC32 hash (skip zero) : E12186E2
AccurateRip v1 signature : ADA7EEBE
AccurateRip v2 signature : EA219D12
->Accurately ripped (v1+v2, confidence 3+51/99)
Statistics
Read error : 0
Jitter error (maybe fixed) : 0
Retry sector count : 0
Damaged sector count : 0

Track 06

Track gain : -6.83 dB
Peak : 0.999969
CRC32 hash (test run) : B3DC922E
CRC32 hash : B3DC922E
CRC32 hash (skip zero) : CCF87173
AccurateRip v1 signature : EC217F7B
AccurateRip v2 signature : 9C25DB2C
->Accurately ripped (v1+v2, confidence 3+51/99)
Statistics
Read error : 0
Jitter error (maybe fixed) : 0
Retry sector count : 0
Damaged sector count : 0

Track 07
Pre-gap length : 00:01:28

Track gain : -4.75 dB
Peak : 0.989899
CRC32 hash (test run) : 5B124CCE
CRC32 hash : 5B124CCE
CRC32 hash (skip zero) : A315092A
AccurateRip v1 signature : 44B5DA05
AccurateRip v2 signature : 80D9D997
->Accurately ripped (v1+v2, confidence 3+51/99)
Statistics
Read error : 0
Jitter error (maybe fixed) : 0
Retry sector count : 0
Damaged sector count : 0

Track 08

Track gain : -7.40 dB
Peak : 0.998199
CRC32 hash (test run) : 38D68C3E
CRC32 hash : 38D68C3E
CRC32 hash (skip zero) : 7F927632
AccurateRip v1 signature : 2576C70E
AccurateRip v2 signature : 899F2644
->Accurately ripped (v1+v2, confidence 3+51/98)
Statistics
Read error : 0
Jitter error (maybe fixed) : 0
Retry sector count : 0
Damaged sector count : 0

Track 09

Track gain : -4.28 dB
Peak : 0.991638
CRC32 hash (test run) : C8361C68
CRC32 hash : C8361C68
CRC32 hash (skip zero) : FF2346FD
AccurateRip v1 signature : C4AA1633
AccurateRip v2 signature : 5C8B01D9
->Accurately ripped (v1+v2, confidence 3+51/99)
Statistics
Read error : 0
Jitter error (maybe fixed) : 0
Retry sector count : 0
Damaged sector count : 0

No errors occurred

End of status report

––-BEGIN XLD SIGNATURE––-
0ZPLFvJvedl5WWEwest.kK9azutlhXihxXVhUjEwloSMZpfjcIOl7BKT_yLIkYqXn9tPt6MQ.xy8qZe8lLy86N80gsAlY6ZI3.e1rBu
––-END XLD SIGNATURE––-

[CUETools log; Date: 25.12.2019 21:47:43; Version: 2.1.4]
[CTDB TOCID: 5c8KjwnQtQ7nlaKZjoTr9lpQZFw-] found.
Track | CTDB Status
1 | (290/291) Accurately ripped
2 | (291/291) Accurately ripped
3 | (291/291) Accurately ripped
4 | (291/291) Accurately ripped
5 | (291/291) Accurately ripped
6 | (291/291) Accurately ripped
7 | (291/291) Accurately ripped
8 | (290/291) Accurately ripped
9 | (287/291) Accurately ripped
[AccurateRip ID: 000f2a51-006b1225-6f094409] found.
Track [ CRC | V2 ] Status
01 [705202b9|1a007a68] (03+51/99) Accurately ripped
02 [8bfda33b|be423035] (03+51/99) Accurately ripped
03 [17fb57f1|214981ad] (03+51/99) Accurately ripped
04 [66ba42a1|6116bbf5] (03+51/99) Accurately ripped
05 [ada7eebe|ea219d12] (03+51/99) Accurately ripped
06 [ec217f7b|9c25db2c] (03+51/99) Accurately ripped
07 [44b5da05|80d9d997] (03+51/99) Accurately ripped
08 [2576c70e|899f2644] (03+51/98) Accurately ripped
09 [c4aa1633|5c8b01d9] (03+51/99) Accurately ripped
Offsetted by 12:
01 [514f26eb] (00/99) No match (V2 was not tested)
02 [3e1e8436] (00/99) No match (V2 was not tested)
03 [9865d84c] (00/99) No match (V2 was not tested)
04 [aba92110] (00/99) No match (V2 was not tested)
05 [30155ee0] (00/99) No match (V2 was not tested)
06 [cf3dac7b] (00/99) No match (V2 was not tested)
07 [e3b952b6] (00/99) No match (V2 was not tested)
08 [813526b3] (00/98) No match (V2 was not tested)
09 [71d7fb65] (00/99) No match (V2 was not tested)

Track Peak [ CRC32 ] [W/O NULL]
– 100,0 [A786282E] [CC7BAC67]
01 100,0 [BCAB13F7] [0C83AEA0]
02 100,0 [F2861347] [4A971A91]
03 100,0 [23F0420B] [D72FC594]
04 98,9 [F1422CCD] [BD57F5A7]
05 100,0 [70DDCBA5] [E12186E2]
06 100,0 [B3DC922E] [CCF87173]
07 98,9 [5B124CCE] [A315092A]
08 99,8 [38D68C3E] [7F927632]
09 99,1 [C8361C68] [FF2346FD]
Thanks to
Swamp FoxSee also:
Randy Newman - Original Album Series [5CD Box Set] (1968-1977) (2011)