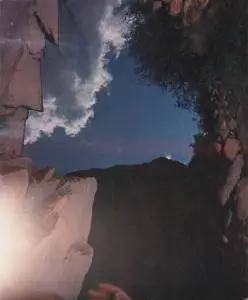 Roger Floyd - No Service (2018)
WEB FLAC (tracks) - 275 MB | MP3 CBR 320 kbps (LAME 3.93) - 116 MB | Front cover
Genre: Progressive Rock | RAR 3% Rec. | Label: Self-released
Roger Floyd: "What if Pink Floyd were still producing concept albums? This is the question that I asked myself years ago. I realize this is a question that would only be asked by a huge Pink Floyd fan but still I wondered.
I wondered if the younger generation heard the alarm clocks ringing in the beginning of "Time" whether they'd know what that sound was. Grandfather clocks and any other non-digital clock are all but extinct. Would an updated song have ringtones instead? Would that have the same impact?
I soon started writing songs related to the current digital world that we live in, things that are important to me and that I had strong opinions of. I then started taking in how this technology has changed our relationships. I watched friends and couples wedge a device between them so they always have an exit strategy from true communication. This gave me the added idea to write the story of a dissolving marriage that technology helped to destroy.
In short, this album is my attempt to a) Write a concept album about a deteriorating marriage due to technology and b) To sound as much like Pink Floyd as I could. This was recorded in my home-studio by myself with some vocal help from Diana Planche and Lyra Howell.
This isn't a hip album, it isn't catchy, fast or uplifting but it is expressive of my current mental state and I think approaches a topic that is becoming more and more an issue and possibly a problem".
Tracklist:
01. Zeros and Ones
02. Bluish Glow
03. The Ballad of Mark Zuckerberg Parts 1 & 2 (Another Post on the Wall)
04. Got a Text
05. All Caught Up
06. Bot and Paid For
07. Me, My Selfies and I
08. Five Screens
09. The Ballad of Mark Zuckerberg Part 3
10. No Service
11. Does Anybody Have Wifi?
12. Ones and Zeros
Total time:
48:20

PERFORMER: auCDtect Task Manager, ver. 1.6.0 RC1 build 1.6.0.1
Copyright © 2008-2010 y-soft. All rights reserved

ANALYZER: auCDtect: CD records authenticity detector, version 0.8.2
Copyright © 2004 Oleg Berngardt. All rights reserved.
Copyright © 2004 Alexander Djourik. All rights reserved.


FILE: 12. Ones and Zeros.flac
Size: 5143299 Hash: 09F76FF319D2623EB2448C8F1ED54E51 Accuracy: -m0
Conclusion: CDDA 100%
Signature: 0C8B512F1297BAC4A66F1F00D671AF949F090BF4
FILE: 11. Does Anybody Have Wifi.flac
Size: 14581564 Hash: 7001F87DFA60884CB0DA55C56AB4754B Accuracy: -m0
Conclusion: CDDA 100%
Signature: B7CC185B941C1950593C4A12EE138703CB1DAE78
FILE: 10. No Service.flac
Size: 25769048 Hash: 0A8125B876EE422EAE9CC7A827947606 Accuracy: -m0
Conclusion: CDDA 99%
Signature: 3C8EA03CBF237DBE5DE339B33D6D2C0CBF1B8878
FILE: 09. The Ballad of Mark Zuckerberg Part 3.flac
Size: 6549520 Hash: B37575C1A05FC9C625446A1F8ECAB078 Accuracy: -m0
Conclusion: CDDA 100%
Signature: 8B8CBD7A86D0AA7DB19620B300523D50DFE8D670
FILE: 08. Five Screens.flac
Size: 20095801 Hash: A7A476B87F236F2D4D00F7DD58B92222 Accuracy: -m0
Conclusion: CDDA 100%
Signature: 2BD38D8B1A6E6940CFDFF207BAD5B95D3417F6A5
FILE: 07. Me, My Selfies and I.flac
Size: 50142970 Hash: 062E7663CA26555DBCF622BC952FEB5A Accuracy: -m0
Conclusion: CDDA 100%
Signature: 80AF4AF0BB5A91300A42F53B1B4A3788768A1E97
FILE: 06. Bot and Paid For.flac
Size: 23024724 Hash: 177648E1F2A4F9E9719441B4269D5862 Accuracy: -m0
Conclusion: CDDA 100%
Signature: 350083A073C1CA6B49D838C4343F6877C795BA0A
FILE: 05. All Caught Up.flac
Size: 20650117 Hash: 9DAA2B632295F00619834F6A62AF598B Accuracy: -m0
Conclusion: CDDA 100%
Signature: D4B81E6A9B3C531EBD241CE71AF5228CCC736EB9
FILE: 04. Got a Text.flac
Size: 31241777 Hash: F1424371C13E02D73725A487909A13E0 Accuracy: -m0
Conclusion: CDDA 100%
Signature: 9B1F98958AA325654D5C6FD364FF5AE9D2397E09
FILE: 03. The Ballad of Mark Zuckerberg Parts 1 & 2 (Another Post on the Wall).flac
Size: 44810302 Hash: 3ED83FD3B0C1452A82DD57EB6E2A6A41 Accuracy: -m0
Conclusion: CDDA 100%
Signature: 1EEDB736EB38DB48DAC9CAE19A2D84A9351C0914
FILE: 02. Bluish Glow.flac
Size: 32226134 Hash: 30BFB5DE22B49FFF69D64CCB99376025 Accuracy: -m0
Conclusion: CDDA 100%
Signature: 7CB7221FD97F2B8A0DFC52141EDED6B822B2F0F9
FILE: 01. Zeros and Ones.flac
Size: 5101061 Hash: 1238B7666F22203DCFDD9983B8824709 Accuracy: -m0
Conclusion: CDDA 100%
Signature: 090FE2FCC1AC2C53304CF91083F5399DD36382FE