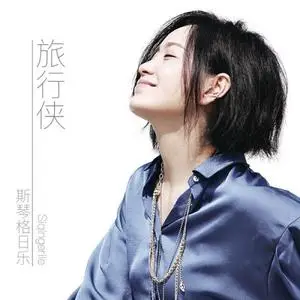 [斯琴格日乐] Siqin Gerile - Traveling Knight (2019)
MP3 320 kbps | 00:45:49 min | Cover included | 107 mb
Genre: Chinese pop, Folk, Rock
Siqin Gerile, Mongolian means "light of wisdom", Mongolian famous singer. Siqin Geer was a lyricist, composer, arranger, producer, performer, singer, etc. The style transformation was partial and still contained ethnic elements. The sound and texture of Siqin Geer music, as well as the vocal characteristics of singing the long and high notes of the Mongolian.
Tracklist:
01 - Follow the Wind 04:35
02 - Elf Woman 03:43
03 - Traveling Knight 04:24
04 - If You Plant a Hope 05:21
05 - You Are in the Fog 04:20
06 - Future Expectation 05:35
07 - Sunny Dreams 03:32
08 - Love Is All 05:37
09 - Ulaanbaatar Night 04:41
10 - My Hometown Is in the North of Beijing 04:01