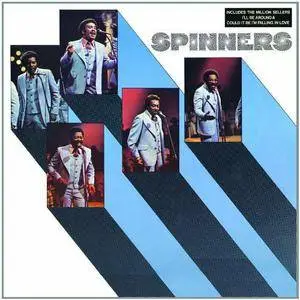 Spinners - Spinners (Expanded Edition) (2015)
Soul, Funk, Disco | MP3 320 kbps | 77:36 min | ~178 Mb
Label: Big Break Records | Tracks: 18 | Rls.date: 2015
Digitally remastered and expanded edition of this 1973 soul classic. After achieving minor success on Motown Records and VIP in the 1960's R&B landscape and in the early 1970s, The Spinners effectively rebooted themselves when transferring to Atlantic Records in 1972. They would go on to record the first of many records at Sigma Sound Studios, a base where the emergence of 'Philly Soul' is consistently linked to. Producer, Thom Bell would redefine the band in their debut record for Atlantic, 1973's Spinners. The album shapes a solid identity for the band. BBR is thrilled to release SPINNERS in a newly remastered and repackaged edition with eight bonus tracks.
TRACKLIST
01. Just Can't Get You Out Of My Mind 3:42
02. Just You And Me Baby 3:01
03. Don't Let The Green Grass Fool You 4:02
04. I Could Never (Repay Your Love) 6:58
05. I'll Be Around 3:12
06. One Of A Kind (Love Affair) 3:32
07. We Belong Together 4:15
08. Ghetto Child 3:49
09. How Could I Let You Get Away 3:46
10. Could It Be I'm Falling In Love 4:16
11. (Oh Lord) I Wish I Could Sleep (Bonus Track) 3:06
12. I Just Gotta Make It Happen (Bonus Track) 3:33
13. Mr. Big Man (Bonus Track) 4:06
14. You Sure Are Nasty (Bonus Track) 3:32
15. I'll Be Around (Mike Maurro Remix) (Bonus Track) 7:06
16. Could It Be I'm Falling In Love (A Tom Moulton Mix) (Bonus Track) 6:40
17. One Of A Kind (Love Affair) (A Tom Moulton Mix) (Bonus Track) 5:50
18. I'll Be Around (Single Version) (Bonus Track) 3:10