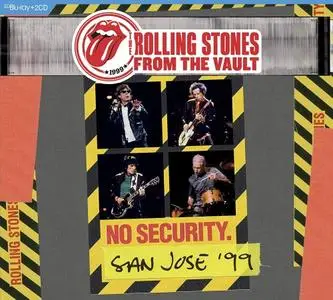 The Rolling Stones - From The Vault: No Security - San Jose '99 (2018)
Blu-ray: MPEG-4 AVC 1080i, 29,970 fps, 16:9, High Profile 4.1
LPCM 2.0, 48 kHz, 1536 kbps / DTS-HD MA 5.1, 48 kHz, 2942 kbps
Rock | 01:58:07 | ~ 32.96 Gb
The Rolling Stones' No Security tour ran from January to June 1999 through North America and Europe. It followed on from the colossal Bridges To Babylon tour and took its name from the "No Security" live album recorded on that 1997/98 tour. In reaction to the huge stadiums played on Bridges To Babylon the conscious decision was made to book smaller venues for the initial North American leg of the No Security tour. This latest addition to the acclaimed From The Vaults series was filmed at the San Jose Arena in front of an audience of a little over 30,000 (intimate by Rolling Stones standards!) at the end of the North American dates. Previously unreleased, it captures the band in top form playing a set that spans from mid-sixties hit singles up to the then current Bridges To Babylon album.
Iron Maiden - The Book Of Souls: Live Chapter (2017):
Tracklist:
1. Jumpin' Jack Flash
2. Bitch
3. You Got Me Rocking
4. Respectable
5. Honky Tonk Women
6. I Got The Blues
7. Saint Of Me
8. Some Girls
9. Paint It Black
10. You Got The Silver
11. Before They Make Me Run
12. Out Of Control
13. Route 66
14. Get Off Of My Cloud
15. Midnight Rambler
16. Tumbling Dice
17. It's Only Rock 'n' Roll (But I Like It)
18. Start Me Up
19. Brown Sugar
20. Sympathy For The Devil
Disc Title: The.Rolling.Stones.From.The.Vault.No.Security.San.Jose.99.2018.1080i.MBluRay.AVC.DTS-HD.MA.5.1-HDBEE
Disc Size: 34 482 690 070 bytes
Protection: AACS
BD-Java: No
BDInfo: 0.7.3.3
Notes:
BDINFO HOME:
Cinema Squid
http://www.cinemasquid.com/blu-ray/tools/bdinfo
INCLUDES FORUMS REPORT FOR:
AVS Forum Blu-ray Audio and Video Specifications Thread
http://www.avsforum.com/avs-vb/showthread.php?t=1155731
WARNING: Report is incomplete because: Scan has not been run.
********************
PLAYLIST: 00002.MPLS
********************
<–- BEGIN FORUMS PASTE –->

                                                                                                                Total   Video                                             
Title                                                           Codec   Length  Movie Size      Disc Size       Bitrate Bitrate Main Audio Track                          Secondary Audio Track
-----                                                           ------  ------- --------------  --------------  ------- ------- ------------------                        ---------------------
00002.MPLS                                                      AVC     1:58:07 0               34 482 690 070  0,00    0,00    LPCM 2.0 1536Kbps (48kHz/16-bit)          DTS-HD Master 5.1 (48kHz/16-bit)



DISC INFO:

Disc Title:     The.Rolling.Stones.From.The.Vault.No.Security.San.Jose.99.2018.1080i.MBluRay.AVC.DTS-HD.MA.5.1-HDBEE
Disc Size:      34 482 690 070 bytes
Protection:     AACS
BD-Java:        No
BDInfo:         0.7.3.3

PLAYLIST REPORT:

Name:                   00002.MPLS
Length:                 1:58:07.447 (h:m:s.ms)
Size:                   0 bytes
Total Bitrate:          0,00 Mbps

VIDEO:

Codec                   Bitrate             Description     
-----                   -------             -----------     
MPEG-4 AVC Video        0 kbps              1080i / 29,970 fps / 16:9 / High Profile 4.1

AUDIO:

Codec                           Language        Bitrate         Description     
-----                           --------        -------         -----------     
LPCM Audio                      English         1536 kbps       2.0 / 48 kHz / 1536 kbps / 16-bit
DTS-HD Master Audio             English         0 kbps          5.1 / 48 kHz / 16-bit (DTS Core: 5.1 / 48 kHz / 1509 kbps / 16-bit)

FILES:

Name            Time In         Length          Size            Total Bitrate   
----            -------         ------          ----            -------------   
00002.M2TS      0:00:00.000     1:58:06.446     0               0               
00007.M2TS      1:58:06.446     0:00:01.000     0               0               

CHAPTERS:

Number          Time In         Length          Avg Video Rate  Max 1-Sec Rate  Max 1-Sec Time  Max 5-Sec Rate  Max 5-Sec Time  Max 10Sec Rate  Max 10Sec Time  Avg Frame Size  Max Frame Size  Max Frame Time  
------          -------         ------          --------------  --------------  --------------  --------------  --------------  --------------  --------------  --------------  --------------  --------------  
1               0:00:00.000     0:01:37.530     0 kbps          0 kbps          00:00:00.000    0 kbps          00:00:00.000    0 kbps          00:00:00.000    0 bytes         0 bytes         00:00:00.000    
2               0:01:37.530     0:03:45.758     0 kbps          0 kbps          00:00:00.000    0 kbps          00:00:00.000    0 kbps          00:00:00.000    0 bytes         0 bytes         00:00:00.000    
3               0:05:23.289     0:05:05.772     0 kbps          0 kbps          00:00:00.000    0 kbps          00:00:00.000    0 kbps          00:00:00.000    0 bytes         0 bytes         00:00:00.000    
4               0:10:29.061     0:03:47.427     0 kbps          0 kbps          00:00:00.000    0 kbps          00:00:00.000    0 kbps          00:00:00.000    0 bytes         0 bytes         00:00:00.000    
5               0:14:16.488     0:03:47.093     0 kbps          0 kbps          00:00:00.000    0 kbps          00:00:00.000    0 kbps          00:00:00.000    0 bytes         0 bytes         00:00:00.000    
6               0:18:03.582     0:05:03.102     0 kbps          0 kbps          00:00:00.000    0 kbps          00:00:00.000    0 kbps          00:00:00.000    0 bytes         0 bytes         00:00:00.000    
7               0:23:06.685     0:04:01.274     0 kbps          0 kbps          00:00:00.000    0 kbps          00:00:00.000    0 kbps          00:00:00.000    0 bytes         0 bytes         00:00:00.000    
8               0:27:07.959     0:05:58.224     0 kbps          0 kbps          00:00:00.000    0 kbps          00:00:00.000    0 kbps          00:00:00.000    0 bytes         0 bytes         00:00:00.000    
9               0:33:06.184     0:05:18.151     0 kbps          0 kbps          00:00:00.000    0 kbps          00:00:00.000    0 kbps          00:00:00.000    0 bytes         0 bytes         00:00:00.000    
10              0:38:24.335     0:10:00.099     0 kbps          0 kbps          00:00:00.000    0 kbps          00:00:00.000    0 kbps          00:00:00.000    0 bytes         0 bytes         00:00:00.000    
11              0:48:24.434     0:04:29.168     0 kbps          0 kbps          00:00:00.000    0 kbps          00:00:00.000    0 kbps          00:00:00.000    0 bytes         0 bytes         00:00:00.000    
12              0:52:53.603     0:03:44.624     0 kbps          0 kbps          00:00:00.000    0 kbps          00:00:00.000    0 kbps          00:00:00.000    0 bytes         0 bytes         00:00:00.000    
13              0:56:38.228     0:08:38.918     0 kbps          0 kbps          00:00:00.000    0 kbps          00:00:00.000    0 kbps          00:00:00.000    0 bytes         0 bytes         00:00:00.000    
14              1:05:17.146     0:03:23.870     0 kbps          0 kbps          00:00:00.000    0 kbps          00:00:00.000    0 kbps          00:00:00.000    0 bytes         0 bytes         00:00:00.000    
15              1:08:41.016     0:03:16.829     0 kbps          0 kbps          00:00:00.000    0 kbps          00:00:00.000    0 kbps          00:00:00.000    0 bytes         0 bytes         00:00:00.000    
16              1:11:57.846     0:13:40.753     0 kbps          0 kbps          00:00:00.000    0 kbps          00:00:00.000    0 kbps          00:00:00.000    0 bytes         0 bytes         00:00:00.000    
17              1:25:38.600     0:04:42.749     0 kbps          0 kbps          00:00:00.000    0 kbps          00:00:00.000    0 kbps          00:00:00.000    0 bytes         0 bytes         00:00:00.000    
18              1:30:21.349     0:05:28.861     0 kbps          0 kbps          00:00:00.000    0 kbps          00:00:00.000    0 kbps          00:00:00.000    0 bytes         0 bytes         00:00:00.000    
19              1:35:50.211     0:04:22.295     0 kbps          0 kbps          00:00:00.000    0 kbps          00:00:00.000    0 kbps          00:00:00.000    0 bytes         0 bytes         00:00:00.000    
20              1:40:12.506     0:07:35.421     0 kbps          0 kbps          00:00:00.000    0 kbps          00:00:00.000    0 kbps          00:00:00.000    0 bytes         0 bytes         00:00:00.000    
21              1:47:47.928     0:10:18.517     0 kbps          0 kbps          00:00:00.000    0 kbps          00:00:00.000    0 kbps          00:00:00.000    0 bytes         0 bytes         00:00:00.000    
22              1:58:06.446     0:00:01.001     0 kbps          0 kbps          00:00:00.000    0 kbps          00:00:00.000    0 kbps          00:00:00.000    0 bytes         0 bytes         00:00:00.000    

STREAM DIAGNOSTICS:

File            PID             Type            Codec           Language                Seconds                 Bitrate                 Bytes           Packets         
----            ---             ----            -----           --------                --------------          --------------          -------------   -----           
00002.M2TS      4113 (0x1011)   0x1B            AVC                                     0                       0                       0               0               
00002.M2TS      4352 (0x1100)   0x80            LPCM            eng (English)           0                       0                       0               0               
00002.M2TS      4353 (0x1101)   0x86            DTS-HD MA       eng (English)           0                       0                       0               0               
00007.M2TS      4113 (0x1011)   0x1B            AVC                                     0                       0                       0               0               


<–– END FORUMS PASTE ––>
QUICK SUMMARY:
Disc Title: The.Rolling.Stones.From.The.Vault.No.Security.San.Jose.99.2018.1080i.MBluRay.AVC.DTS-HD.MA.5.1-HDBEE
Disc Size: 34 482 690 070 bytes
Protection: AACS
BD-Java: No
Playlist: 00002.MPLS
Size: 0 bytes
Length: 1:58:07.447
Total Bitrate: 0,00 Mbps
Video: MPEG-4 AVC Video / 0 kbps / 1080i / 29,970 fps / 16:9 / High Profile 4.1
Audio: English / LPCM Audio / 2.0 / 48 kHz / 1536 kbps / 16-bit
Audio: English / DTS-HD Master Audio / 5.1 / 48 kHz / 16-bit (DTS Core: 5.1 / 48 kHz / 1509 kbps / 16-bit)
********************
PLAYLIST: 00004.MPLS
********************
<–- BEGIN FORUMS PASTE –->

                                                                                                                Total   Video                                             
Title                                                           Codec   Length  Movie Size      Disc Size       Bitrate Bitrate Main Audio Track                          Secondary Audio Track
-----                                                           ------  ------- --------------  --------------  ------- ------- ------------------                        ---------------------
00004.MPLS                                                      AVC     0:00:21 0               34 482 690 070  0,00    0,00                                              



DISC INFO:

Disc Title:     The.Rolling.Stones.From.The.Vault.No.Security.San.Jose.99.2018.1080i.MBluRay.AVC.DTS-HD.MA.5.1-HDBEE
Disc Size:      34 482 690 070 bytes
Protection:     AACS
BD-Java:        No
BDInfo:         0.7.3.3

PLAYLIST REPORT:

Name:                   00004.MPLS
Length:                 0:00:21.020 (h:m:s.ms)
Size:                   0 bytes
Total Bitrate:          0,00 Mbps

VIDEO:

Codec                   Bitrate             Description     
-----                   -------             -----------     
MPEG-4 AVC Video        0 kbps              1080i / 29,970 fps / 16:9 / High Profile 4.1

FILES:

Name            Time In         Length          Size            Total Bitrate   
----            -------         ------          ----            -------------   
00005.M2TS      0:00:00.000     0:00:10.510     0               0               
00006.M2TS      0:00:10.510     0:00:10.510     0               0               

CHAPTERS:

Number          Time In         Length          Avg Video Rate  Max 1-Sec Rate  Max 1-Sec Time  Max 5-Sec Rate  Max 5-Sec Time  Max 10Sec Rate  Max 10Sec Time  Avg Frame Size  Max Frame Size  Max Frame Time  
------          -------         ------          --------------  --------------  --------------  --------------  --------------  --------------  --------------  --------------  --------------  --------------  
1               0:00:00.000     0:00:21.020     0 kbps          0 kbps          00:00:00.000    0 kbps          00:00:00.000    0 kbps          00:00:00.000    0 bytes         0 bytes         00:00:00.000    

STREAM DIAGNOSTICS:

File            PID             Type            Codec           Language                Seconds                 Bitrate                 Bytes           Packets         
----            ---             ----            -----           --------                --------------          --------------          -------------   -----           
00005.M2TS      4113 (0x1011)   0x1B            AVC                                     0                       0                       0               0               
00006.M2TS      4113 (0x1011)   0x1B            AVC                                     0                       0                       0               0               


<–– END FORUMS PASTE ––>
QUICK SUMMARY:
Disc Title: The.Rolling.Stones.From.The.Vault.No.Security.San.Jose.99.2018.1080i.MBluRay.AVC.DTS-HD.MA.5.1-HDBEE
Disc Size: 34 482 690 070 bytes
Protection: AACS
BD-Java: No
Playlist: 00004.MPLS
Size: 0 bytes
Length: 0:00:21.020
Total Bitrate: 0,00 Mbps
Video: MPEG-4 AVC Video / 0 kbps / 1080i / 29,970 fps / 16:9 / High Profile 4.1
********************
PLAYLIST: 00003.MPLS
********************
<–- BEGIN FORUMS PASTE –->

                                                                                                                Total   Video                                             
Title                                                           Codec   Length  Movie Size      Disc Size       Bitrate Bitrate Main Audio Track                          Secondary Audio Track
-----                                                           ------  ------- --------------  --------------  ------- ------- ------------------                        ---------------------
00003.MPLS                                                      AVC     0:00:20 0               34 482 690 070  0,00    0,00    LPCM 2.0 1536Kbps (48kHz/16-bit)          



DISC INFO:

Disc Title:     The.Rolling.Stones.From.The.Vault.No.Security.San.Jose.99.2018.1080i.MBluRay.AVC.DTS-HD.MA.5.1-HDBEE
Disc Size:      34 482 690 070 bytes
Protection:     AACS
BD-Java:        No
BDInfo:         0.7.3.3

PLAYLIST REPORT:

Name:                   00003.MPLS
Length:                 0:00:20.053 (h:m:s.ms)
Size:                   0 bytes
Total Bitrate:          0,00 Mbps

VIDEO:

Codec                   Bitrate             Description     
-----     			  		  		  		 	 	  	 			   		   	  		 			  		  		  	 			   		  	   		  		  		 	    	 			   		   	  		 		   			  				               -------             -----------     
MPEG-4 AVC Video        0 kbps              1080i / 29,970 fps / 16:9 / High Profile 4.1

AUDIO:

Codec                           Language        Bitrate         Description     
-----                           --------        -------         -----------     
LPCM Audio                      English         1536 kbps       2.0 / 48 kHz / 1536 kbps / 16-bit

FILES:

Name            Time In         Length          Size            Total Bitrate   
----            -------         ------          ----            -------------   
00003.M2TS      0:00:00.000     0:00:20.053     0               0               

CHAPTERS:

Number          Time In         Length          Avg Video Rate  Max 1-Sec Rate  Max 1-Sec Time  Max 5-Sec Rate  Max 5-Sec Time  Max 10Sec Rate  Max 10Sec Time  Avg Frame Size  Max Frame Size  Max Frame Time  
------          -------         ------          --------------  --------------  --------------  --------------  --------------  --------------  --------------  --------------  --------------  --------------  
1               0:00:00.000     0:00:20.053     0 kbps          0 kbps          00:00:00.000    0 kbps          00:00:00.000    0 kbps          00:00:00.000    0 bytes         0 bytes         00:00:00.000    

STREAM DIAGNOSTICS:

File            PID             Type            Codec           Language                Seconds                 Bitrate                 Bytes           Packets         
----            ---             ----            -----           --------                --------------          --------------          -------------   -----           
00003.M2TS      4113 (0x1011)   0x1B            AVC                                     0                       0                       0               0               
00003.M2TS      4352 (0x1100)   0x80            LPCM            eng (English)           0                       0                       0               0               


<–– END FORUMS PASTE ––>
QUICK SUMMARY:
Disc Title: The.Rolling.Stones.From.The.Vault.No.Security.San.Jose.99.2018.1080i.MBluRay.AVC.DTS-HD.MA.5.1-HDBEE
Disc Size: 34 482 690 070 bytes
Protection: AACS
BD-Java: No
Playlist: 00003.MPLS
Size: 0 bytes
Length: 0:00:20.053
Total Bitrate: 0,00 Mbps
Video: MPEG-4 AVC Video / 0 kbps / 1080i / 29,970 fps / 16:9 / High Profile 4.1
Audio: English / LPCM Audio / 2.0 / 48 kHz / 1536 kbps / 16-bit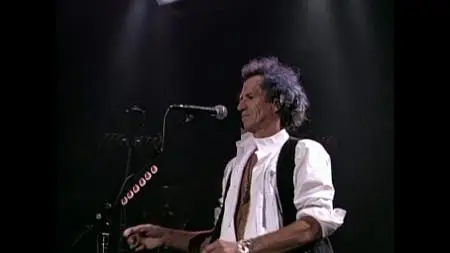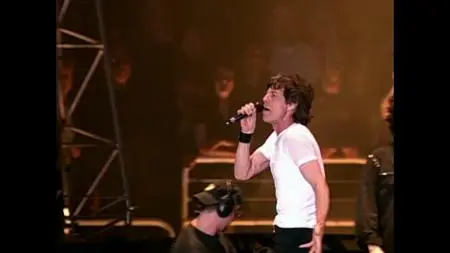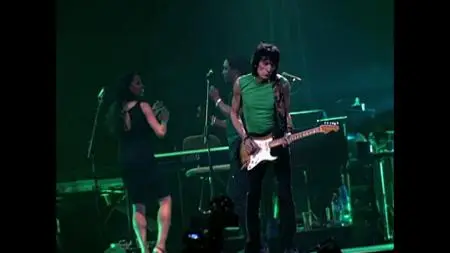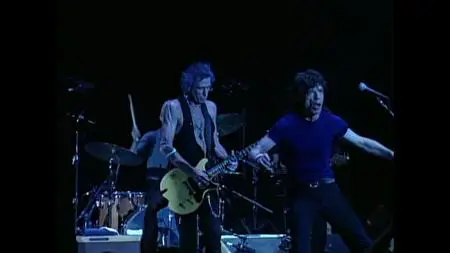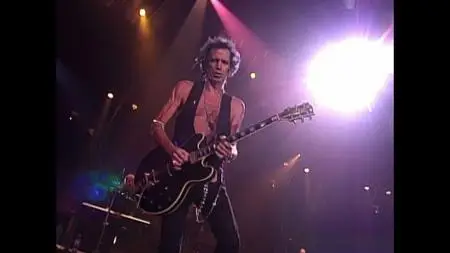 All thanks go to anbelk27