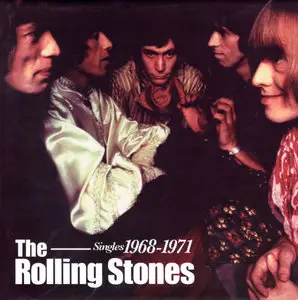 The Rolling Stones - Singles 1968-1971 [2005, ABKCO, 0X01-1221-2]
9CDs | no DVD | Rock | EAC Rip | Flac(Tracks) + Cue + Log | MP3 CBR 320Kbps
Art(300dpi) Included | ABKCO, 0X01-1221-2 | ~764 + 444 Mb | FSonic, FServe, Uploaded
The third in a series of handsome box sets, SINGLES 1968-1971 is yet another must-have for hardcore Rolling Stones fans. As with the earlier installments, the collection presents the original 45's in CD format, along with a booklet of informative liner notes, vintage photos, and promotional artwork.

Although the "Jumpin' Jack Flash" B-side, "Child of the Moon," finds the Stones still attempting to keep pace with the Beatles (the song clearly echoes Lennon/McCartney's "Rain"), the aforementioned A-side presents the group living up to their reputation as the World's Greatest Rock & Roll Band with blazing abandon. Given Brian Jones's 1969 death and his subsequent replacement by a young Mick Taylor, the era was clearly a transitional period for the Stones, and the music reflects this, most notably in the country twang of "Honky Tonk Women" and the wistful "Wild Horses." A particular treat for Jagger fans is the inclusion of his strutting "Memo from Turner" single, taken from the film PERFORMANCE, along with the Ry Cooder instrumental "Natural Magic." The set also includes a "Sympathy for the Devil" single updated with 2003 remixes and a DVD featuring four videos.

The third and final volume in a series of lilmited edition boxed sets chronicling the rise of the Stones as single chart hit makers from the '60's on. There are nine CD singles, the 10th disc in the set is a bonus DVD which features "Time is on My Side" from the Ed Sullivan Show, "Have You Seen Your Mother, Baby," "Standing in the Shadow" (live), "Jumpin' Jack Flash," "Sympathy for the Devil" (Neptunes Remix).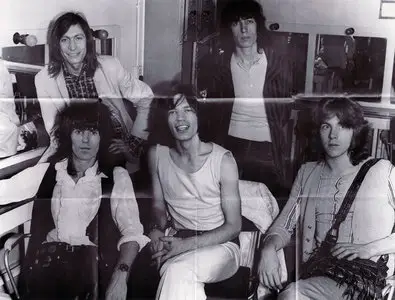 The Rolling Stones - Singles 1968-1971 [2005, ABKCO, 0X01-1221-2]: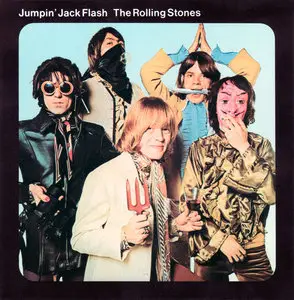 The Rolling Stones - Jumpin' Jack Flash
Tracklist:
1. Jumpin' Jack Flash (3:38) - Released May 1968 (US and UK)
2. Child Of The Moon (rmk) (3:12) - Released May 1968 (US and UK)
EAC extraction logfile from 23. May 2008, 1:46 for CD
The Rolling Stones / Singles 1968-1971 (Disc 01)

Used drive : DVDRW IDE 16X Adapter: 1 ID: 1
Read mode : Secure with NO C2, accurate stream, disable cache
Read offset correction : 12
Overread into Lead-In and Lead-Out : No

Used output format : C:\Program Files\FLAC\flac.exe (User Defined Encoder)
320 kBit/s
Additional command line options : -8 -V -T "ARTIST=%a" -T "TITLE=%t" -T "ALBUM=%g" -T "DATE=%y" -T "TRACKNUMBER=%n" -T "GENRE=%m" -T "COMMENT=EAC FLAC 1.2.1 -8" %s

Other options :
Fill up missing offset samples with silence : Yes
Delete leading and trailing silent blocks : No
Native Win32 interface for Win NT & 2000


Track 1
Filename E:\My Shared Files\The Rolling Stones - Singles 1968-1971 (2005) [FLAC] {9-CD + 1-DVD Ltd. Ed. Box Set}\Disc 01\01 - Jumpin' Jack Flash.wav

Pre-gap length 0:00:02.00

Peak level 99.8 %
Track quality 100.0 %
Test CRC F48A00A5
Copy CRC F48A00A5
Copy OK

Track 2
Filename E:\My Shared Files\The Rolling Stones - Singles 1968-1971 (2005) [FLAC] {9-CD + 1-DVD Ltd. Ed. Box Set}\Disc 01\02 - Child Of The Moon (rmk).wav

Pre-gap length 0:00:00.02

Peak level 99.8 %
Track quality 100.0 %
Test CRC 08B83277
Copy CRC 08B83277
Copy OK

No errors occured


End of status report

AUDIOCHECKER v2.0 beta (build 457) - by Dester - opdester@freemail.hu
~~~~~~~~~~~~~~~~~~~~~~~~~~~~~~~~~~
-=== DO NOT EDIT THIS FILE! ===-

Path: …\Cd

01 -=- 01 - Jumpin' Jack Flash.flac -=- CDDA (100%)
02 -=- 02 - Child Of The Moon (rmk).flac -=- CDDA (100%)

Summary 100,00% CDDA

64106244

[Verification date: 07.03.2011 13:59:32]
[Disc ID: 0000b819-0001e86c-06019a02]
Track [ CRC ] Status
01 [ec7ed39b] (03/11) Accurately ripped as in pressing(s) #2
02 [16f3fcf0] (03/10) Accurately ripped as in pressing(s) #2

Track [ CRC32 ] [W/O NULL] [ LOG ]
– [4544D0DD] [2B7B2E65]
01 [F48A00A5] [7E5AC2E5] CRC32
02 [08B83277] [A5FB2DD3] CRC32

––––––––––––––––––––––––––––––––––––––––––––––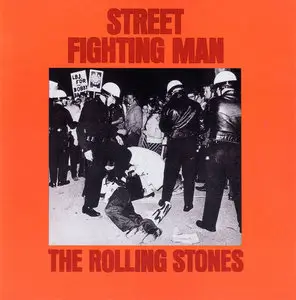 The Rolling Stones - Street Fighting Man
Tracklist:
1. Street Fighting Man (3:09) - Released August 1968 (US) July 1970 and June 1971 (UK)
2. No Expectations (3:55) - Released August 1968 (US)
3. Surprise Surprise (2:31) - Released July 1970 nad June 1971 (UK)
4. Everybody Needs Somebody To Love (5:03) - Released June 1971 (UK)
EAC extraction logfile from 23. May 2008, 2:19 for CD
The Rolling Stones / Singles 1968-1971 (Disc 02)

Used drive : DVDRW IDE 16X Adapter: 1 ID: 1
Read mode : Secure with NO C2, accurate stream, disable cache
Read offset correction : 12
Overread into Lead-In and Lead-Out : No

Used output format : C:\Program Files\FLAC\flac.exe (User Defined Encoder)
320 kBit/s
Additional command line options : -8 -V -T "ARTIST=%a" -T "TITLE=%t" -T "ALBUM=%g" -T "DATE=%y" -T "TRACKNUMBER=%n" -T "GENRE=%m" -T "COMMENT=EAC FLAC 1.2.1 -8" %s

Other options :
Fill up missing offset samples with silence : Yes
Delete leading and trailing silent blocks : No
Native Win32 interface for Win NT & 2000


Track 1
Filename E:\My Shared Files\The Rolling Stones - Singles 1968-1971 (2005) [FLAC] {9-CD + 1-DVD Ltd. Ed. Box Set}\Disc 02\01 - Street Fighting Man.wav

Pre-gap length 0:00:02.00

Peak level 85.8 %
Track quality 100.0 %
Test CRC B1B6D90B
Copy CRC B1B6D90B
Copy OK

Track 2
Filename E:\My Shared Files\The Rolling Stones - Singles 1968-1971 (2005) [FLAC] {9-CD + 1-DVD Ltd. Ed. Box Set}\Disc 02\02 - No Expectations.wav

Pre-gap length 0:00:01.57

Peak level 97.2 %
Track quality 100.0 %
Test CRC A2C91B46
Copy CRC A2C91B46
Copy OK

Track 3
Filename E:\My Shared Files\The Rolling Stones - Singles 1968-1971 (2005) [FLAC] {9-CD + 1-DVD Ltd. Ed. Box Set}\Disc 02\03 - Surprise Surprise.wav

Pre-gap length 0:00:00.43

Peak level 99.8 %
Track quality 100.0 %
Test CRC 5F81985E
Copy CRC 5F81985E
Copy OK

Track 4
Filename E:\My Shared Files\The Rolling Stones - Singles 1968-1971 (2005) [FLAC] {9-CD + 1-DVD Ltd. Ed. Box Set}\Disc 02\04 - Everybody Needs Somebody To Love.wav

Pre-gap length 0:00:01.60

Peak level 99.7 %
Track quality 100.0 %
Test CRC 25998336
Copy CRC 25998336
Copy OK

No errors occured


End of status report

AUDIOCHECKER v2.0 beta (build 457) - by Dester - opdester@freemail.hu
~~~~~~~~~~~~~~~~~~~~~~~~~~~~~~~~~~
-=== DO NOT EDIT THIS FILE! ===-

Path: …\Cd

01 -=- 01 - Street Fighting Man.flac -=- CDDA (100%)
02 -=- 02 - No Expectations.flac -=- CDDA (100%)
03 -=- 03 - Surprise Surprise.flac -=- CDDA (86%)
04 -=- 04 - Everybody Needs Somebody To Love.flac -=- CDDA (99%)

Summary 96,25% CDDA

115124756

[Verification date: 07.03.2011 13:59:56]
[Disc ID: 00025e21-00098eb3-2d036f04]
Track [ CRC ] Status
01 [1a1868ef] (03/12) Accurately ripped as in pressing(s) #2
02 [2585f9f5] (03/12) Accurately ripped as in pressing(s) #2
03 [fd5fc9a4] (03/12) Accurately ripped as in pressing(s) #2
04 [067ceb36] (03/10) Accurately ripped as in pressing(s) #2

Track [ CRC32 ] [W/O NULL] [ LOG ]
– [80C3E06F] [0205A800]
01 [B1B6D90B] [00F7BD4B] CRC32
02 [A2C91B46] [ABC50423] CRC32
03 [5F81985E] [36DB57CB] CRC32
04 [25998336] [839AD13D] CRC32

––––––––––––––––––––––––––––––––––––––––––––––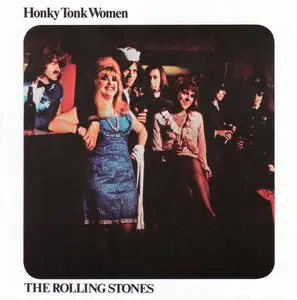 The Rolling Stones - Honky Tonk Women
Tracklist:
1. Honky Tonk Women (3:01) - Released June 1969 (US) and July 1969 (UK)
2. You Can't Always Get What You Want (4:49) - Released June 1969 (US) and July 1969 (UK)
EAC extraction logfile from 23. May 2008, 2:39 for CD
The Rolling Stones / Singles 1968-1971 (Disc 03)

Used drive : DVDRW IDE 16X Adapter: 1 ID: 1
Read mode : Secure with NO C2, accurate stream, disable cache
Read offset correction : 12
Overread into Lead-In and Lead-Out : No

Used output format : C:\Program Files\FLAC\flac.exe (User Defined Encoder)
320 kBit/s
Additional command line options : -8 -V -T "ARTIST=%a" -T "TITLE=%t" -T "ALBUM=%g" -T "DATE=%y" -T "TRACKNUMBER=%n" -T "GENRE=%m" -T "COMMENT=EAC FLAC 1.2.1 -8" %s

Other options :
Fill up missing offset samples with silence : Yes
Delete leading and trailing silent blocks : No
Native Win32 interface for Win NT & 2000


Track 1
Filename E:\My Shared Files\The Rolling Stones - Singles 1968-1971 (2005) [FLAC] {9-CD + 1-DVD Ltd. Ed. Box Set}\Disc 03\01 - Honky Tonk Women.wav

Pre-gap length 0:00:02.00

Peak level 99.8 %
Track quality 100.0 %
Test CRC 52DC77B2
Copy CRC 52DC77B2
Copy OK

Track 2
Filename E:\My Shared Files\The Rolling Stones - Singles 1968-1971 (2005) [FLAC] {9-CD + 1-DVD Ltd. Ed. Box Set}\Disc 03\02 - You Can't Always Get What You Want.wav

Pre-gap length 0:00:01.57

Peak level 99.8 %
Track quality 100.0 %
Test CRC 66DDD95D
Copy CRC 66DDD95D
Copy OK

No errors occured


End of status report

AUDIOCHECKER v2.0 beta (build 457) - by Dester - opdester@freemail.hu
~~~~~~~~~~~~~~~~~~~~~~~~~~~~~~~~~~
-=== DO NOT EDIT THIS FILE! ===-

Path: …\Cd

01 -=- 01 - Honky Tonk Women.flac -=- CDDA (100%)
02 -=- 02 - You Can't Always Get What You Want.flac -=- CDDA (100%)

Summary 100,00% CDDA

167749476

[Verification date: 07.03.2011 14:00:15]
[Disc ID: 0000bf1f-0002083c-0e01d702]
Track [ CRC ] Status
01 [d8c03131] (03/10) Accurately ripped as in pressing(s) #2
02 [d5079606] (03/08) Accurately ripped as in pressing(s) #2
Offsetted by -1903:
01 [20149346] (07/10) Partial match to pressing(s) #1
02 [e9171b32] (00/08) No matches

Track [ CRC32 ] [W/O NULL] [ LOG ]
– [1783094A] [98285D4C]
01 [52DC77B2] [A3C45D94] CRC32
02 [66DDD95D] [BD373EFF] CRC32

––––––––––––––––––––––––––––––––––––––––––––––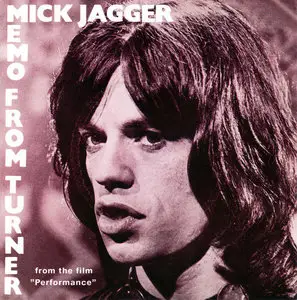 The Rolling Stones - Memo From Turner
Tracklist:
1. Memo From Turner (4:08) - Released November 1970 (UK)
2. Natural Magic (Ry Cooder Inst. From The Film 'Performance') (1:39) - Released November 1970 (UK)
EAC extraction logfile from 23. May 2008, 2:50 for CD
The Rolling Stones / Singles 1968-1971 (Disc 04)

Used drive : DVDRW IDE 16X Adapter: 1 ID: 1
Read mode : Secure with NO C2, accurate stream, disable cache
Read offset correction : 12
Overread into Lead-In and Lead-Out : No

Used output format : C:\Program Files\FLAC\flac.exe (User Defined Encoder)
320 kBit/s
Additional command line options : -8 -V -T "ARTIST=%a" -T "TITLE=%t" -T "ALBUM=%g" -T "DATE=%y" -T "TRACKNUMBER=%n" -T "GENRE=%m" -T "COMMENT=EAC FLAC 1.2.1 -8" %s

Other options :
Fill up missing offset samples with silence : Yes
Delete leading and trailing silent blocks : No
Native Win32 interface for Win NT & 2000


Track 1
Filename E:\My Shared Files\The Rolling Stones - Singles 1968-1971 (2005) [FLAC] {9-CD + 1-DVD Ltd. Ed. Box Set}\Disc 04\01 - Memo From Turner.wav

Pre-gap length 0:00:02.00

Peak level 99.8 %
Track quality 100.0 %
Test CRC B2B6989E
Copy CRC B2B6989E
Copy OK

Track 2
Filename E:\My Shared Files\The Rolling Stones - Singles 1968-1971 (2005) [FLAC] {9-CD + 1-DVD Ltd. Ed. Box Set}\Disc 04\02 - Natural Magic (Ry Cooder Inst. From The Film 'Performance').wav

Pre-gap length 0:00:01.42

Peak level 78.7 %
Track quality 100.0 %
Test CRC 4277890F
Copy CRC 4277890F
Copy OK

No errors occured


End of status report

AUDIOCHECKER v2.0 beta (build 457) - by Dester - opdester@freemail.hu
~~~~~~~~~~~~~~~~~~~~~~~~~~~~~~~~~~
-=== DO NOT EDIT THIS FILE! ===-

Path: …\Cd

01 -=- 01 - Memo From Turner.flac -=- CDDA (100%)
02 -=- 02 - Natural Magic (Ry Cooder Inst. From The Film 'Performance').flac -=- CDDA (99%)

Summary 99,50% CDDA

16598068

[Verification date: 07.03.2011 14:00:32]
[Disc ID: 0000ae94-0001c304-09015b02]
Track [ CRC ] Status
01 [ca571adf] (03/11) Accurately ripped as in pressing(s) #2
02 [b1b641a4] (03/11) Accurately ripped as in pressing(s) #2

Track [ CRC32 ] [W/O NULL] [ LOG ]
– [8957681D] [37E36218]
01 [B2B6989E] [4D2A14AC] CRC32
02 [4277890F] [3090960C] CRC32

––––––––––––––––––––––––––––––––––––––––––––––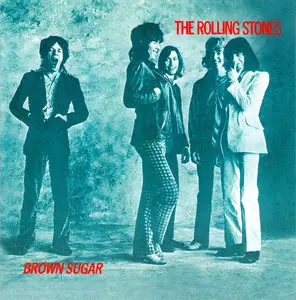 The Rolling Stones - Brown Sugar
Tracklist:
1. Brown Sugar (3:49) - Released April 1971 (UK) and May 1971 (US)
2. Bitch (3:36) - Released April 1971 (UK) and May 1971 (US)
EAC extraction logfile from 23. May 2008, 2:59 for CD
The Rolling Stones / Singles 1968-1971 (Disc 05)

Used drive : DVDRW IDE 16X Adapter: 1 ID: 1
Read mode : Secure with NO C2, accurate stream, disable cache
Read offset correction : 12
Overread into Lead-In and Lead-Out : No

Used output format : C:\Program Files\FLAC\flac.exe (User Defined Encoder)
320 kBit/s
Additional command line options : -8 -V -T "ARTIST=%a" -T "TITLE=%t" -T "ALBUM=%g" -T "DATE=%y" -T "TRACKNUMBER=%n" -T "GENRE=%m" -T "COMMENT=EAC FLAC 1.2.1 -8" %s

Other options :
Fill up missing offset samples with silence : Yes
Delete leading and trailing silent blocks : No
Native Win32 interface for Win NT & 2000


Track 1
Filename E:\My Shared Files\The Rolling Stones - Singles 1968-1971 (2005) [FLAC] {9-CD + 1-DVD Ltd. Ed. Box Set}\Disc 05\01 - Brown Sugar.wav

Pre-gap length 0:00:02.00

Peak level 91.0 %
Track quality 100.0 %
Test CRC BB1FC6F4
Copy CRC BB1FC6F4
Copy OK

Track 2
Filename E:\My Shared Files\The Rolling Stones - Singles 1968-1971 (2005) [FLAC] {9-CD + 1-DVD Ltd. Ed. Box Set}\Disc 05\02 - Bitch.wav

Pre-gap length 0:00:00.42

Peak level 97.7 %
Track quality 99.9 %
Test CRC 5BFAA418
Copy CRC 5BFAA418
Copy OK

No errors occured


End of status report

AUDIOCHECKER v2.0 beta (build 457) - by Dester - opdester@freemail.hu
~~~~~~~~~~~~~~~~~~~~~~~~~~~~~~~~~~
-=== DO NOT EDIT THIS FILE! ===-

Path: …\Cd

01 -=- 01 - Brown Sugar.flac -=- CDDA (100%)
02 -=- 02 - Bitch.flac -=- CDDA (100%)

Summary 100,00% CDDA

57150724

[Verification date: 07.03.2011 14:00:48]
[Disc ID: 0000c638-00020f4f-0801be02]
Track [ CRC ] Status
01 [97802daf] (03/09) Accurately ripped as in pressing(s) #2
02 [d10efbb7] (03/09) Accurately ripped as in pressing(s) #2

Track [ CRC32 ] [W/O NULL]
– [3479828C] [37A066DF]
01 [BB1FC6F4] [7581A4AF]
02 [5BFAA418] [62582FEB]

––––––––––––––––––––––––––––––––––––––––––––––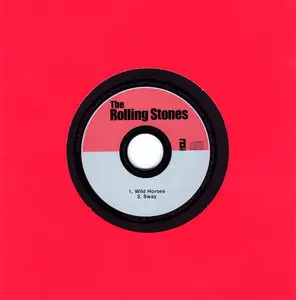 The Rolling Stones - Wild Horses
Tracklist:
1. Wild Horses (5:44) - Released June 1971 (US)
2. Sway (3:47) - Released June 1971 (US)
EAC extraction logfile from 23. May 2008, 3:07 for CD
The Rolling Stones / Singles 1968-1971 (Disc 06)

Used drive : DVDRW IDE 16X Adapter: 1 ID: 1
Read mode : Secure with NO C2, accurate stream, disable cache
Read offset correction : 12
Overread into Lead-In and Lead-Out : No

Used output format : C:\Program Files\FLAC\flac.exe (User Defined Encoder)
320 kBit/s
Additional command line options : -8 -V -T "ARTIST=%a" -T "TITLE=%t" -T "ALBUM=%g" -T "DATE=%y" -T "TRACKNUMBER=%n" -T "GENRE=%m" -T "COMMENT=EAC FLAC 1.2.1 -8" %s

Other options :
Fill up missing offset samples with silence : Yes
Delete leading and trailing silent blocks : No
Native Win32 interface for Win NT & 2000


Track 1
Filename E:\My Shared Files\The Rolling Stones - Singles 1968-1971 (2005) [FLAC] {9-CD + 1-DVD Ltd. Ed. Box Set}\Disc 06\01 - Wild Horses.wav

Pre-gap length 0:00:02.00

Peak level 89.7 %
Track quality 100.0 %
Test CRC 07C404FB
Copy CRC 07C404FB
Copy OK

Track 2
Filename E:\My Shared Files\The Rolling Stones - Singles 1968-1971 (2005) [FLAC] {9-CD + 1-DVD Ltd. Ed. Box Set}\Disc 06\02 - Sway.wav

Pre-gap length 0:00:01.38

Peak level 94.4 %
Track quality 100.0 %
Test CRC B285E193
Copy CRC B285E193
Copy OK

No errors occured


End of status report

AUDIOCHECKER v2.0 beta (build 457) - by Dester - opdester@freemail.hu
~~~~~~~~~~~~~~~~~~~~~~~~~~~~~~~~~~
-=== DO NOT EDIT THIS FILE! ===-

Path: …\Cd

01 -=- 01 - Wild Horses.flac -=- CDDA (100%)
02 -=- 02 - Sway.flac -=- CDDA (100%)

Summary 100,00% CDDA

124833460

[Verification date: 07.03.2011 14:01:06]
[Disc ID: 00010c7a-0002c093-0f023c02]
Track [ CRC ] Status
01 [537abeb7] (03/09) Accurately ripped as in pressing(s) #2
02 [85706892] (03/10) Accurately ripped as in pressing(s) #2

Track [ CRC32 ] [W/O NULL] [ LOG ]
– [F22808D2] [815ABDEC]
01 [07C404FB] [E1FAD41E] CRC32
02 [B285E193] [8E3131BE] CRC32


––––––––––––––––––––––––––––––––––––––––––––––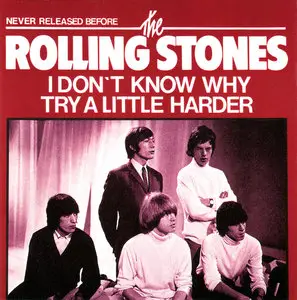 The Rolling Stones - I Don't Know Why
Tracklist:
1. I Don't Know Why (3:01) - Released May 1975 (US)
2. Try A Little Harder (2:17) - Released May 1975 (US)
EAC extraction logfile from 23. May 2008, 3:16 for CD
The Rolling Stones / Singles 1968-1971 (Disc 07)

Used drive : DVDRW IDE 16X Adapter: 1 ID: 1
Read mode : Secure with NO C2, accurate stream, disable cache
Read offset correction : 12
Overread into Lead-In and Lead-Out : No

Used output format : C:\Program Files\FLAC\flac.exe (User Defined Encoder)
320 kBit/s
Additional command line options : -8 -V -T "ARTIST=%a" -T "TITLE=%t" -T "ALBUM=%g" -T "DATE=%y" -T "TRACKNUMBER=%n" -T "GENRE=%m" -T "COMMENT=EAC FLAC 1.2.1 -8" %s

Other options :
Fill up missing offset samples with silence : Yes
Delete leading and trailing silent blocks : No
Native Win32 interface for Win NT & 2000


Track 1
Filename E:\My Shared Files\The Rolling Stones - Singles 1968-1971 (2005) [FLAC] {9-CD + 1-DVD Ltd. Ed. Box Set}\Disc 07\01 - I Don't Know Why.wav

Pre-gap length 0:00:02.00

Peak level 94.6 %
Track quality 99.9 %
Test CRC B119E4D0
Copy CRC B119E4D0
Copy OK

Track 2
Filename E:\My Shared Files\The Rolling Stones - Singles 1968-1971 (2005) [FLAC] {9-CD + 1-DVD Ltd. Ed. Box Set}\Disc 07\02 - Try A Little Harder.wav

Pre-gap length 0:00:01.10

Peak level 81.1 %
Track quality 100.0 %
Test CRC FF15CFC2
Copy CRC FF15CFC2
Copy OK

No errors occured


End of status report

AUDIOCHECKER v2.0 beta (build 457) - by Dester - opdester@freemail.hu
~~~~~~~~~~~~~~~~~~~~~~~~~~~~~~~~~~
-=== DO NOT EDIT THIS FILE! ===-

Path: …\Cd

01 -=- 01 - I Don't Know Why.flac -=- CDDA (100%)
02 -=- 02 - Try A Little Harder.flac -=- CDDA (100%)

Summary 100,00% CDDA

152498116

[Verification date: 07.03.2011 14:01:22]
[Disc ID: 000092ce-0001831e-0e013f02]
Track [ CRC ] Status
01 [63aea1f7] (03/09) Accurately ripped as in pressing(s) #2
02 [7c7d047f] (03/07) Accurately ripped as in pressing(s) #2

Track [ CRC32 ] [W/O NULL] [ LOG ]
– [7D0F913B] [AC6B260A]
01 [B119E4D0] [8E607462] CRC32
02 [FF15CFC2] [16067037] CRC32

––––––––––––––––––––––––––––––––––––––––––––––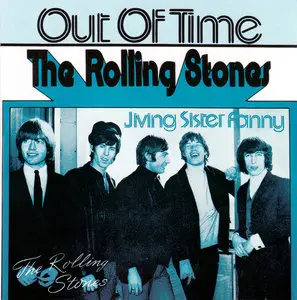 The Rolling Stones - Out Of Time
Tracklist:
1. Out Of Time (3:21) - Released August 1975 (US) and September 1975 (UK)
2. Jiving Sister Fanny (3:20) - Released August 1975 (US) and September 1975 (UK)
EAC extraction logfile from 23. May 2008, 3:25 for CD
The Rolling Stones / Singles 1968-1971 (Disc 08)

Used drive : DVDRW IDE 16X Adapter: 1 ID: 1
Read mode : Secure with NO C2, accurate stream, disable cache
Read offset correction : 12
Overread into Lead-In and Lead-Out : No

Used output format : C:\Program Files\FLAC\flac.exe (User Defined Encoder)
320 kBit/s
Additional command line options : -8 -V -T "ARTIST=%a" -T "TITLE=%t" -T "ALBUM=%g" -T "DATE=%y" -T "TRACKNUMBER=%n" -T "GENRE=%m" -T "COMMENT=EAC FLAC 1.2.1 -8" %s

Other options :
Fill up missing offset samples with silence : Yes
Delete leading and trailing silent blocks : No
Native Win32 interface for Win NT & 2000


Track 1
Filename E:\My Shared Files\The Rolling Stones - Singles 1968-1971 (2005) [FLAC] {9-CD + 1-DVD Ltd. Ed. Box Set}\Disc 08\01 - Out Of Time.wav

Pre-gap length 0:00:02.00

Peak level 99.8 %
Track quality 100.0 %
Test CRC 3C0E3A52
Copy CRC 3C0E3A52
Copy OK

Track 2
Filename E:\My Shared Files\The Rolling Stones - Singles 1968-1971 (2005) [FLAC] {9-CD + 1-DVD Ltd. Ed. Box Set}\Disc 08\02 - Jiving Sister Fanny.wav

Peak level 99.8 %
Track quality 100.0 %
Test CRC D4E986CB
Copy CRC D4E986CB
Copy OK

No errors occured


End of status report

AUDIOCHECKER v2.0 beta (build 457) - by Dester - opdester@freemail.hu
~~~~~~~~~~~~~~~~~~~~~~~~~~~~~~~~~~
-=== DO NOT EDIT THIS FILE! ===-

Path: …\Cd

01 -=- 01 - Out Of Time.flac -=- CDDA (100%)
02 -=- 02 - Jiving Sister Fanny.flac -=- CDDA (100%)

Summary 100,00% CDDA

62213124

[Verification date: 07.03.2011 14:01:39]
[Disc ID: 0000b0fd-0001d7cd-07019202]
Track [ CRC ] Status
01 [b5983be5] (03/09) Accurately ripped as in pressing(s) #2
02 [95b5354e] (03/08) Accurately ripped as in pressing(s) #2

Track [ CRC32 ] [W/O NULL] [ LOG ]
– [C878424D] [6EC0E407]
01 [3C0E3A52] [DE56476D] CRC32
02 [D4E986CB] [FABF1E21] CRC32

––––––––––––––––––––––––––––––––––––––––––––––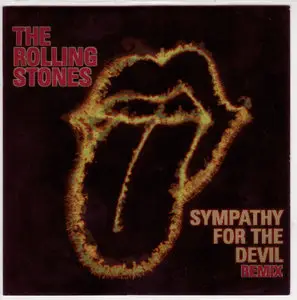 The Rolling Stones - Sympathy For The Devil (Remix)
Tracklist:
1. Sympathy For The Devil (Original Recording) (6:18) - Released April 1976 (UK)
2. Sympathy For The Devil (The Neptunes Remix) (5:55) - Released September 2003 (UK & US)
3. Sympathy For The Devil (Fatboy Slim Remix) (8:25) - Released September 2003 (UK & US)
4. Sympathy For The Devil (Full Phatt Remix) (5:33) - Released September 2003 (UK & US)
EAC extraction logfile from 23. May 2008, 4:28 for CD
The Rolling Stones / Singles 1968-1971 (Disc 09)

Used drive : DVDRW IDE 16X Adapter: 1 ID: 1
Read mode : Secure with NO C2, accurate stream, disable cache
Read offset correction : 12
Overread into Lead-In and Lead-Out : No

Used output format : C:\Program Files\FLAC\flac.exe (User Defined Encoder)
320 kBit/s
Additional command line options : -8 -V -T "ARTIST=%a" -T "TITLE=%t" -T "ALBUM=%g" -T "DATE=%y" -T "TRACKNUMBER=%n" -T "GENRE=%m" -T "COMMENT=EAC FLAC 1.2.1 -8" %s

Other options :
Fill up missing offset samples with silence : Yes
Delete leading and trailing silent blocks : No
Native Win32 interface for Win NT & 2000


Track 1
Filename E:\My Shared Files\The Rolling Stones - Singles 1968-1971 (2005) [FLAC] {9-CD + 1-DVD Ltd. Ed. Box Set}\Disc 09\01 - Sympathy For The Devil (Original Recording).wav

Pre-gap length 0:00:02.00

Peak level 99.8 %
Track quality 100.0 %
Test CRC A908D0E2
Copy CRC A908D0E2
Copy OK

Track 2
Filename E:\My Shared Files\The Rolling Stones - Singles 1968-1971 (2005) [FLAC] {9-CD + 1-DVD Ltd. Ed. Box Set}\Disc 09\02 - Sympathy For The Devil (The Neptunes Remix).wav

Pre-gap length 0:00:01.25

Peak level 99.8 %
Track quality 100.0 %
Test CRC 11F19766
Copy CRC 11F19766
Copy OK

Track 3
Filename E:\My Shared Files\The Rolling Stones - Singles 1968-1971 (2005) [FLAC] {9-CD + 1-DVD Ltd. Ed. Box Set}\Disc 09\03 - Sympathy For The Devil (Fatboy Slim Remix).wav

Pre-gap length 0:00:02.35

Peak level 99.9 %
Track quality 100.0 %
Test CRC 9FED8BDD
Copy CRC 9FED8BDD
Copy OK

Track 4
Filename E:\My Shared Files\The Rolling Stones - Singles 1968-1971 (2005) [FLAC] {9-CD + 1-DVD Ltd. Ed. Box Set}\Disc 09\04 - Sympathy For The Devil (Full Phatt Remix).wav

Pre-gap length 0:00:02.55

Peak level 99.8 %
Track quality 100.0 %
Test CRC ABDFBD00
Copy CRC ABDFBD00
Copy OK

No errors occured


End of status report

AUDIOCHECKER v2.0 beta (build 457) - by Dester - opdester@freemail.hu
~~~~~~~~~~~~~~~~~~~~~~~~~~~~~~~~~~
-=== DO NOT EDIT THIS FILE! ===-

Path: …\Cd

01 -=- 01 - Sympathy For The Devil (Original Recording).flac -=- CDDA (100%)
02 -=- 02 - Sympathy For The Devil (The Neptunes Remix).flac -=- CDDA (99%)
03 -=- 03 - Sympathy For The Devil (Fatboy Slim Remix).flac -=- CDDA (99%)
04 -=- 04 - Sympathy For The Devil (Full Phatt Remix).flac -=- CDDA (100%)

Summary 99,50% CDDA

183789316

[Verification date: 07.03.2011 14:02:06]
[Disc ID: 00047d78-00120db9-23062404]
CDDBId mismatch: 3306E805 vs 23062404
Data track was probably present, length 00:43:50-00:44:49.
Track [ CRC ] Status
01 [1547619a] (00/02) No matches
02 [9093ee4c] (00/02) No matches
03 [3ce84324] (00/02) No matches
04 [34ed6d85] (00/00) No matches
Offsetted by 3:
01 [c6224b62] (02/02) Accurately ripped as in pressing(s) #1
02 [8195fedf] (02/02) Accurately ripped as in pressing(s) #1
03 [3fcfc075] (02/02) Accurately ripped as in pressing(s) #1
04 [19ba9f7a] (00/00) No matches

Track [ CRC32 ] [W/O NULL] [ LOG ]
– [32F169E4] [FA5F1AF3]
01 [A908D0E2] [85B7476C] CRC32
02 [11F19766] [71FEE5C3] CRC32
03 [9FED8BDD] [4A07E9AA] CRC32
04 [ABDFBD00] [4431B21D] CRC32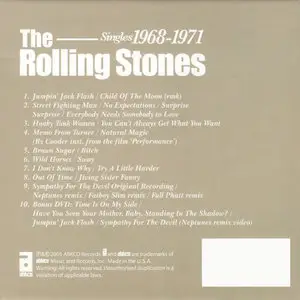 All thanks go to the original releaser …