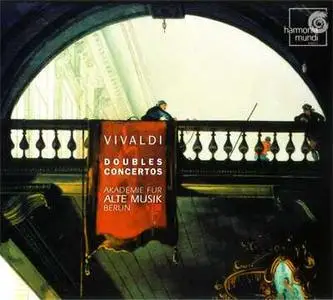 VIVALDI. Double Concertos / Akademie für Alte Musik Berlin
Baroque | 2007 | APE with Cue, Log & Scans | 258 Mb | Rs.com
After a programme of German overtures, the Akademie für Alte Musik Berlin transports us to the Venice of the 'red-haired priest'. Vivaldi gives pride of place to virtuosity: the concerto grosso tends to be supplanted by solo instrumentalists – as is clearly demonstrated by all the works presented on this CD. A majority of 'double concertos' (i.e. with two soloists) alternates with solo or ripieno concertos. A feast of sumptuous music-making!
1 CD
HMC901975
10-2007
56'23