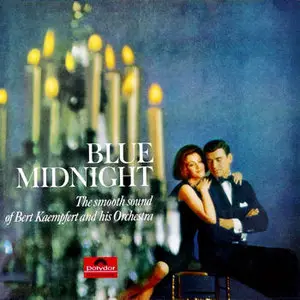 Bert Kaempfert – Blue Midnight (1964)
1 LP | time: 30 m 06 s | HQ scans 300 dpi | tags | MP3 320 CBR > 72,96 MB
Easy Listening, World / Label: Polydor 237 646 / Uploaded, Depositfiles
Kaempert was always devoted to pleasant music (easy listening), catchy and danceable and composed songs that have been milestones in world music and have stood the test of time. His music is easily recognizable by its unique sound in which, together with the instrumental peculiarities uses a choir singing not texts but sustained vocalizations as a section of the orchestra.
Track list:
1. Treat for trumpets
2. Goodnight, sweet dreams
3. L.O.V.E.
4. Blue midnight
5. Love comes but once
6. Cotton candy
7. Free as a bird
8. Lonely nightingale
9. Almost there
10. Java
11. Red roses for a blue lady
12. Three o'clock in the morning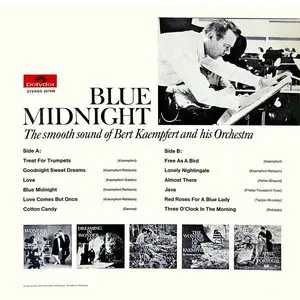 Download (no pass)

MP3 320 CBR > Uploaded / Depositfiles