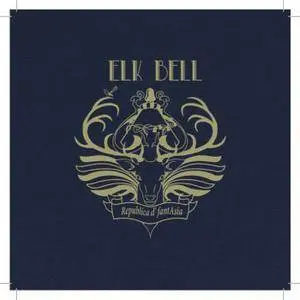 Elk Bell - Republica d'fantAsia (2017)
MP3 CBR 320kbps | 00:42:15 | 97.55 Mb | Cover
Folk / Pop | Country: USA | Label: Elk Bell
Elk released her first full length album in September 2011, the album 'Superfragilistic' was recorded in three days by Samuel Johnson in a delightful Sydney suburbs home. The result stretched farther and wider than she ever anticipated, finding it's way to feature album status on RTRfm in Perth, Western Australia and features in other community radio stations across Australia. It also entered the coveted CMJ Top 200 in the US. The follow up album, scheduled for release September 2017, was engineered by band manager (The Love Junkies, Dream Rimmy, Boat Show) independent label owner, publicist and general all round top bloke, Matthew Johnson, Walking Horse Music. Following her debut album release Elk performed at Nannup Music Festival, Fairbridge Folk Festival, Beaufort Street Festival, Angove Street Festival and a load of other special shows with amazing people.
Track List:
1. Passport (03:24)
2. Happiness on Fire (03:32)
3. I Was Yours (05:36)
4. Honey Blues (03:40)
5. I Need You (04:08)
6. Flat Line (03:31)
7. Runway (03:40)
8. Daylight Breaks (03:37)
9. I Know (03:10)
10. Watching the Roses (03:43)
11. I Don't Know (04:17)