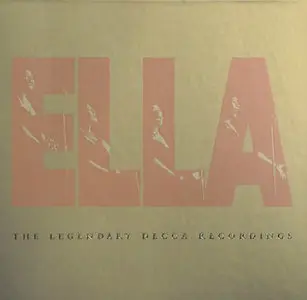 Ella Fitzgerald - Ella: The Legendary Decca Recordings 1938-1955 (1996) {4CD Set GRP 46482}
XLD rip (secure mode) | FLAC (tracks)+CUE+LOG -> 758 Gb | MP3 @320 -> 523 Mb
Artwork @ 600 dpi (jpg) -> 116 Mb | 5% repair rar
© 1938-55, 1996 GRP Records / Decca / MCA | GRP 46482
Jazz / Vocal Jazz / Bop / Standards / Swing
The four-CD retrospective The Legendary Decca Recordings represented both an attempt to present the essence of Ella Fitzgerald's two-decade tenure at Decca Records and to defend that period against the conventional wisdom that not until she moved to Verve Records in the mid-'50s was her talent given full rein. Divided into four sections, the collection began with "The Very Best of Ella," not exactly a greatest-hits set, though it started with her first big hit, "A-Tisket, A-Tasket," and included such chart successes as "Undecided," "Cow-Cow Boogie," and "Stone Cold Dead in the Market."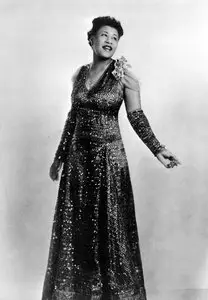 Also included were such classics of scat singing as "Oh, Lady Be Good" and "How High the Moon" and the signature song "You'll Have to Swing It (Mr. Paganinni)." Thus, with only one disc, producers Orrin Keepnews and Joel Dorn accomplished their goals of including Fitzgerald's most memorable work for Decca and demonstrating that this work was as good as any she ever did. The second disc, "Ella & Friends," featured duets with Louis Armstrong, the Ink Spots, Louis Jordan, and the Mills Brothers, among others. With the third disc, "Ella Sings Gershwin & Others," the producers went on to show how her Decca recordings anticipated the ones on Verve. Of course, the popular Verve songbooks featured not only song standards but also name arrangers, and the fourth disc "Ella & the Arrangers" demonstrated that, again, Decca had gotten there first, pairing her with many gifted arrangers. Ella Fitzgerald recorded a great deal of material for Decca over the years, and some of it certainly justifies the criticisms made of the catalog in general. But The Legendary Decca Recordings presented it in the best possible light and included the most impressive sides from the period.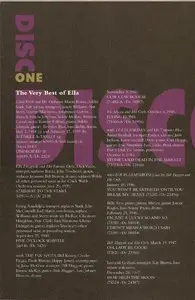 Personnel:
Ella Fitzgerald
(vocals);
Ellis Larkins
(piano);
Louis Armstrong, The Ink Spots, Louis Jordan, The Mills Brothers, The Delta Rhythm Boys, Sy Oliver, Gordon Jenkins, Benny Carter, Andre Previn, Bob Haggart, Toots Camarata
etc.tracklist:
DISC 1: THE BEST OF ELLA FITZGERALD:
01. A-Tisket, A-Tasket
02. Undecided
03. Stairway to the Stars
04. Five O'Clock Whistle
05. Cow Cow Boogie
06. Flying Home
07. Stone Cold Dead in the Market (He Had It Coming)
08. You Won't Be Satisfied (Until You Break My Heart)
09. I'm Just a Lucky So and So
10. I Didn't Mean a Word I Said
11. Oh, Lady Be Good
12. How High the Moon
13. My Happiness
14. In the Evening (When the Sun Goes Down)
15. Smooth Sailing
16. Air Mail Special
17. You'll Have to Swing It (Mr. Paganini)
18. Blue Lou
19. Lullaby of Birdland
20. Hard Hearted Hannah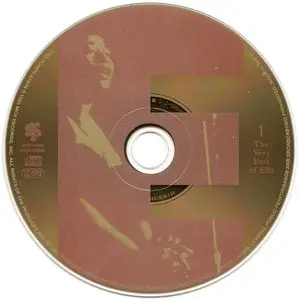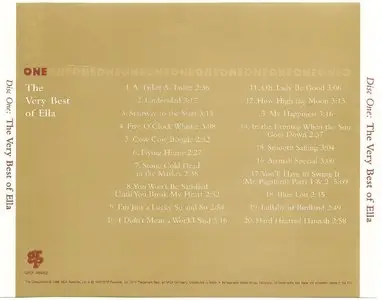 DISC 2: ELLA AND FRIENDS:
01. Frim Fram Sauce, The
02. Dream a Little Dream of Me
03. Can Anyone Explain? (No, No, No!)
04. Would You Like to Take a Walk
05. Who Walks in When I Walk Out?
06. Into Each Life Some Rain Must Fall
07. I'm Making Believe
08. I'm Beginning to See the Light
09. I Still Feel the Same About You
10. Petootie Pie
11. Baby, It's Cold Outside
12. Don't Cry, Cry Baby
13. Ain't Nobody's Business But My Own
14. I'll Never Be Free
15. It's Only a Paper Moon
16. Cry You Out of My Heart
17. (I Love You) For Sentimental Reasons
18. It's a Pity to Say Goodnight
19. Fairy Tales
20. I Gotta Have My Baby Back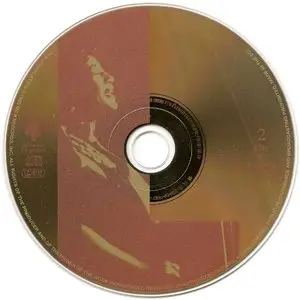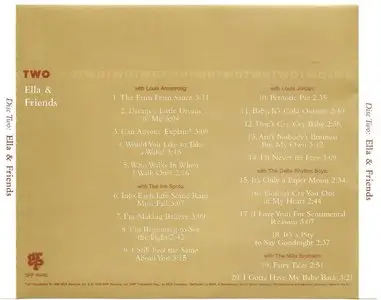 DISC 3: ELLA SINGS GERSHWIN AND OTHERS:
01. Someone to Watch over Me
02. My One and Only
03. But Not for Me
04. Looking for a Boy
05. I've Got a Crush on You
06. How Long Has This Been Going On?
07. Maybe
08. Soon
09. I'm Glad There Is You
10. What Is There to Say?
11. People Will Say We're in Love
12. Please Be Kind
13. Until the Real Thing Comes Along
14. Makin' Whoopee
15. Imagination
16. Stardust
17. My Heart Belongs to Daddy
18. You Leave Me Breathless
19. Baby, What Else Can I Do?
20. Nice Work If You Can Get It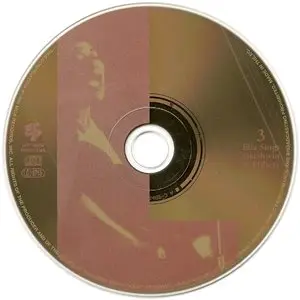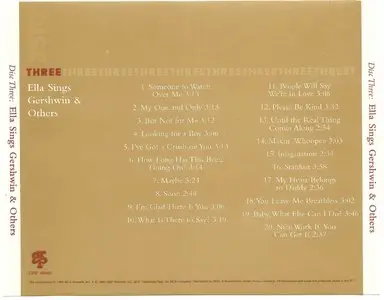 DISC 4: ELLA AND THE ARRANGERS:
01. Basin Street Blues
02. I've Got the World on a String
03. Goody Goody
04. Angel Eyes
05. Happy Talk
06. I'm Gonna Wash That Man Right Outa My Hair
07. Black Coffee
08. I Wished on the Moon
09. Sunday Kind of Love, A
10. That's My Desire
11. Thanks for the Memory
12. It Might as Well Be Spring
13. You'll Never Know
14. I Can't Get Started
15. That Old Black Magic
16. Old Devil Moon
17. Lover, Come Back to Me
18. Between the Devil and the Deep Blue Sea
19. (Love Is) The Tender Trap
20. My One and Only Love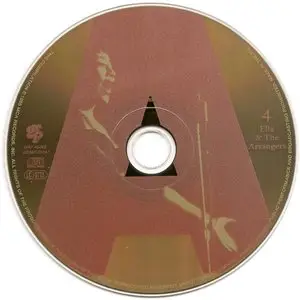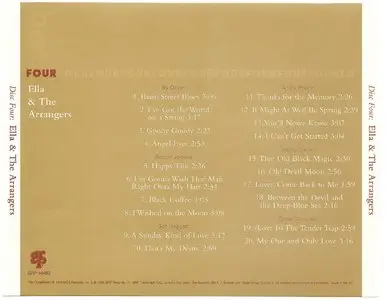 X Lossless Decoder version 20120226 (139.1)

XLD extraction logfile from 2012-03-30 11:12:50 +0200

Ella Fitzgerald / Ella: The Legendary Decca Recordings (disc 1: The Very Best of Ella)

Used drive : PHILIPS SPD6005T (revision P1.0)

Ripper mode : XLD Secure Ripper
Disable audio cache : OK for the drive with a cache less than 1375KiB
Make use of C2 pointers : NO
Read offset correction : 6
Max retry count : 100
Gap status : Analyzed, Appended

TOC of the extracted CD
Track | Start | Length | Start sector | End sector
––––––––––––––––––––––––––––-
1 | 00:00:32 | 02:39:70 | 32 | 12026
2 | 02:40:27 | 03:20:40 | 12027 | 27066
3 | 06:00:67 | 03:18:25 | 27067 | 41941
4 | 09:19:17 | 03:10:33 | 41942 | 56224
5 | 12:29:50 | 02:55:12 | 56225 | 69361
6 | 15:24:62 | 02:29:48 | 69362 | 80584
7 | 17:54:35 | 02:40:60 | 80585 | 92644
8 | 20:35:20 | 02:54:55 | 92645 | 105749
9 | 23:30:00 | 02:57:15 | 105750 | 119039
10 | 26:27:15 | 03:19:55 | 119040 | 134019
11 | 29:46:70 | 03:08:47 | 134020 | 148166
12 | 32:55:42 | 03:16:25 | 148167 | 162891
13 | 36:11:67 | 03:19:08 | 162892 | 177824
14 | 39:31:00 | 02:38:65 | 177825 | 189739
15 | 42:09:65 | 03:06:67 | 189740 | 203756
16 | 45:16:57 | 03:03:48 | 203757 | 217529
17 | 48:20:30 | 05:12:07 | 217530 | 240936
18 | 53:32:37 | 02:48:20 | 240937 | 253556
19 | 56:20:57 | 02:52:30 | 253557 | 266486
20 | 59:13:12 | 02:59:25 | 266487 | 279936

AccurateRip Summary
Disc not found in AccurateRip DB.

All Tracks
Statistics
Read error : 0
Jitter error (maybe fixed) : 0
Retry sector count : 0
Damaged sector count : 0

Track 01
Filename : /Users/DrBanan/Desktop/Ella DECCA/01 Ella Fitzgerald - A-Tisket A-Tasket.flac
Pre-gap length : 00:02:32

CRC32 hash (test run) : 92DAB573
CRC32 hash : 92DAB573
CRC32 hash (skip zero) : ECCDC3C4
AccurateRip signature : 1EC4F47D
->Track not present in AccurateRip database.
Statistics
Read error : 0
Jitter error (maybe fixed) : 0
Retry sector count : 0
Damaged sector count : 0

Track 02
Filename : /Users/DrBanan/Desktop/Ella DECCA/02 Ella Fitzgerald - Undecided.flac
Pre-gap length : 00:02:15

CRC32 hash (test run) : D5CD4524
CRC32 hash : D5CD4524
CRC32 hash (skip zero) : E93F7D10
AccurateRip signature : 0B44ADCB
->Track not present in AccurateRip database.
Statistics
Read error : 0
Jitter error (maybe fixed) : 0
Retry sector count : 0
Damaged sector count : 0

Track 03
Filename : /Users/DrBanan/Desktop/Ella DECCA/03 Ella Fitzgerald - Stairway to the Stars.flac
Pre-gap length : 00:02:42

CRC32 hash (test run) : 42D7C4A7
CRC32 hash : 42D7C4A7
CRC32 hash (skip zero) : 5D6CABB1
AccurateRip signature : 238EB66E
->Track not present in AccurateRip database.
Statistics
Read error : 0
Jitter error (maybe fixed) : 0
Retry sector count : 0
Damaged sector count : 0

Track 04
Filename : /Users/DrBanan/Desktop/Ella DECCA/04 Ella Fitzgerald - Five O'Clock Whistle.flac
Pre-gap length : 00:02:05

CRC32 hash (test run) : 320BE164
CRC32 hash : 320BE164
CRC32 hash (skip zero) : 7EF37732
AccurateRip signature : E726B009
->Track not present in AccurateRip database.
Statistics
Read error : 0
Jitter error (maybe fixed) : 0
Retry sector count : 0
Damaged sector count : 0

Track 05
Filename : /Users/DrBanan/Desktop/Ella DECCA/05 Ella Fitzgerald - Cow Cow Boogie (with the Ink Spots).flac
Pre-gap length : 00:02:00

CRC32 hash (test run) : E9C2FE92
CRC32 hash : E9C2FE92
CRC32 hash (skip zero) : 362443AB
AccurateRip signature : 26434E7F
->Track not present in AccurateRip database.
Statistics
Read error : 0
Jitter error (maybe fixed) : 0
Retry sector count : 0
Damaged sector count : 0

Track 06
Filename : /Users/DrBanan/Desktop/Ella DECCA/06 Ella Fitzgerald - Flying Home.flac
Pre-gap length : 00:02:07

CRC32 hash (test run) : 6E04B126
CRC32 hash : 6E04B126
CRC32 hash (skip zero) : 9C0D0CD9
AccurateRip signature : 9195DA52
->Track not present in AccurateRip database.
Statistics
Read error : 0
Jitter error (maybe fixed) : 0
Retry sector count : 0
Damaged sector count : 0

Track 07
Filename : /Users/DrBanan/Desktop/Ella DECCA/07 Ella Fitzgerald - Stone Cold Dead in the Market (with Louis Jordan).flac
Pre-gap length : 00:02:10

CRC32 hash (test run) : 1BF0F766
CRC32 hash : 1BF0F766
CRC32 hash (skip zero) : D3CB54BB
AccurateRip signature : 653615E0
->Track not present in AccurateRip database.
Statistics
Read error : 0
Jitter error (maybe fixed) : 0
Retry sector count : 0
Damaged sector count : 0

Track 08
Filename : /Users/DrBanan/Desktop/Ella DECCA/08 Ella Fitzgerald - You Won't Be Satisfied Until You Break My Heart (with Louis Armstrong).flac
Pre-gap length : 00:02:05

CRC32 hash (test run) : 650ACF9B
CRC32 hash : 650ACF9B
CRC32 hash (skip zero) : 4ABB3A63
AccurateRip signature : 9ACB2429
->Track not present in AccurateRip database.
Statistics
Read error : 0
Jitter error (maybe fixed) : 0
Retry sector count : 0
Damaged sector count : 0

Track 09
Filename : /Users/DrBanan/Desktop/Ella DECCA/09 Ella Fitzgerald - I'm Just a Lucky So and So.flac
Pre-gap length : 00:02:03

CRC32 hash (test run) : 5F3CC486
CRC32 hash : 5F3CC486
CRC32 hash (skip zero) : 94ED6849
AccurateRip signature : 67E9EE88
->Track not present in AccurateRip database.
Statistics
Read error : 0
Jitter error (maybe fixed) : 0
Retry sector count : 0
Damaged sector count : 0

Track 10
Filename : /Users/DrBanan/Desktop/Ella DECCA/10 Ella Fitzgerald - I Didn't Mean a Word I Said.flac
Pre-gap length : 00:02:38

CRC32 hash (test run) : 87A651E5
CRC32 hash : 87A651E5
CRC32 hash (skip zero) : 29D6F449
AccurateRip signature : 26D711A8
->Track not present in AccurateRip database.
Statistics
Read error : 0
Jitter error (maybe fixed) : 0
Retry sector count : 0
Damaged sector count : 0

Track 11
Filename : /Users/DrBanan/Desktop/Ella DECCA/11 Ella Fitzgerald - Oh, Lady Be Good.flac
Pre-gap length : 00:02:10

CRC32 hash (test run) : 54217F6D
CRC32 hash : 54217F6D
CRC32 hash (skip zero) : EEEBCC73
AccurateRip signature : C78090CB
->Track not present in AccurateRip database.
Statistics
Read error : 0
Jitter error (maybe fixed) : 0
Retry sector count : 0
Damaged sector count : 0

Track 12
Filename : /Users/DrBanan/Desktop/Ella DECCA/12 Ella Fitzgerald - How High the Moon.flac
Pre-gap length : 00:02:12

CRC32 hash (test run) : 1296C63D
CRC32 hash : 1296C63D
CRC32 hash (skip zero) : 6526ED7F
AccurateRip signature : 7BFD845C
->Track not present in AccurateRip database.
Statistics
Read error : 0
Jitter error (maybe fixed) : 0
Retry sector count : 0
Damaged sector count : 0

Track 13
Filename : /Users/DrBanan/Desktop/Ella DECCA/13 Ella Fitzgerald - My Happiness.flac
Pre-gap length : 00:02:12

CRC32 hash (test run) : 39180629
CRC32 hash : 39180629
CRC32 hash (skip zero) : BB4B8BA9
AccurateRip signature : A17F874A
->Track not present in AccurateRip database.
Statistics
Read error : 0
Jitter error (maybe fixed) : 0
Retry sector count : 0
Damaged sector count : 0

Track 14
Filename : /Users/DrBanan/Desktop/Ella DECCA/14 Ella Fitzgerald - In the Evening When the Sun Goes Down.flac
Pre-gap length : 00:02:48

CRC32 hash (test run) : 378F32FA
CRC32 hash : 378F32FA
CRC32 hash (skip zero) : A082C4A0
AccurateRip signature : 8A659909
->Track not present in AccurateRip database.
Statistics
Read error : 0
Jitter error (maybe fixed) : 0
Retry sector count : 0
Damaged sector count : 0

Track 15
Filename : /Users/DrBanan/Desktop/Ella DECCA/15 Ella Fitzgerald - Smooth Sailing.flac
Pre-gap length : 00:01:23

CRC32 hash (test run) : E078861F
CRC32 hash : E078861F
CRC32 hash (skip zero) : 555990E3
AccurateRip signature : 09D6FE10
->Track not present in AccurateRip database.
Statistics
Read error : 0
Jitter error (maybe fixed) : 0
Retry sector count : 0
Damaged sector count : 0

Track 16
Filename : /Users/DrBanan/Desktop/Ella DECCA/16 Ella Fitzgerald - Airmail Special.flac
Pre-gap length : 00:02:07

CRC32 hash (test run) : E292696F
CRC32 hash : E292696F
CRC32 hash (skip zero) : FCE803E5
AccurateRip signature : 507DE44D
->Track not present in AccurateRip database.
Statistics
Read error : 0
Jitter error (maybe fixed) : 0
Retry sector count : 0
Damaged sector count : 0

Track 17
Filename : /Users/DrBanan/Desktop/Ella DECCA/17 Ella Fitzgerald - You'll Have to Swing It (Mr. Paganini) Parts 1 & 2.flac
Pre-gap length : 00:02:43

CRC32 hash (test run) : 711DB5AC
CRC32 hash : 711DB5AC
CRC32 hash (skip zero) : 6ACB5ADC
AccurateRip signature : 0322C9B0
->Track not present in AccurateRip database.
Statistics
Read error : 0
Jitter error (maybe fixed) : 0
Retry sector count : 0
Damaged sector count : 0

Track 18
Filename : /Users/DrBanan/Desktop/Ella DECCA/18 Ella Fitzgerald - Blue Lou.flac
Pre-gap length : 00:02:45

CRC32 hash (test run) : 14939D28
CRC32 hash : 14939D28
CRC32 hash (skip zero) : 0C108E61
AccurateRip signature : C7F6C7BA
->Track not present in AccurateRip database.
Statistics
Read error : 0
Jitter error (maybe fixed) : 0
Retry sector count : 0
Damaged sector count : 0

Track 19
Filename : /Users/DrBanan/Desktop/Ella DECCA/19 Ella Fitzgerald - Lullaby of Birdland.flac
Pre-gap length : 00:02:22

CRC32 hash (test run) : 6E89D751
CRC32 hash : 6E89D751
CRC32 hash (skip zero) : 728F4AA3
AccurateRip signature : 6C825066
->Track not present in AccurateRip database.
Statistics
Read error : 0
Jitter error (maybe fixed) : 0
Retry sector count : 0
Damaged sector count : 0

Track 20
Filename : /Users/DrBanan/Desktop/Ella DECCA/20 Ella Fitzgerald - Hard Hearted Hannah.flac
Pre-gap length : 00:02:42

CRC32 hash (test run) : 3679BB9F
CRC32 hash : 3679BB9F
CRC32 hash (skip zero) : 5D6124FC
AccurateRip signature : 5571C269
->Track not present in AccurateRip database.
Statistics
Read error : 0
Jitter error (maybe fixed) : 0
Retry sector count : 0
Damaged sector count : 0

No errors occurred

End of status report

X Lossless Decoder version 20120226 (139.1)

XLD extraction logfile from 2012-03-30 11:30:55 +0200

Ella Fitzgerald / Ella: The Legendary Decca Recordings (disc 2: Ella & Friends)

Used drive : PHILIPS SPD6005T (revision P1.0)

Ripper mode : XLD Secure Ripper
Disable audio cache : OK for the drive with a cache less than 1375KiB
Make use of C2 pointers : NO
Read offset correction : 6
Max retry count : 100
Gap status : Analyzed, Appended

TOC of the extracted CD
Track | Start | Length | Start sector | End sector
––––––––––––––––––––––––––––-
1 | 00:00:32 | 03:15:00 | 32 | 14656
2 | 03:15:32 | 03:07:53 | 14657 | 28734
3 | 06:23:10 | 03:12:20 | 28735 | 43154
4 | 09:35:30 | 03:18:07 | 43155 | 58011
5 | 12:53:37 | 02:19:65 | 58012 | 68501
6 | 15:13:27 | 03:10:08 | 68502 | 82759
7 | 18:23:35 | 03:12:62 | 82760 | 97221
8 | 21:36:22 | 02:45:20 | 97222 | 109616
9 | 24:21:42 | 03:18:58 | 109617 | 124524
10 | 27:40:25 | 02:38:17 | 124525 | 136391
11 | 30:18:42 | 02:43:55 | 136392 | 148671
12 | 33:02:22 | 02:59:25 | 148672 | 162121
13 | 36:01:47 | 03:15:28 | 162122 | 176774
14 | 39:17:00 | 03:12:07 | 176775 | 191181
15 | 42:29:07 | 02:36:68 | 191182 | 202949
16 | 45:06:00 | 02:47:62 | 202950 | 215536
17 | 47:53:62 | 03:10:65 | 215537 | 229851
18 | 51:04:52 | 02:40:55 | 229852 | 241906
19 | 53:45:32 | 02:54:20 | 241907 | 254976
20 | 56:39:52 | 03:21:45 | 254977 | 270096

AccurateRip Summary
Disc not found in AccurateRip DB.

All Tracks
Statistics
Read error : 0
Jitter error (maybe fixed) : 0
Retry sector count : 0
Damaged sector count : 0

Track 01
Filename : /Users/DrBanan/Desktop/Ella DECCA/01 Ella Fitzgerald - Louis Armstrong - The Frim Fram Sauce.flac
Pre-gap length : 00:02:32

CRC32 hash (test run) : 20A49CAB
CRC32 hash : 20A49CAB
CRC32 hash (skip zero) : 84E115BA
AccurateRip signature : C56FF15A
->Track not present in AccurateRip database.
Statistics
Read error : 0
Jitter error (maybe fixed) : 0
Retry sector count : 0
Damaged sector count : 0

Track 02
Filename : /Users/DrBanan/Desktop/Ella DECCA/02 Ella Fitzgerald - Louis Armstrong - Dream a Little Dream of Me.flac
Pre-gap length : 00:02:45

CRC32 hash (test run) : 6E67C437
CRC32 hash : 6E67C437
CRC32 hash (skip zero) : 7A9B4D5E
AccurateRip signature : 2EF79425
->Track not present in AccurateRip database.
Statistics
Read error : 0
Jitter error (maybe fixed) : 0
Retry sector count : 0
Damaged sector count : 0

Track 03
Filename : /Users/DrBanan/Desktop/Ella DECCA/03 Ella Fitzgerald - Louis Armstrong - Can Anyone Explain.flac
Pre-gap length : 00:02:43

CRC32 hash (test run) : 51AE5C96
CRC32 hash : 51AE5C96
CRC32 hash (skip zero) : 303D8DC6
AccurateRip signature : 73E47D81
->Track not present in AccurateRip database.
Statistics
Read error : 0
Jitter error (maybe fixed) : 0
Retry sector count : 0
Damaged sector count : 0

Track 04
Filename : /Users/DrBanan/Desktop/Ella DECCA/04 Ella Fitzgerald - Louis Armstrong - Would You Like to Take a Walk.flac
Pre-gap length : 00:02:53

CRC32 hash (test run) : FA1FA3B4
CRC32 hash : FA1FA3B4
CRC32 hash (skip zero) : 3B44C487
AccurateRip signature : 1AC52E9B
->Track not present in AccurateRip database.
Statistics
Read error : 0
Jitter error (maybe fixed) : 0
Retry sector count : 0
Damaged sector count : 0

Track 05
Filename : /Users/DrBanan/Desktop/Ella DECCA/05 Ella Fitzgerald - Louis Armstrong - Who Walks In When I Walk Out.flac
Pre-gap length : 00:02:45

CRC32 hash (test run) : 54677C48
CRC32 hash : 54677C48
CRC32 hash (skip zero) : 817CD841
AccurateRip signature : 542379A7
->Track not present in AccurateRip database.
Statistics
Read error : 0
Jitter error (maybe fixed) : 0
Retry sector count : 0
Damaged sector count : 0

Track 06
Filename : /Users/DrBanan/Desktop/Ella DECCA/06 Ella Fitzgerald - The Ink Spots - Into Each Life Some Rain Must Fall.flac
Pre-gap length : 00:02:45

CRC32 hash (test run) : 95F4A82E
CRC32 hash : 95F4A82E
CRC32 hash (skip zero) : D5059063
AccurateRip signature : F741B6AC
->Track not present in AccurateRip database.
Statistics
Read error : 0
Jitter error (maybe fixed) : 0
Retry sector count : 0
Damaged sector count : 0

Track 07
Filename : /Users/DrBanan/Desktop/Ella DECCA/07 Ella Fitzgerald - The Ink Spots - I'm Making Believe.flac
Pre-gap length : 00:02:43

CRC32 hash (test run) : 6823604C
CRC32 hash : 6823604C
CRC32 hash (skip zero) : 36CDFDCC
AccurateRip signature : 2C1AB643
->Track not present in AccurateRip database.
Statistics
Read error : 0
Jitter error (maybe fixed) : 0
Retry sector count : 0
Damaged sector count : 0

Track 08
Filename : /Users/DrBanan/Desktop/Ella DECCA/08 Ella Fitzgerald - The Ink Spots - I'm Beginning to See the Light.flac
Pre-gap length : 00:02:45

CRC32 hash (test run) : D0A6CC21
CRC32 hash : D0A6CC21
CRC32 hash (skip zero) : 186170A5
AccurateRip signature : 2D6E4E1E
->Track not present in AccurateRip database.
Statistics
Read error : 0
Jitter error (maybe fixed) : 0
Retry sector count : 0
Damaged sector count : 0

Track 09
Filename : /Users/DrBanan/Desktop/Ella DECCA/09 Ella Fitzgerald - The Ink Spots - I Still Feel the Same About You.flac
Pre-gap length : 00:02:45

CRC32 hash (test run) : B47FB19B
CRC32 hash : B47FB19B
CRC32 hash (skip zero) : 14FDD12E
AccurateRip signature : 95315975
->Track not present in AccurateRip database.
Statistics
Read error : 0
Jitter error (maybe fixed) : 0
Retry sector count : 0
Damaged sector count : 0

Track 10
Filename : /Users/DrBanan/Desktop/Ella DECCA/10 Ella Fitzgerald - Louis Jordan - Petootie Pie.flac
Pre-gap length : 00:02:45

CRC32 hash (test run) : 3792BFA2
CRC32 hash : 3792BFA2
CRC32 hash (skip zero) : E0B555AB
AccurateRip signature : 0C795EEB
->Track not present in AccurateRip database.
Statistics
Read error : 0
Jitter error (maybe fixed) : 0
Retry sector count : 0
Damaged sector count : 0

Track 11
Filename : /Users/DrBanan/Desktop/Ella DECCA/11 Ella Fitzgerald - Louis Jordan - Baby, It's Cold Outside.flac
Pre-gap length : 00:02:45

CRC32 hash (test run) : 67634293
CRC32 hash : 67634293
CRC32 hash (skip zero) : 05594A59
AccurateRip signature : A62CB8A0
->Track not present in AccurateRip database.
Statistics
Read error : 0
Jitter error (maybe fixed) : 0
Retry sector count : 0
Damaged sector count : 0

Track 12
Filename : /Users/DrBanan/Desktop/Ella DECCA/12 Ella Fitzgerald - Louis Jordan - Don't Cry, Cry Baby.flac
Pre-gap length : 00:02:50

CRC32 hash (test run) : 2C18C236
CRC32 hash : 2C18C236
CRC32 hash (skip zero) : 1202D5E5
AccurateRip signature : E715F83B
->Track not present in AccurateRip database.
Statistics
Read error : 0
Jitter error (maybe fixed) : 0
Retry sector count : 0
Damaged sector count : 0

Track 13
Filename : /Users/DrBanan/Desktop/Ella DECCA/13 Ella Fitzgerald - Louis Jordan - Ain't Nobody's Business But My Own.flac
Pre-gap length : 00:02:50

CRC32 hash (test run) : 4F325410
CRC32 hash : 4F325410
CRC32 hash (skip zero) : 799BA4D1
AccurateRip signature : 7153DAE7
->Track not present in AccurateRip database.
Statistics
Read error : 0
Jitter error (maybe fixed) : 0
Retry sector count : 0
Damaged sector count : 0

Track 14
Filename : /Users/DrBanan/Desktop/Ella DECCA/14 Ella Fitzgerald - Louis Jordan - I'll Never Be Free.flac
Pre-gap length : 00:02:40

CRC32 hash (test run) : 3F79D5B5
CRC32 hash : 3F79D5B5
CRC32 hash (skip zero) : FFE0F5E7
AccurateRip signature : D5F91FEC
->Track not present in AccurateRip database.
Statistics
Read error : 0
Jitter error (maybe fixed) : 0
Retry sector count : 0
Damaged sector count : 0

Track 15
Filename : /Users/DrBanan/Desktop/Ella DECCA/15 Ella Fitzgerald - Delta Rhythm Boys - It's Only a Paper Moon.flac
Pre-gap length : 00:02:47

CRC32 hash (test run) : B7A53DC3
CRC32 hash : B7A53DC3
CRC32 hash (skip zero) : A505C9E5
AccurateRip signature : 95BF955B
->Track not present in AccurateRip database.
Statistics
Read error : 0
Jitter error (maybe fixed) : 0
Retry sector count : 0
Damaged sector count : 0

Track 16
Filename : /Users/DrBanan/Desktop/Ella DECCA/16 Ella Fitzgerald - Delta Rhythm Boys - (Gonna) Cry You Out of My Heart.flac
Pre-gap length : 00:02:05

CRC32 hash (test run) : 246496E3
CRC32 hash : 246496E3
CRC32 hash (skip zero) : 740AFC83
AccurateRip signature : D91D1A8F
->Track not present in AccurateRip database.
Statistics
Read error : 0
Jitter error (maybe fixed) : 0
Retry sector count : 0
Damaged sector count : 0

Track 17
Filename : /Users/DrBanan/Desktop/Ella DECCA/17 Ella Fitzgerald - Delta Rhythm Boys - (I Love You) For Sentimental Reasons.flac
Pre-gap length : 00:02:40

CRC32 hash (test run) : DE969921
CRC32 hash : DE969921
CRC32 hash (skip zero) : 94B4F6BE
AccurateRip signature : B3505D7C
->Track not present in AccurateRip database.
Statistics
Read error : 0
Jitter error (maybe fixed) : 0
Retry sector count : 0
Damaged sector count : 0

Track 18
Filename : /Users/DrBanan/Desktop/Ella DECCA/18 Ella Fitzgerald - Delta Rhythm Boys - It's a Pity to Say Goodnight.flac
Pre-gap length : 00:02:40

CRC32 hash (test run) : 364B5F41
CRC32 hash : 364B5F41
CRC32 hash (skip zero) : 6BE3A6E3
AccurateRip signature : 249F5AEF
->Track not present in AccurateRip database.
Statistics
Read error : 0
Jitter error (maybe fixed) : 0
Retry sector count : 0
Damaged sector count : 0

Track 19
Filename : /Users/DrBanan/Desktop/Ella DECCA/19 Ella Fitzgerald - Mills Brothers - Fairy Tales.flac
Pre-gap length : 00:02:42

CRC32 hash (test run) : BBBE8564
CRC32 hash : BBBE8564
CRC32 hash (skip zero) : DAA08CD8
AccurateRip signature : 3DF77F82
->Track not present in AccurateRip database.
Statistics
Read error : 0
Jitter error (maybe fixed) : 0
Retry sector count : 0
Damaged sector count : 0

Track 20
Filename : /Users/DrBanan/Desktop/Ella DECCA/20 Ella Fitzgerald - Mills Brothers - I Gotta Have My Baby Back.flac
Pre-gap length : 00:02:55

CRC32 hash (test run) : 1D95CAA7
CRC32 hash : 1D95CAA7
CRC32 hash (skip zero) : D2289C68
AccurateRip signature : E4433351
->Track not present in AccurateRip database.
Statistics
Read error : 0
Jitter error (maybe fixed) : 0
Retry sector count : 0
Damaged sector count : 0

No errors occurred

End of status report

X Lossless Decoder version 20120226 (139.1)

XLD extraction logfile from 2012-03-30 13:38:09 +0200

Ella Fitzgerald / Ella: The Legendary Decca Recordings (disc 3: Ella Sings Gershwin & Others)

Used drive : PHILIPS SPD6005T (revision P1.0)

Ripper mode : XLD Secure Ripper
Disable audio cache : OK for the drive with a cache less than 1375KiB
Make use of C2 pointers : NO
Read offset correction : 6
Max retry count : 100
Gap status : Analyzed, Appended

TOC of the extracted CD
Track | Start | Length | Start sector | End sector
––––––––––––––––––––––––––––-
1 | 00:00:32 | 03:17:25 | 32 | 14831
2 | 03:17:57 | 03:17:00 | 14832 | 29606
3 | 06:34:57 | 03:15:05 | 29607 | 44236
4 | 09:49:62 | 03:09:48 | 44237 | 58459
5 | 12:59:35 | 03:16:32 | 58460 | 73191
6 | 16:15:67 | 03:17:50 | 73192 | 88016
7 | 19:33:42 | 03:27:33 | 88017 | 103574
8 | 23:01:00 | 02:47:22 | 103575 | 116121
9 | 25:48:22 | 03:09:33 | 116122 | 130329
10 | 28:57:55 | 03:22:67 | 130330 | 145546
11 | 32:20:47 | 03:11:55 | 145547 | 159926
12 | 35:32:27 | 03:35:35 | 159927 | 176086
13 | 39:07:62 | 02:57:50 | 176087 | 189411
14 | 42:05:37 | 03:06:20 | 189412 | 203381
15 | 45:11:57 | 02:37:18 | 203382 | 215174
16 | 47:49:00 | 04:01:57 | 215175 | 233306
17 | 51:50:57 | 02:39:05 | 233307 | 245236
18 | 54:29:62 | 03:05:35 | 245237 | 259146
19 | 57:35:22 | 03:49:30 | 259147 | 276351
20 | 61:24:52 | 02:37:55 | 276352 | 288181

AccurateRip Summary
Disc not found in AccurateRip DB.

All Tracks
Statistics
Read error : 0
Jitter error (maybe fixed) : 0
Retry sector count : 0
Damaged sector count : 0

Track 01
Filename : /Users/DrBanan/Desktop/Ella DECCA/01 Ella Fitzgerald - Someone to Watch Over Me.flac
Pre-gap length : 00:02:32

CRC32 hash (test run) : 9244A136
CRC32 hash : 9244A136
CRC32 hash (skip zero) : 99843596
AccurateRip signature : 2A41D2EC
->Track not present in AccurateRip database.
Statistics
Read error : 0
Jitter error (maybe fixed) : 0
Retry sector count : 0
Damaged sector count : 0

Track 02
Filename : /Users/DrBanan/Desktop/Ella DECCA/02 Ella Fitzgerald - My One and Only.flac
Pre-gap length : 00:02:37

CRC32 hash (test run) : AFB4EC56
CRC32 hash : AFB4EC56
CRC32 hash (skip zero) : DD8DBE5F
AccurateRip signature : D9576897
->Track not present in AccurateRip database.
Statistics
Read error : 0
Jitter error (maybe fixed) : 0
Retry sector count : 0
Damaged sector count : 0

Track 03
Filename : /Users/DrBanan/Desktop/Ella DECCA/03 Ella Fitzgerald - But Not for Me.flac
Pre-gap length : 00:02:42

CRC32 hash (test run) : 288D55F5
CRC32 hash : 288D55F5
CRC32 hash (skip zero) : 43D94797
AccurateRip signature : 2FAB6B3B
->Track not present in AccurateRip database.
Statistics
Read error : 0
Jitter error (maybe fixed) : 0
Retry sector count : 0
Damaged sector count : 0

Track 04
Filename : /Users/DrBanan/Desktop/Ella DECCA/04 Ella Fitzgerald - Looking for a Boy.flac
Pre-gap length : 00:02:40

CRC32 hash (test run) : 209D2C14
CRC32 hash : 209D2C14
CRC32 hash (skip zero) : B5EB1C45
AccurateRip signature : C62CCB63
->Track not present in AccurateRip database.
Statistics
Read error : 0
Jitter error (maybe fixed) : 0
Retry sector count : 0
Damaged sector count : 0

Track 05
Filename : /Users/DrBanan/Desktop/Ella DECCA/05 Ella Fitzgerald - I've Got a Crush on You.flac
Pre-gap length : 00:02:48

CRC32 hash (test run) : 95E8994C
CRC32 hash : 95E8994C
CRC32 hash (skip zero) : 06A04795
AccurateRip signature : DED416D7
->Track not present in AccurateRip database.
Statistics
Read error : 0
Jitter error (maybe fixed) : 0
Retry sector count : 0
Damaged sector count : 0

Track 06
Filename : /Users/DrBanan/Desktop/Ella DECCA/06 Ella Fitzgerald - How Long Has This Been Going On.flac
Pre-gap length : 00:02:42

CRC32 hash (test run) : 6135CE2E
CRC32 hash : 6135CE2E
CRC32 hash (skip zero) : 912C61C1
AccurateRip signature : C039F459
->Track not present in AccurateRip database.
Statistics
Read error : 0
Jitter error (maybe fixed) : 0
Retry sector count : 0
Damaged sector count : 0

Track 07
Filename : /Users/DrBanan/Desktop/Ella DECCA/07 Ella Fitzgerald - Maybe.flac
Pre-gap length : 00:02:52

CRC32 hash (test run) : 5061EBA0
CRC32 hash : 5061EBA0
CRC32 hash (skip zero) : 057D0988
AccurateRip signature : 4258F73D
->Track not present in AccurateRip database.
Statistics
Read error : 0
Jitter error (maybe fixed) : 0
Retry sector count : 0
Damaged sector count : 0

Track 08
Filename : /Users/DrBanan/Desktop/Ella DECCA/08 Ella Fitzgerald - Soon.flac
Pre-gap length : 00:02:43

CRC32 hash (test run) : 8A6D8D25
CRC32 hash : 8A6D8D25
CRC32 hash (skip zero) : 83288EDC
AccurateRip signature : AAFF9C92
->Track not present in AccurateRip database.
Statistics
Read error : 0
Jitter error (maybe fixed) : 0
Retry sector count : 0
Damaged sector count : 0

Track 09
Filename : /Users/DrBanan/Desktop/Ella DECCA/09 Ella Fitzgerald - I'm Glad There Is You.flac
Pre-gap length : 00:02:42

CRC32 hash (test run) : 95F24096
CRC32 hash : 95F24096
CRC32 hash (skip zero) : CF26C2B1
AccurateRip signature : B2FD6506
->Track not present in AccurateRip database.
Statistics
Read error : 0
Jitter error (maybe fixed) : 0
Retry sector count : 0
Damaged sector count : 0

Track 10
Filename : /Users/DrBanan/Desktop/Ella DECCA/10 Ella Fitzgerald - What Is There to Say.flac
Pre-gap length : 00:02:33

CRC32 hash (test run) : FAE40D69
CRC32 hash : FAE40D69
CRC32 hash (skip zero) : 9971E636
AccurateRip signature : 30FA6B58
->Track not present in AccurateRip database.
Statistics
Read error : 0
Jitter error (maybe fixed) : 0
Retry sector count : 0
Damaged sector count : 0

Track 11
Filename : /Users/DrBanan/Desktop/Ella DECCA/11 Ella Fitzgerald - People Will Say We're in Love.flac
Pre-gap length : 00:02:37

CRC32 hash (test run) : 05D607A5
CRC32 hash : 05D607A5
CRC32 hash (skip zero) : 05DC6491
AccurateRip signature : CA9C3FCC
->Track not present in AccurateRip database.
Statistics
Read error : 0
Jitter error (maybe fixed) : 0
Retry sector count : 0
Damaged sector count : 0

Track 12
Filename : /Users/DrBanan/Desktop/Ella DECCA/12 Ella Fitzgerald - Please Be Kind.flac
Pre-gap length : 00:02:32

CRC32 hash (test run) : 3F678321
CRC32 hash : 3F678321
CRC32 hash (skip zero) : C968F261
AccurateRip signature : 2161C36F
->Track not present in AccurateRip database.
Statistics
Read error : 0
Jitter error (maybe fixed) : 0
Retry sector count : 0
Damaged sector count : 0

Track 13
Filename : /Users/DrBanan/Desktop/Ella DECCA/13 Ella Fitzgerald - Until the Real Thing Comes Along.flac
Pre-gap length : 00:02:35

CRC32 hash (test run) : A74CE64B
CRC32 hash : A74CE64B
CRC32 hash (skip zero) : FA62C598
AccurateRip signature : 7A077DF9
->Track not present in AccurateRip database.
Statistics
Read error : 0
Jitter error (maybe fixed) : 0
Retry sector count : 0
Damaged sector count : 0

Track 14
Filename : /Users/DrBanan/Desktop/Ella DECCA/14 Ella Fitzgerald - Makin' Whoopee.flac
Pre-gap length : 00:02:40

CRC32 hash (test run) : 066FC008
CRC32 hash : 066FC008
CRC32 hash (skip zero) : 7B20AE3D
AccurateRip signature : 28D4879B
->Track not present in AccurateRip database.
Statistics
Read error : 0
Jitter error (maybe fixed) : 0
Retry sector count : 0
Damaged sector count : 0

Track 15
Filename : /Users/DrBanan/Desktop/Ella DECCA/15 Ella Fitzgerald - Imagination.flac
Pre-gap length : 00:02:30

CRC32 hash (test run) : A14A61C0
CRC32 hash : A14A61C0
CRC32 hash (skip zero) : 8309134D
AccurateRip signature : 77FE656A
->Track not present in AccurateRip database.
Statistics
Read error : 0
Jitter error (maybe fixed) : 0
Retry sector count : 0
Damaged sector count : 0

Track 16
Filename : /Users/DrBanan/Desktop/Ella DECCA/16 Ella Fitzgerald - Stardust.flac
Pre-gap length : 00:02:43

CRC32 hash (test run) : 6D1CB1B8
CRC32 hash : 6D1CB1B8
CRC32 hash (skip zero) : F121864B
AccurateRip signature : 138E093C
->Track not present in AccurateRip database.
Statistics
Read error : 0
Jitter error (maybe fixed) : 0
Retry sector count : 0
Damaged sector count : 0

Track 17
Filename : /Users/DrBanan/Desktop/Ella DECCA/17 Ella Fitzgerald - My Heart Belongs to Daddy.flac
Pre-gap length : 00:02:37

CRC32 hash (test run) : 940C6606
CRC32 hash : 940C6606
CRC32 hash (skip zero) : 4577E710
AccurateRip signature : 7C88D781
->Track not present in AccurateRip database.
Statistics
Read error : 0
Jitter error (maybe fixed) : 0
Retry sector count : 0
Damaged sector count : 0

Track 18
Filename : /Users/DrBanan/Desktop/Ella DECCA/18 Ella Fitzgerald - You Leave Me Breathless.flac
Pre-gap length : 00:02:32

CRC32 hash (test run) : 5EDF6C7A
CRC32 hash : 5EDF6C7A
CRC32 hash (skip zero) : 87C8C9CE
AccurateRip signature : E592DBDC
->Track not present in AccurateRip database.
Statistics
Read error : 0
Jitter error (maybe fixed) : 0
Retry sector count : 0
Damaged sector count : 0

Track 19
Filename : /Users/DrBanan/Desktop/Ella DECCA/19 Ella Fitzgerald - Baby, What Else Can I Do.flac
Pre-gap length : 00:02:32

CRC32 hash (test run) : 098EF812
CRC32 hash : 098EF812
CRC32 hash (skip zero) : 0BBE64AE
AccurateRip signature : 5CC073F5
->Track not present in AccurateRip database.
Statistics
Read error : 0
Jitter error (maybe fixed) : 0
Retry sector count : 0
Damaged sector count : 0

Track 20
Filename : /Users/DrBanan/Desktop/Ella DECCA/20 Ella Fitzgerald - Nice Work If You Can Get It.flac
Pre-gap length : 00:02:32

CRC32 hash (test run) : CDBC4A82
CRC32 hash : CDBC4A82
CRC32 hash (skip zero) : 1014079D
AccurateRip signature : 838886DF
->Track not present in AccurateRip database.
Statistics
Read error : 0
Jitter error (maybe fixed) : 0
Retry sector count : 0
Damaged sector count : 0

No errors occurred

End of status report

X Lossless Decoder version 20120226 (139.1)

XLD extraction logfile from 2012-03-30 14:00:25 +0200

Ella Fitzgerald / Ella: The Legendary Decca Recordings (disc 4: Ella & The Arrangers)

Used drive : PHILIPS SPD6005T (revision P1.0)

Ripper mode : XLD Secure Ripper
Disable audio cache : OK for the drive with a cache less than 1375KiB
Make use of C2 pointers : NO
Read offset correction : 6
Max retry count : 100
Gap status : Analyzed, Appended

TOC of the extracted CD
Track | Start | Length | Start sector | End sector
––––––––––––––––––––––––––––-
1 | 00:00:32 | 03:09:53 | 32 | 14259
2 | 03:10:10 | 03:20:07 | 14260 | 29266
3 | 06:30:17 | 02:26:20 | 29267 | 40236
4 | 08:56:37 | 02:56:48 | 40237 | 53484
5 | 11:53:10 | 02:29:17 | 53485 | 64676
6 | 14:22:27 | 02:57:63 | 64677 | 78014
7 | 17:20:15 | 03:06:47 | 78015 | 92011
8 | 20:26:62 | 03:11:23 | 92012 | 106359
9 | 23:38:10 | 03:15:37 | 106360 | 121021
10 | 26:53:47 | 03:02:28 | 121022 | 134699
11 | 29:56:00 | 02:29:35 | 134700 | 145909
12 | 32:25:35 | 02:42:37 | 145910 | 158096
13 | 35:07:72 | 03:10:13 | 158097 | 172359
14 | 38:18:10 | 03:07:22 | 172360 | 186406
15 | 41:25:32 | 02:33:03 | 186407 | 197884
16 | 43:58:35 | 02:59:15 | 197885 | 211324
17 | 46:57:50 | 02:02:00 | 211325 | 220474
18 | 48:59:50 | 02:18:72 | 220475 | 230896
19 | 51:18:47 | 03:02:28 | 230897 | 244574
20 | 54:21:00 | 03:17:07 | 244575 | 259356

AccurateRip Summary
Disc not found in AccurateRip DB.

All Tracks
Statistics
Read error : 0
Jitter error (maybe fixed) : 0
Retry sector count : 0
Damaged sector count : 0

Track 01
Filename : /Users/DrBanan/Desktop/Ella DECCA/01 Ella Fitzgerald - Basin Street Blues.flac
Pre-gap length : 00:02:32

CRC32 hash (test run) : A416B803
CRC32 hash : A416B803
CRC32 hash (skip zero) : ACE08735
AccurateRip signature : 0AC59013
->Track not present in AccurateRip database.
Statistics
Read error : 0
Jitter error (maybe fixed) : 0
Retry sector count : 0
Damaged sector count : 0

Track 02
Filename : /Users/DrBanan/Desktop/Ella DECCA/02 Ella Fitzgerald - I've Got the World on a String.flac
Pre-gap length : 00:02:08

CRC32 hash (test run) : 1F075548
CRC32 hash : 1F075548
CRC32 hash (skip zero) : 31056A10
AccurateRip signature : 03E6A474
->Track not present in AccurateRip database.
Statistics
Read error : 0
Jitter error (maybe fixed) : 0
Retry sector count : 0
Damaged sector count : 0

Track 03
Filename : /Users/DrBanan/Desktop/Ella DECCA/03 Ella Fitzgerald - Goody Goody.flac
Pre-gap length : 00:02:37

CRC32 hash (test run) : 8E7A75B3
CRC32 hash : 8E7A75B3
CRC32 hash (skip zero) : 4D320E9F
AccurateRip signature : 4A54735B
->Track not present in AccurateRip database.
Statistics
Read error : 0
Jitter error (maybe fixed) : 0
Retry sector count : 0
Damaged sector count : 0

Track 04
Filename : /Users/DrBanan/Desktop/Ella DECCA/04 Ella Fitzgerald - Angel Eyes.flac
Pre-gap length : 00:02:40

CRC32 hash (test run) : 3EA9EBEF
CRC32 hash : 3EA9EBEF
CRC32 hash (skip zero) : 44010C1E
AccurateRip signature : 8CB539B1
->Track not present in AccurateRip database.
Statistics
Read error : 0
Jitter error (maybe fixed) : 0
Retry sector count : 0
Damaged sector count : 0

Track 05
Filename : /Users/DrBanan/Desktop/Ella DECCA/05 Ella Fitzgerald - Happy Talk.flac
Pre-gap length : 00:02:43

CRC32 hash (test run) : 17356869
CRC32 hash : 17356869
CRC32 hash (skip zero) : 4ED261A1
AccurateRip signature : 04D9942F
->Track not present in AccurateRip database.
Statistics
Read error : 0
Jitter error (maybe fixed) : 0
Retry sector count : 0
Damaged sector count : 0

Track 06
Filename : /Users/DrBanan/Desktop/Ella DECCA/06 Ella Fitzgerald - I'm Gonna Wash That Man Right Outa My Hair.flac
Pre-gap length : 00:02:47

CRC32 hash (test run) : A7BB85B5
CRC32 hash : A7BB85B5
CRC32 hash (skip zero) : 45131E7D
AccurateRip signature : 1D36E1D3
->Track not present in AccurateRip database.
Statistics
Read error : 0
Jitter error (maybe fixed) : 0
Retry sector count : 0
Damaged sector count : 0

Track 07
Filename : /Users/DrBanan/Desktop/Ella DECCA/07 Ella Fitzgerald - Black Coffee.flac
Pre-gap length : 00:02:48

CRC32 hash (test run) : FB040CCF
CRC32 hash : FB040CCF
CRC32 hash (skip zero) : 8A1469CA
AccurateRip signature : A1D9D203
->Track not present in AccurateRip database.
Statistics
Read error : 0
Jitter error (maybe fixed) : 0
Retry sector count : 0
Damaged sector count : 0

Track 08
Filename : /Users/DrBanan/Desktop/Ella DECCA/08 Ella Fitzgerald - I Wished on the Moon.flac
Pre-gap length : 00:02:45

CRC32 hash (test run) : 3D1F4F97
CRC32 hash : 3D1F4F97
CRC32 hash (skip zero) : 72FB052B
AccurateRip signature : C1BF95C6
->Track not present in AccurateRip database.
Statistics
Read error : 0
Jitter error (maybe fixed) : 0
Retry sector count : 0
Damaged sector count : 0

Track 09
Filename : /Users/DrBanan/Desktop/Ella DECCA/09 Ella Fitzgerald - A Sunday Kind of Love.flac
Pre-gap length : 00:02:40

CRC32 hash (test run) : 6316400D
CRC32 hash : 6316400D
CRC32 hash (skip zero) : 52E0A52B
AccurateRip signature : 3B926A18
->Track not present in AccurateRip database.
Statistics
Read error : 0
Jitter error (maybe fixed) : 0
Retry sector count : 0
Damaged sector count : 0

Track 10
Filename : /Users/DrBanan/Desktop/Ella DECCA/10 Ella Fitzgerald - That's My Desire.flac
Pre-gap length : 00:02:45

CRC32 hash (test run) : 4BB7A997
CRC32 hash : 4BB7A997
CRC32 hash (skip zero) : 673D818D
AccurateRip signature : 0F2FA86A
->Track not present in AccurateRip database.
Statistics
Read error : 0
Jitter error (maybe fixed) : 0
Retry sector count : 0
Damaged sector count : 0

Track 11
Filename : /Users/DrBanan/Desktop/Ella DECCA/11 Ella Fitzgerald - Thanks for the Memory.flac
Pre-gap length : 00:02:43

CRC32 hash (test run) : 12B445A6
CRC32 hash : 12B445A6
CRC32 hash (skip zero) : 480F052D
AccurateRip signature : BCC21FDF
->Track not present in AccurateRip database.
Statistics
Read error : 0
Jitter error (maybe fixed) : 0
Retry sector count : 0
Damaged sector count : 0

Track 12
Filename : /Users/DrBanan/Desktop/Ella DECCA/12 Ella Fitzgerald - It Might As Well Be Spring.flac
Pre-gap length : 00:02:33

CRC32 hash (test run) : EBD1A4E7
CRC32 hash : EBD1A4E7
CRC32 hash (skip zero) : 8ADF9AC9
AccurateRip signature : 00E906F0
->Track not present in AccurateRip database.
Statistics
Read error : 0
Jitter error (maybe fixed) : 0
Retry sector count : 0
Damaged sector count : 0

Track 13
Filename : /Users/DrBanan/Desktop/Ella DECCA/13 Ella Fitzgerald - You'll Never Know.flac
Pre-gap length : 00:02:40

CRC32 hash (test run) : FB0D9CF8
CRC32 hash : FB0D9CF8
CRC32 hash (skip zero) : CEDF74FF
AccurateRip signature : 5524C0CD
->Track not present in AccurateRip database.
Statistics
Read error : 0
Jitter error (maybe fixed) : 0
Retry sector count : 0
Damaged sector count : 0

Track 14
Filename : /Users/DrBanan/Desktop/Ella DECCA/14 Ella Fitzgerald - I Can't Get Started.flac
Pre-gap length : 00:02:50

CRC32 hash (test run) : 253E061B
CRC32 hash : 253E061B
CRC32 hash (skip zero) : B61409E5
AccurateRip signature : 46234BC9
->Track not present in AccurateRip database.
Statistics
Read error : 0
Jitter error (maybe fixed) : 0
Retry sector count : 0
Damaged sector count : 0

Track 15
Filename : /Users/DrBanan/Desktop/Ella DECCA/15 Ella Fitzgerald - That Old Black Magic.flac
Pre-gap length : 00:02:42

CRC32 hash (test run) : 6C56228F
CRC32 hash : 6C56228F
CRC32 hash (skip zero) : EB912138
AccurateRip signature : 590768D7
->Track not present in AccurateRip database.
Statistics
Read error : 0
Jitter error (maybe fixed) : 0
Retry sector count : 0
Damaged sector count : 0

Track 16
Filename : /Users/DrBanan/Desktop/Ella DECCA/16 Ella Fitzgerald - Old Devil Moon.flac
Pre-gap length : 00:02:15

CRC32 hash (test run) : 395F12D1
CRC32 hash : 395F12D1
CRC32 hash (skip zero) : ED02CE35
AccurateRip signature : F62777D5
->Track not present in AccurateRip database.
Statistics
Read error : 0
Jitter error (maybe fixed) : 0
Retry sector count : 0
Damaged sector count : 0

Track 17
Filename : /Users/DrBanan/Desktop/Ella DECCA/17 Ella Fitzgerald - Lover, Come Back to Me.flac
Pre-gap length : 00:02:08

CRC32 hash (test run) : 18C45D97
CRC32 hash : 18C45D97
CRC32 hash (skip zero) : FD44E41B
AccurateRip signature : 0B279FCC
->Track not present in AccurateRip database.
Statistics
Read error : 0
Jitter error (maybe fixed) : 0
Retry sector count : 0
Damaged sector count : 0

Track 18
Filename : /Users/DrBanan/Desktop/Ella DECCA/18 Ella Fitzgerald - Between the Devil and the Deep Blue Sea.flac
Pre-gap length : 00:02:13

CRC32 hash (test run) : EE078C66
CRC32 hash : EE078C66
CRC32 hash (skip zero) : E62AD06D
AccurateRip signature : ABAC1A8E
->Track not present in AccurateRip database.
Statistics
Read error : 0
Jitter error (maybe fixed) : 0
Retry sector count : 0
Damaged sector count : 0

Track 19
Filename : /Users/DrBanan/Desktop/Ella DECCA/19 Ella Fitzgerald - (Love Is) The Tender Trap.flac
Pre-gap length : 00:02:42

CRC32 hash (test run) : 07A8E4C2
CRC32 hash : 07A8E4C2
CRC32 hash (skip zero) : D398E6F1
AccurateRip signature : D5DD0158
->Track not present in AccurateRip database.
Statistics
Read error : 0
Jitter error (maybe fixed) : 0
Retry sector count : 0
Damaged sector count : 0

Track 20
Filename : /Users/DrBanan/Desktop/Ella DECCA/20 Ella Fitzgerald - My One and Only Love.flac
Pre-gap length : 00:02:43

CRC32 hash (test run) : 7EF920B4
CRC32 hash : 7EF920B4
CRC32 hash (skip zero) : 47B7D7F8
AccurateRip signature : 922647EA
->Track not present in AccurateRip database.
Statistics
Read error : 0
Jitter error (maybe fixed) : 0
Retry sector count : 0
Damaged sector count : 0

No errors occurred

End of status report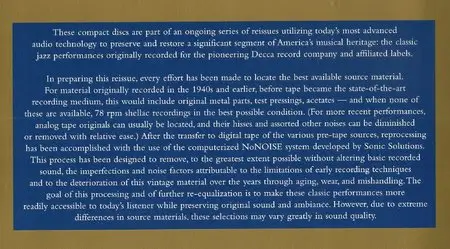 ===