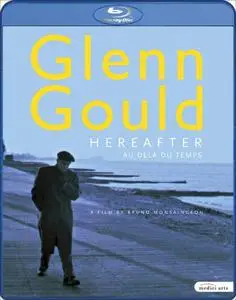 Glenn Gould: Hereafter - A Film by Bruno Monsaingeon (2009) [BDRip]
BluRay-rip | AVC | MKV 1920x1080 / 6215 kbps / 29,97 fps | 106 min | 5,02 Gb
Audio: English / AC3 / 5ch / 48.0 KHz / 448 Kbps
Classical | EuroArts | Sub: English, French, German, Spanish, Italian, Japanese
Glenn Gould remains an enigmatic, fascinating figure more than two decades after his death. This new film, directed by Gould's friend Bruno Monsaingeon, who has already written four books and made a 23-part TV series about him, is something very special. Taken from Gould's own words, the pianist himself seems to act as narrator in a retrospective on his life and art. A great deal of archival footage of both interviews and performances exemplify the pianist's genius and eccentricities.