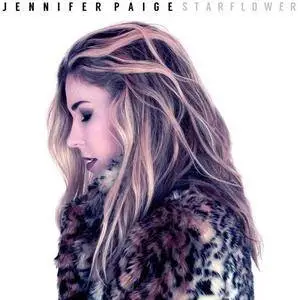 Jennifer Paige - Starflower (2017)
MP3 CBR 320 kbps | 00:42:33 | 100 Mb
Pop, Female Vocal | Label: Tone Tree Music
For Jennifer Paige, Starflower is about sharing a deeper part of herself and rounding out her story musically. With a set of ten emotionally resonant new songs, Paige both covers ground about what she's experienced in recent years, and fully looks to the future as she redefines herself as an independent artist. "It starts and ends with the music.", Paige says. Her intent was to create a cohesive album, simple and direct, that let's the song shine and her voice carry the weight. The striking range and natural power of her vocals, combined with the hard-won strength of her lyrics achieve exactly that, aided by the skillful work of producer Jeremy Bose (Ingrid Michaelson, Joy Williams, Trent Dabbs, etc.), with whom Paige co-wrote the new songs. The last of the new tracks is the ethereal instrumental "If We Be Still." Stella Rose's coos can be heard in the background. "Even though this album covers a lot of emotions," says Paige, "I wanted to finish the album by expressing a sense of peace. I'm thankful for everything that I've experienced so far, and I'm excited for the future." Underscoring that sentiment, the album closes with Bose's acoustic mix of "Crush," recasting it with a serene dreaminess that infuses the song with new life."I like the original, and never wanted to re-record it until now," says Paige. "I love the way it turned out - I tip my hat to the past, and to what brings me here today."
Tracklist:
1. The Devil's In The Details (5:18)
2. Forget Me Not (3:10)
3. Let Me Love You (3:44)
4. Like A Bomb (4:15)
5. Up At Night (3:50)
6. Starflower (4:17)
7. To The Madness (4:18)
8. Can't Keep You Here (Feat. Coury Palermo) (3:10)
9. January (3:41)
10. If We Be Still (3:06)
11. Crush (Acoustic) (3:38)